Splinterlands Card Review Water Mages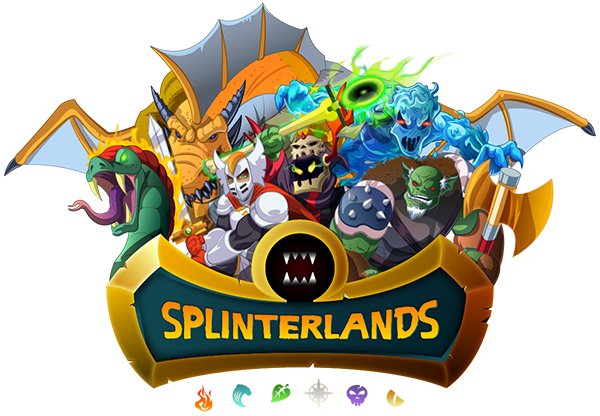 I am going to be breaking down the new many blue mages on this post. They are all good but work better in some games. There will be a giveaway in this post also. You will need to read over my card reviews and give me some feedback. I will pick one random person that does this to win 500 DEC.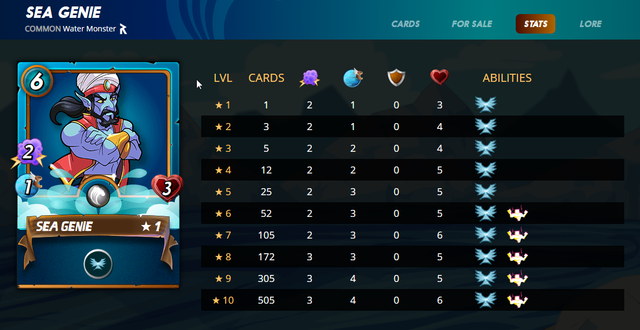 Sea Genie is a very underused card. I first will tell you why. He cost six mana that is the really only bad thing. The other mages on this list just seem to get more play. Flying and strength just don't seem to be the best skills for the blue team but it can help. He is a good card to use in earthquake game mode. He also is a good combo with Frozen Soldier. That extra hit point can win you a match. With three standard magic attack, he is a good card. I expect with the new higher mana matches coming he might get used a bit more.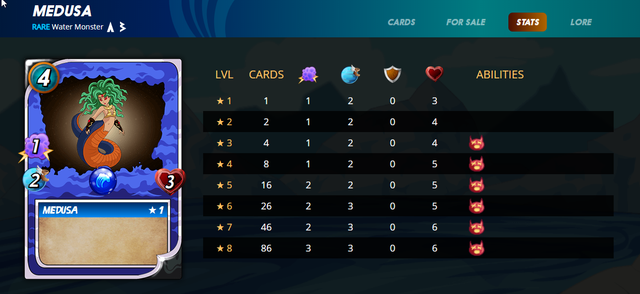 Medusa is a great card. Magic with stun and good hit points makes his card a must-have. The lower mana cost makes her usable even in little league matches. The only weakness his card has is when it is low level. You have to get it past the 1 magic attack and really you want it at max level if you are going to use it in the diamond or higher leagues. This card unlike some gets a lot better at level eight. Stun is the real key here. That skill can win you a match that you thought you would lose. So all cards with stun can be game-changers. I don't think that the new set will lower how good this card is for the team.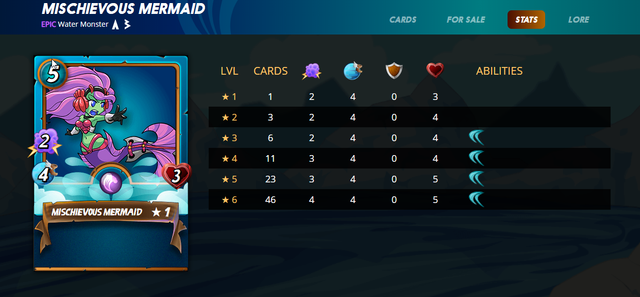 Mischievous Mermaid is a strong card but doesn't get that much play. Dodge is a bit of a strange skill for a mage card. The high speed makes her good in matches with no abilities. Also at just level four, you get a card with base 3 magic damage. Her cost of five mana always sees to be an issue for me. I don't know why but I end up with four left often and don't use this card. Some of you might like it more than I do and I can see why. It can hit hard and fast. I just don't like the dodge ability on a card that won't tank. Also, the high damage with lower hp means she can kill herself on magic reflect really fast. I am not saying she is bad. I just think she doesn't make the cut in a lot of matches.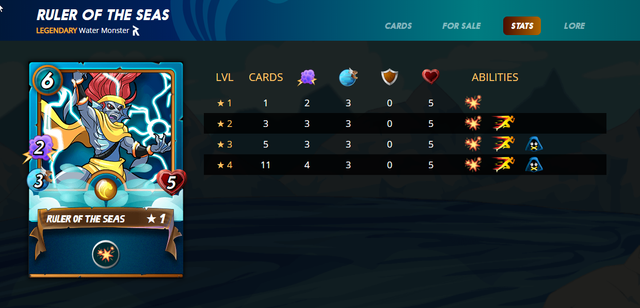 Ruler of the Seas is by far the strongest mage on the team. At least that is how I feel. With blast, swiftness, and silence he can do a lot to change how a game with go. He is a must play in all sniper mode. He helps a slower team speed up a lot. And he helps tanks like Frozen Solider and Spineback Turtle from dying fast to enemy mages. As soon as this guy is level three he can win so matches for you it is amazing. The other good part is he is a rewards card that hasn't gone up in value a lot yet. Now for sure is the time to make sure you have this guy at level 3 at least. He is also the reason I think Sea Genie doesn't get played much. Most of us would rather spend the six mana on this guy. His one weakness is double magic reflect. That is something you see more often just because of how strong he is. Yet when you don't you can see him blow away the enemy really fast.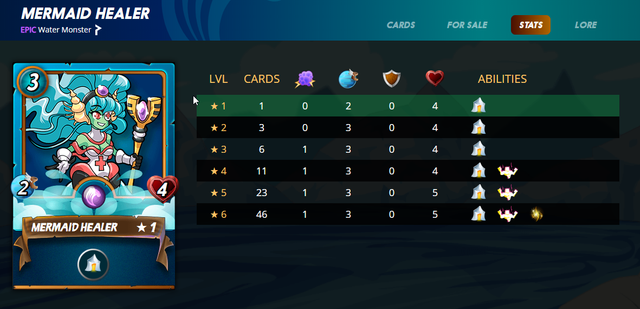 Mermaid Healer is the newest mage in the group. Not a lot of players have this card yet but those that do know it can be very powerful. Water is a heavy mage team so magic reflect is a big problem and this card can be the answer. With back row healing this card can keep your mages from killing themselves. Once it is a higher level it does a better job by giving them all an extra hit point. Cleanse is the last skill. While that skill alone isn't a reason to play a card when it is added into a card doing a lot of other stuff for you that is great. This card is one to try and get while you can. It comes from Orbs so it is a little harder to get. I am still working on it so I haven't played much with this card.

I have to say that the Ruler of the sea stands out by far as the best mage. But if you think I am wrong let me know why. I also would love to know who you all think is the second-best.
I am a member of the CCC group also. I am always trying to support others here with my giveaways. This is a Contest Kings giveaway No Upvote, No Follow, and No Resteem are needed to join
This is an Invitation to join #ccc for Guaranteed 👍 Daily Income 💵 and Payout 💸 for Newbies (2.0) 🐟 🐜 🐛 in #ccc 👣 and Follow 👣 the Honor Code 🏅 - the Creed (Conditions and Limits Inside) AND the latest update <<< please click to read.
I am now going to recap a past giveaway so you don't need to look one unless you want to see who won the giveaway from this post. I am late sorry about that.
Winner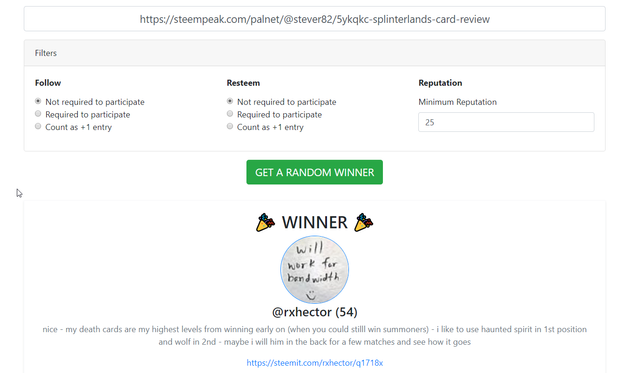 Congrats to @rxhector your prize has been sent.