Planning For Steem-Light Accounts?
In the last 24 hours, Steemit Inc put out a couple posts on their @steemitblog. There were a few interesting topics for discussion that I wanted to bring up.
The latest post was a poll of sorts. It was asking for feedback about having a mute button. The idea is that if a blogger puts someone on mute, should that pertain to the entire comment section? Steemit's thinking is that the original poster's blog is his or her "personal" space and should be under control. Hence, if someone is muted, that person does not appear in that blog's comments.
This idea is this is under the person's "ownership" and someone does not have the right to harass and bring toxicity to others' blogs if it is not desired.
Of course, at the crux of this is the matter of free speech and censorship. Could this be used by those who have ill-intent to silence others who are calling them out?
They are looking for feedback in the comment section and an answer to the "poll" with a yes or no vote.
https://steempeak.com/poll/@steemitblog/poll-enhancing-the-mute-feature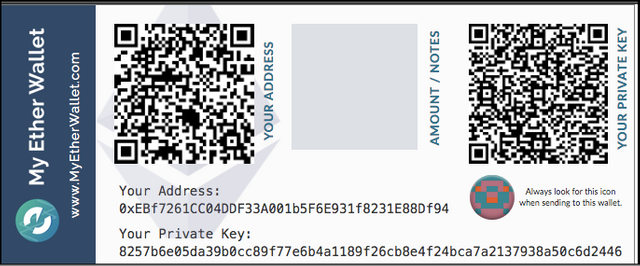 Source
The other feature that was talked about is the creation of light accounts.
This was something that was posted a while back by @theycallmedan. He is the only one I saw mention that but, perhaps, it was an ongoing discussion somewhere.
The main idea here is to help with the onboarding problem that is evident to all of us. Steem has a lengthy process since there is a cost to create the accounts are things presently are. Having a Steem accounts provides for a variety of features that are not common among blockchains.
Having a category of "light" accounts would allow sign ups to take place just like Bitcoin and other chains.
Instead of getting a personalized account, one would get a crypto number for both the account and the key. I presume the key will by a basic one allowing access to the account. Also, since it wasn't explained, I am going to conclude the only function of this account will be to transact i.e. send, store, and receive money.
It is in this way that it would be like Bitcoin and Litecoin wallets.
What purpose does this serve?
First, it allows people to get a Steem account instantly. Although the full functionality is absent, it does enable people to use STEEM as a currency. Obviously, there are limited use cases at the moment but it does open the door for STEEM to be a quick, inexpensive payment system.
This is not a bad idea when I think about it. Litecoin was developed to be a quicker, less-expensive alternative to Bitcoin. It solved that yet it is still a bit slow and costly, especially compared to STEEM. We could offer 3 sent money transaction times essentially for free.
As I consider this, on its own, I doubt it will add many users but as a part of a larger initiative, it could help.
The second benefit to this was spelled out by Steemit. This type of account will allow the applications to determine who is making an effort to provide value to the blockchain, hence offering an increase in the capabilities. Again, without knowing exactly what is allowed, the idea is to get as many accounts out there as possible and then converting some of them to full-fledged Steem accounts.
A final feature that was mentioned in the comment section is the idea that a paper wallet could be developed. This would help to secure STEEM by having it stored off-line. Many use paper wallets for their Bitcoin and Litecoin to prevent it from being hacked. This also makes wallet set up very easy by having no human involvement. An individual can simply set up the wallet on his or her own, having one ready to go almost instantly.
https://steempeak.com/steem/@steemitblog/our-plan-for-onboarding-the-masses
At this point, Steemit Inc is looking for feedback on some of these ideas. I do like that they are reaching out to the community some for feedback. That said, getting feedback was never really an issue; following it was. Whether Steemit Inc will listen at this time or not remains to be seen. I will say it is encouraging to see the Light wallet idea investigated by them since I saw Dan post about it only a week or two ago.
Personally, the light wallet idea makes a lot more sense if there is a marketplace tied to it. This is something that is really lacking on Steem and is a way to get commerce going. It is also why Facebook has the world on edge with the Libra. With its marketplace, along with 2 billion accounts, the regulators and bankers know there are billions of transactions which would be conducted without them.
Steem needs to take the same approach although the number will be smaller than billions. Having a light wallet does stress the ability to operate as a payment system but we need something to make payments on. Light wallet users are not going to care about purchasing upvotes from bots or applications.
Nevertheless, some interesting ideas being proposed. It is good to see dialogue starting on some of these matter.
---
If you found this article informative, please give an upvote and resteem.