Yellow Blood?
Few weeks ago my mom was admitted to thehospital due to low Red blood cell. She was hospitalised under observation on her blood level. Later on, the specialist doctor told us that she need Yellow blood donor.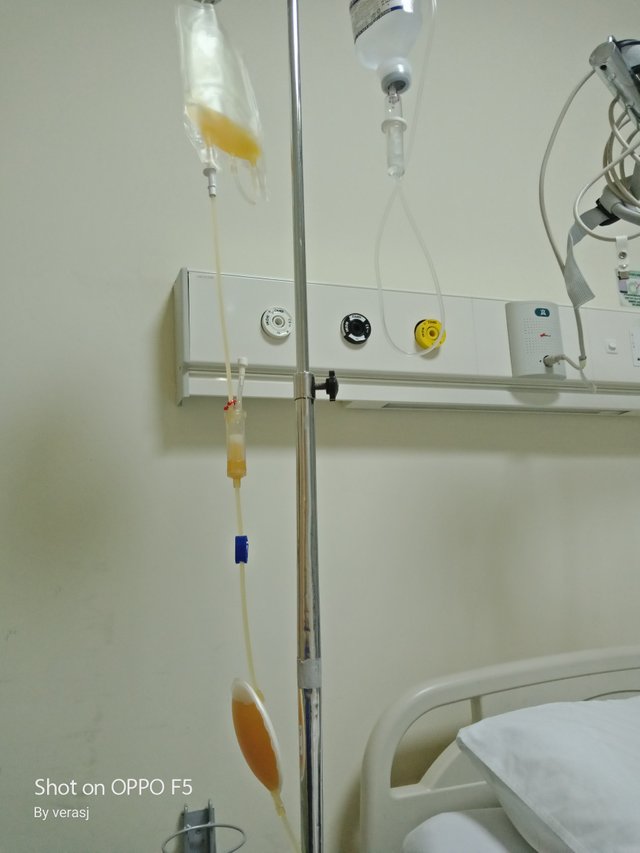 What Yellow blood? I have heard of Red blood and White blood before but never Yellow.
Blood plasma is a yellowish liquid component of blood that normally holds the Blood Cells in Whole Blood in Suspension. It is the liquid part of the blood that carries cells and proteins throughout the body. It makes up about 55% of the body's total blood volume. It plays a vital role in an intravascular Osmotic effect that keeps electrolyte concentration balanced and protects the body from Infection and other blood disorders.
Source from Wikipedia
Okay, the above is alien language to me. So, the doctor explained that Yellow blood cell is to prevent infection. My mom was put in a personal room fully air-conditioned. According to doctor, she need to be inside the room, in cold condition to prevent any virus infection. The doctor requested any members of my family to donate Yellow blood for my mum.
So I texted my siblings on this and they all answered that they only have Red blood, not Yellow...LOL
I explained to them that the Yellow blood is actually inside the Red blood. My siblings mostly carry type O and B blood type, so we have no problem on donating to my mum. In fact, some of the blood donated will be used on other patients. According to the doctor, there were six other patients waiting for Yellow blood donation and the hospital blood bank is very low.
I don't know how they extract the Yellow from the Red. I just hope that scientist and doctors can find other solutions or medications besides having to rely on real blood to treat those patients.