Friday Emoji #ccc 2.04 Contest !! - Preparing for the winter ❄️ holidays 🎅
Summer 😎 started and we prepare for the winter ❄️.
December 🎄 5th is Saint Nicolaas his birthday 🎈.
We still celebrate it with what is left of our family with 🎁. No waste as much as possible.
Usually, we make a surprise ‼️ 📦 for each other.
It is a lot of work 💼 but fun 🎢 as well. Each year the gifts 📦 🎁 are more special. A great extra of a creative 👪 of painters, drawers, animators, used to 🔧 on a very young age.
This year I can not make it.
It is too much. I feel 😴 and 😷 most of the time and miss hours of the day and 🌚.
About 2 years ago, we changed our habit a bit.
1 surprise 😮 gift 📦 and for the others a present 🎁 you wrap it in an original way ↕️.
To some, the original gift 📦 wrapping was very close to a surprise ‼️
This year we only do the original wrapping up.
It goes really 🐌. One of my 🧒 and I build a 👥.
I start, say how or what 😦, he works it out, I think 🤔 out the poems he writes them down (some I typed).
So far we managed to make 3️⃣, all poems are finished.
If I felt better it would be a 1️⃣ day job. 🤔
We still have a theme which is 💲
Why now?
✔ During summer☀️ we feel more 😌 and have more time and possibility to be creative and shop.
✔ We celebrate 🆎 road so the 🎁 🎁 has to be at the right place in time.
✔ It saves a lot of stress, no last minute arrangements. After a long journey we can have fun 🎢 .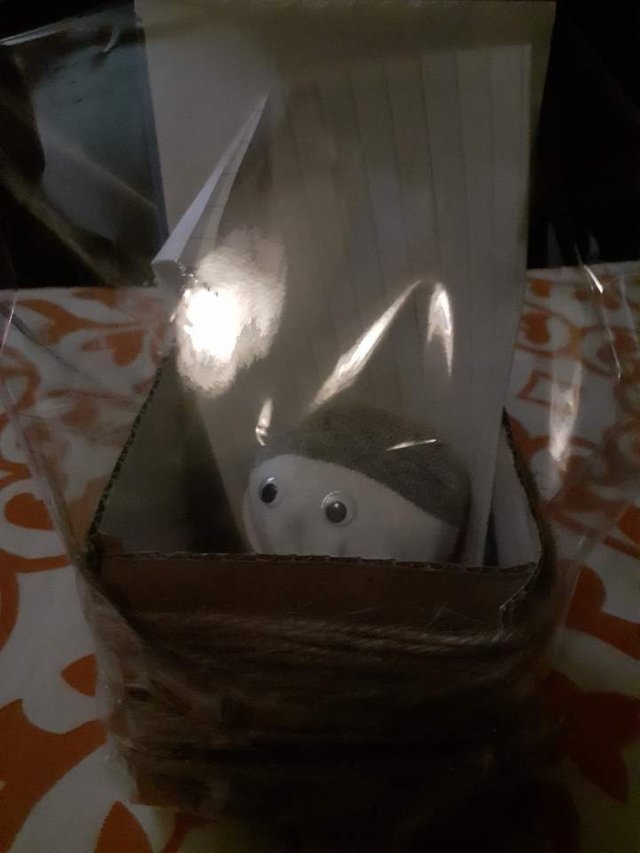 If you like to join this contest see @oliviackl or click here
This is an Invitation to join #ccc for [Guaranteed 👍 Daily Income 💵 and Payout 💸 for Newbies (2.0) 🐟 🐜 🐛 in #ccc 👣 and Follow 👣 the Honor Code 🏅 - the Creed (Conditions and Limits Inside)](https://steemit.com/ccc/@freedomshift/guaranteed-daily-income-and-payout-for-newbies-2-0-in-ccc-and-follow-the-honor-code-the-creed-conditions-and-limits-inside) <br>AND <br>the [latest update](https://steemit.com/ccc/@freedomshift/an-update-v2-1-to-guaranteed-daily-income-and-payout-for-newbies-2-0-in-ccc-and-follow-the-honor-code-the-creed-conditions-and) <<< _please click to read._
Posted using Partiko Android