PAPA-PEPPER CAMERA GIVEAWAY ENTRY: JOSEPH MCCONNELL
Some of you here on Steemit may know of @papa-pepper and some of you may not. Anywho....he's got this contest where he's giving away a Canon EOS Rebel T6. That's pretty badass! I'm entering this contest because I want to win the camera! but I'm certainly not oblivious to the needs of others, and someones need may be greater than mine....so if you're interested please check out the original post and enter right here.
Here he is if ya don't believe me yet!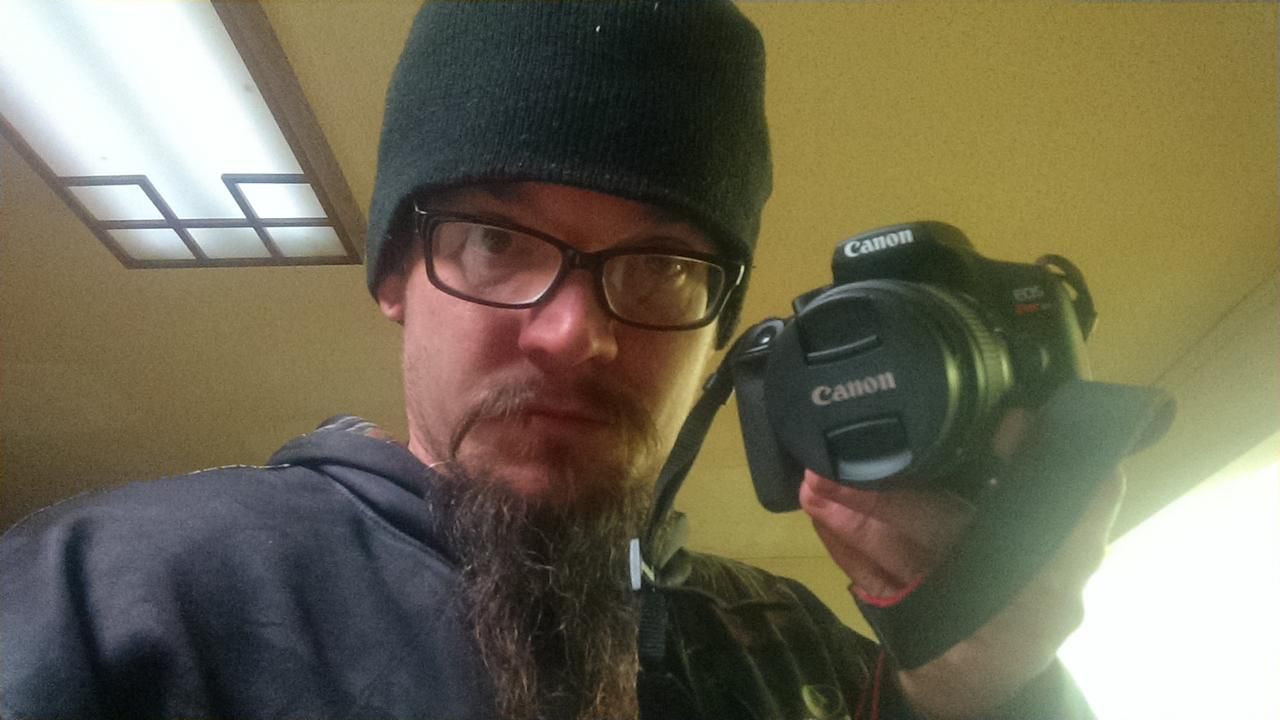 Why do I want to win? Because having this new camera would allow me to have better quality for my YouTube vlogs, short films & travel videos. My current camera is great for establishing shots but it doesn't have audio....so I either just use my laptop camera for Vlogs or borrow someones camera for other projects. See below. The laptop camera quality is OK but it aint gonna win any awards.
I'm not destitute. I'm not without opportunity. I have years of training and experience. I just don't have a good HD camera since I sold off all of my cameras back in the day when everything changed from Standard Definition to High Definition. That's the long and short of it.
Thanks for the opportunity @papa-pepper It'd be amazing if I could win this camera as it would really help out with my career goals as a filmmaker & photographer.
---
All Work Is Original. © Nums Films LLC
Upvote, Follow & Resteem. All that good stuff. Thanks.
-Joe
My YouTube Movies & Such
Support Me On Patreon
My Bloggy Blog Blog
Need more UpVotes? Join SteemFollower