Dream Visits - Part 2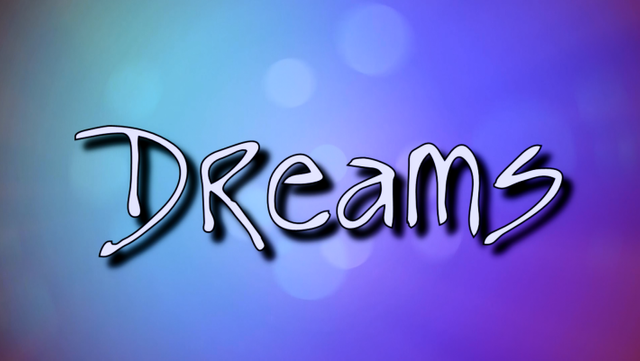 Yesterday, I posted Part 1 about Dream visits I have had. If you have not yet read that post and want to, you can here Dream Visits - Part 1.
I want to start today's blog by off telling you about a friend of my families Dream Visit. Her name was Shirley and she had been a family friend as long back as I can remember. She even babysat me and my sister for many years when mom needed her to. As we got older, we went to her house on our own, because we enjoyed spending time with her and her family.
Shirley never learned how to drive and she was terrified of the dentist. At only 53 years old, she died of a heart attack... in a dentist's chair. I can't help but feel her fear may have been foretelling.
Shirley did not come to me right away. I would even say it was a few years after her death. I should also tell you that she did not wear deodorant and she did have a stench about her. I never paid much attention to it but it was hard not to be aware of it. Also, about a year after her death, her son committed suicide. Both of those things are connected to my dream.
Something else that is important to know, is I know Shirley followed me around the day after my Dream Visit with her.
The dream started off with me walking down a street. I recognized that it felt too real to be a normal dream right away. As I was enjoying the fresh air and wondering where I was, a car pulled up next to me. I was shocked to see Shirley at the wheel. Her face was beaming with joy as told me that she learned how to drive.
Shirley told me to get in because she wanted to show me around. As I got in the car, I could immediately smell her familiar aroma. It kind of hit me like a brick, because I had not smelled it in awhile.
As she drove, she began to question me about her sons death. I was a little set back because I assumed enough time had passed that surely she knew more than I did. I told her what I knew but she would never tell me why she didn't know the details about his death. I am also certain that she did not know where his soul went.
When I woke up and started getting ready for work the next morning, I kept walking through her smell. It even happened to me while I was at work that day. To this day, I do not know why she followed me around outside of that dream. Shirley has not came back to me so I can ask either.
I hope she was able to find the answers she was looking for. Shirley was one of the kindest people I have known. She often took in people who needed her and never let a soul she knew go hungry.
I've had more but I think I will keep it at sharing what I have for now. I'd love to hear if you have had similar experiences?
If you would like to read more of my experiences, you can find them here:
My Paranormal Experiences The Night My Kids Dad Passed Away
Haunted House - Supernatural Writing Contest
If You Are Reading This, I Hope You Have An Awesome Day!
Photographs are owned by @debralee

My other social media's:
Twitch
Twitter
Instagram


https://steemit.com/@archdruid