📚Baby/Children's Book of the Week: # 8 ~ The Pigeon Loves Things That Go! 📚
Welcome to Week 8 of our reading journey!
A couple of weeks ago I introduced you to "Mo Willems" and his book Knuffle Bunny: A Cautionary Tale. At the time I briefly mentioned his other books and this week we're looking at his "Pigeon" series.
---
Reading aloud to your child is a wonderful shared activity to promote language development and early literacy skills in a fun and stimulating way.
"My favorite book is my next one. I'm always hoping to make my next book my best one."
~ Mo Willems
---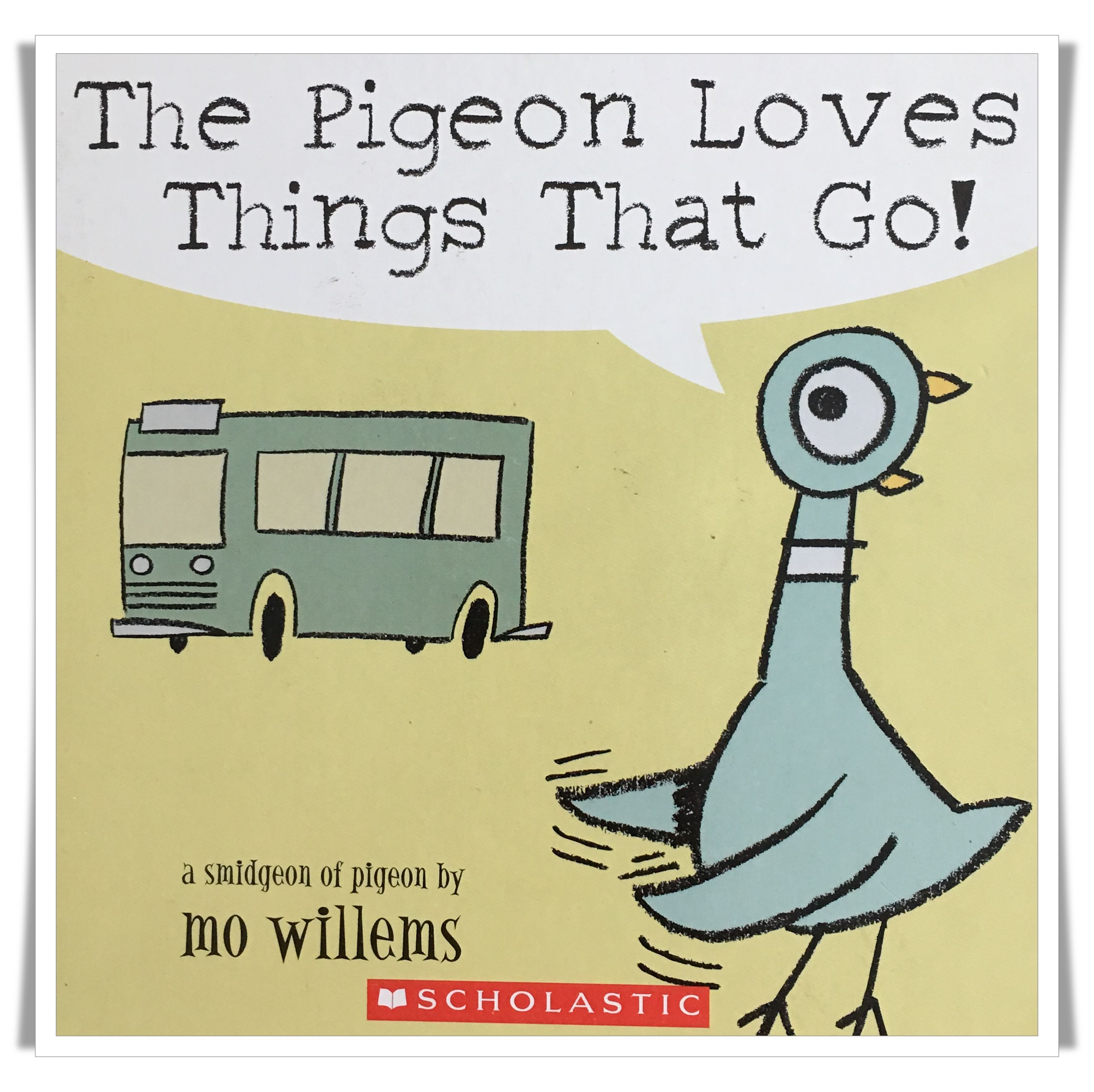 Title: The Pigeon Loves Things That Go!
Author: Mo Willems
Illustrator: Mo Willems
Ages: 0-5 yrs.
Click here for:
---
There are eight books in the series, including two "smidgeon of pigeon" board books for younger readers. "The Pigeon Loves Things That Go!" is one of those books and currently Freyja's favorite. She does have a long attention span, so this book is very short for her, and we need to read it multiple times, but she loves it! It's the perfect size for her to hold and giggle at Pigeon. Also a perfect distraction when she's in her highchair waiting for food.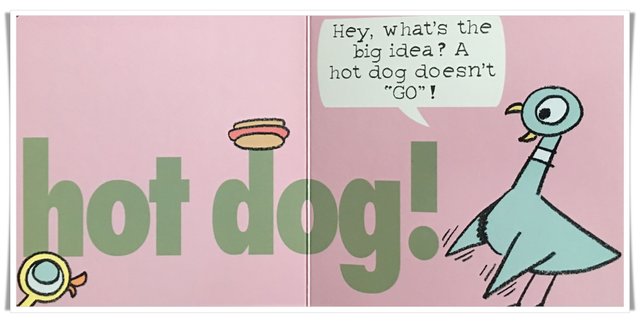 Hey, what's the big idea?
A hot dog doesn't "GO"!
---
Regardless of which book you're reading the main character is Pigeon who typically wants to do something that he shouldn't and tries to persuade you to let him. Like driving a bus :) he's also obsessed with hot dogs and his sidekick "The Chick" makes an appearance, much to his annoyance in many of the stories.
How does the hot dog "go"?
What vehicles does Pigeon want to drive?
Pigeon is hidden in every one of the books Mo's ever illustrated… Can you find him?
This book really is for the younger babies though toddlers age-range, although older children will still find it fun. If you've not read a Pigeon book, you're missing out!
The illustrations are simple line drawings with very muted colors, but babies, children and adults alike will fall in love with Pigeon and his antics!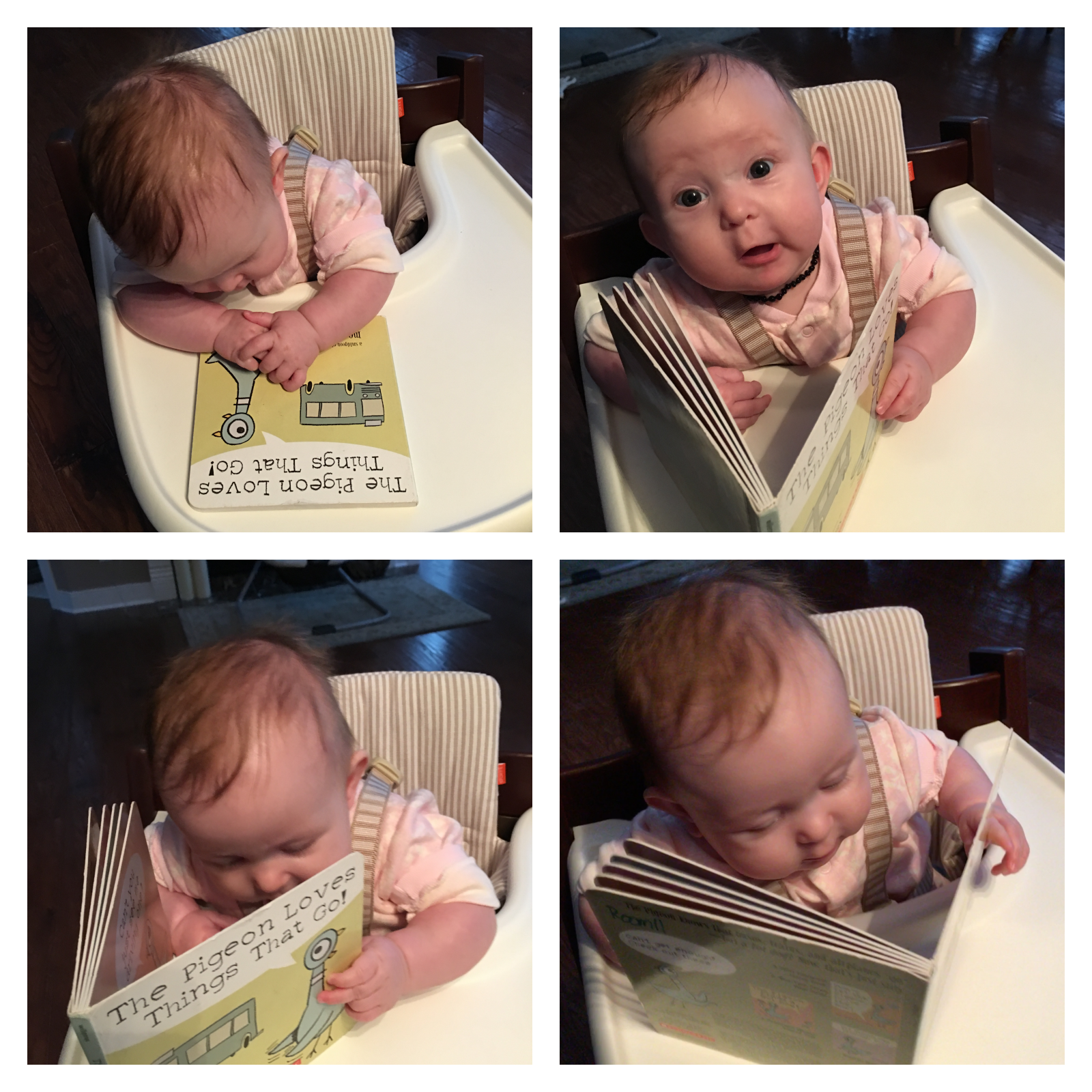 ---
Be sure to check-out the above activities for creative ideas including letter tracing, coloring pages and so much more.
Purchase from Amazon, your local book store or borrow from your library.
I hope you enjoy our choices as much as we do and if there are any that you'd like to see featured, please let me know.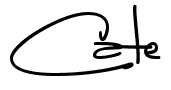 ---
Link to last week's book: The Gruffalo

Original content by @redwellies
---