Park Running.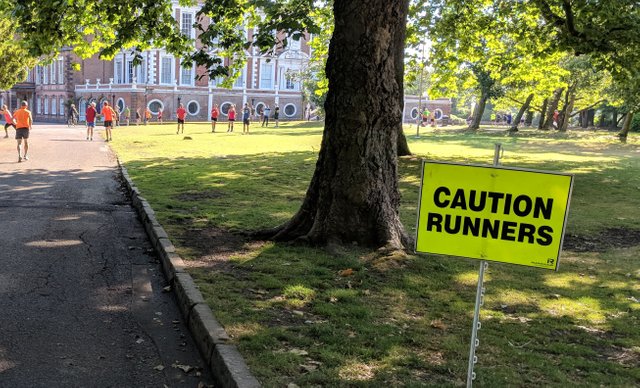 My run today was at a Parkrun event. Parkruns are weekly timed running events open to anybody. They are held in local parks all around the world. There maybe a parkrun near you. Find out at Parkrun.org.uk
I finished in 153rd place from a field of 390 parkrunners.
I was the 131st male .
I came 19th in my age category Males 40-44.
Arriving at Parkrun this morning I noticed this mobile home parked in the car park. I couldn't help but wonder if they had travelled to the park for parkrun in there mobile home or had been wild camping only to wake this morning with more and more people arriving and eventually finding themselves in the midst of a torrent of sweaty runners.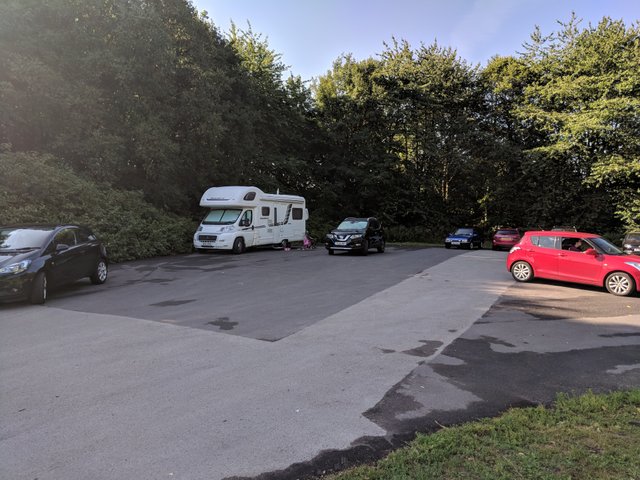 As I approached the starting line I was made aware of the dangers that may lay ahead. I proceeded with extra caution.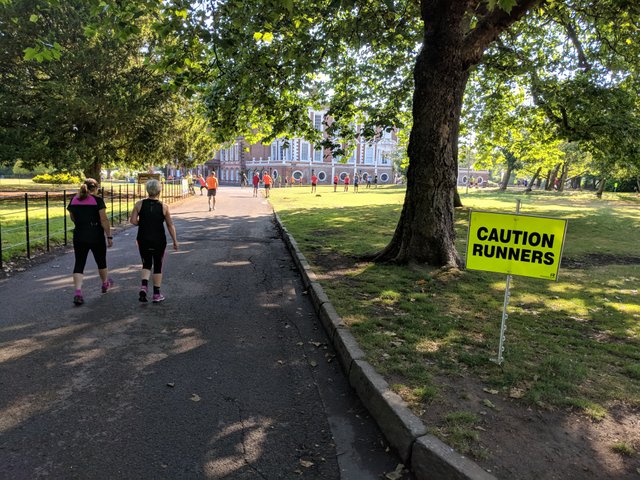 It was a really warm day and lots of happy faces gathered at the start line. A few announcements from the Run Director and we setting off around the 5 km course.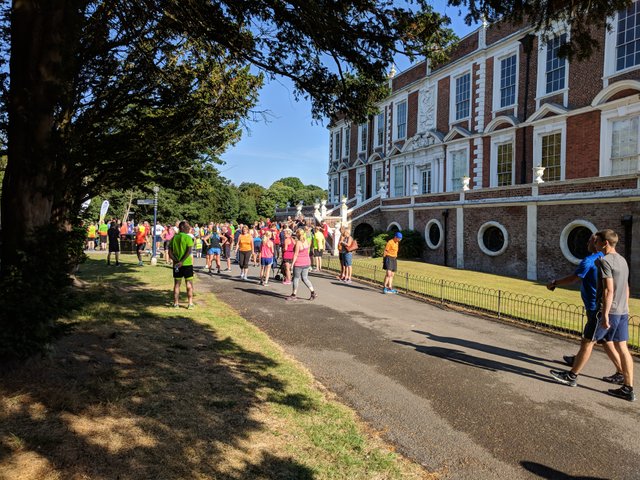 I really struggle with the warm weather. I find it more difficult to breathe efficiently in the warmth. I am not sure why this is. I am generally running at a pace of around 5.0 /km. In this warmth my pace quickly dropped off to around 6.0 /km. I was taking more than a minute longer per kilometre than I usually do.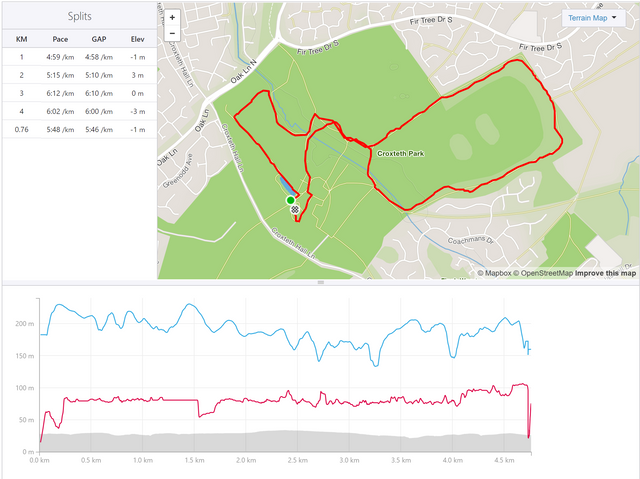 My total running time and my average pace of 5.39 /km wasn't too disappointing. I did expect better but given how I felt half way around I am happy with the final result.