Chilling with a baby iguana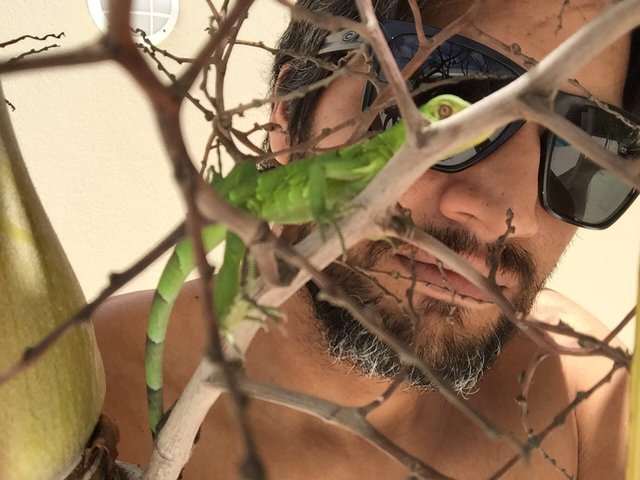 Iguana be an Artist
One of the key I gredients is Perspective
per·spec·tive
/pərˈspektiv/
the art of drawing solid objects on a two-dimensional surface so as to give the right impression of their height, width, depth, and position in relation to each other when viewed from a particular point.
"a perspective drawing"
a particular attitude toward or way of regarding something; a point of view.
"most guidebook history is written from the editor's perspective"
synonyms: outlook, view, viewpoint, point of view, standpoint, position, stand, stance, angle, slant, attitude, frame of mind, frame of reference, approach, way of looking/thinking, vantage point, interpretation
"His perspective on everything had been changing"
To the universe I pray to improve the way I view life, others and myself.
🦎👨🏽‍🎨
Posted using Partiko iOS