Earn points using partiko app and exchange for steem token
Hello steemians, i'm using Partiko app to make friends and have fun on the Steem blockchain. You should as well! You earn daily checkin 10points, comments 10points, upvote 5points, 10points, Post 30points, referal 4000points, 50points each for 10 free 30sec ad you watch while using the partiko app. 1000 partiko points are worth $0.011 steem token.
Here's my invite link: https://partiko.app/referral/everosy, you will get 2500 Partiko Points for sign up bonus, and you can exchange them into Steem token!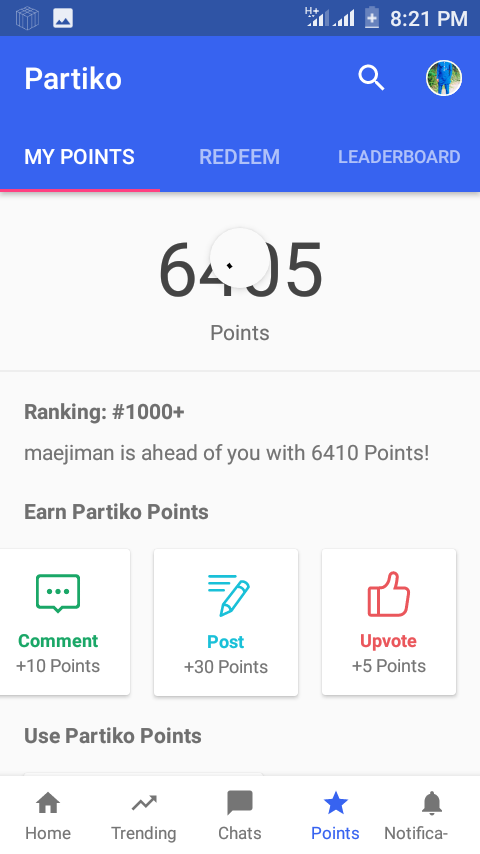 Posted using Partiko Android