Hi everyone. Today is my birthday !!!
Hello guys. I hope you doing fine nowadays.
Lately i've been reading others posts and upvoting some good content that i found and i realised that steemit has really awesome writers.
A friend of mine reads alot and i suggested him to check out some blogs on the platform.
He started reading then after three hours he called me and asked if i can show him how to make an account. I hope he joins as soon as he can so when he does i will introduce him to all of you so you can follow him and his blogs because he is a talented guy.
Whatsoever, i wanted to let you know about it now lets get to the point down bellow:
I wanted to let you people know that today is my birthday and i have some plans in my mind.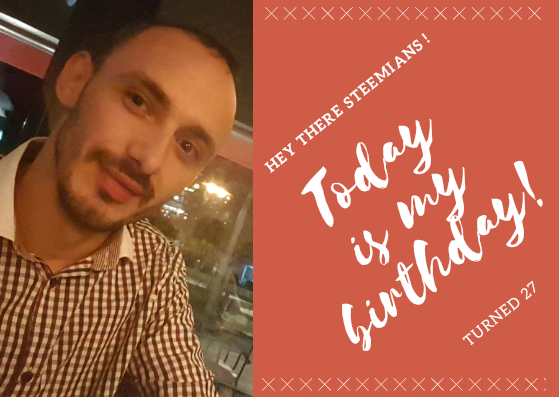 Yesterday ive worked an half shift at work just so i could arrange some kind of agreement with few places so i can call some friends and have fun together.
I also got a day off for tomorrow too.
I made a reservation in a restauran so i can eat dinner with the ones i'm going to invite and later i've bought some tickets for those close friends so we can go into a nice party which happened to be right on my birthday date.
If you guys have any suggestion or any idea i would love to hear it
Posted using Partiko Android