I passed 2k followers thank you steemians. Love you all ❤❤❤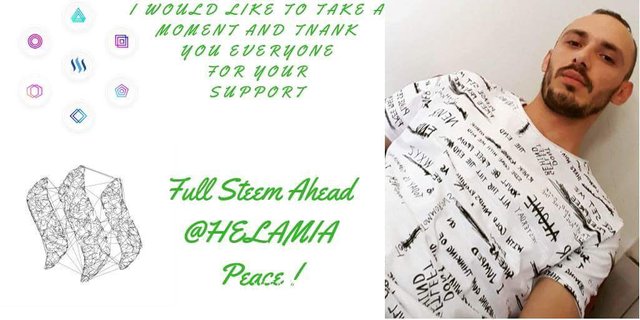 Hello steemians i hope you guys are doing fine lately.
Today i want to take a moment to thank every single follower of mine and steemit community and also all those people who contribute to this community.
I also had my steemit birthday yesterday so a year on this awesome platform taught me a lot and i also made maby friends and met many new people.
On top of all i want to thank every follower of mine that showed me huge support this year.
I will make a list of tags to dedicate a thank you for the support below:
@exe8422 @traderr @akomoajong @hr1 @clayrawlings @rambogoham @havok777 @teevmore @ivanic @tigerstripe @bitcoinflood @firesteem @dtube @cryptopassion @pele23 @workin2005 @thethreehugs @cryptowarrior88 @stayoutoftherz @whalecreator @nameless-berk @mahsumakbas @robi @dreamer.golos @nokodemion @cryptolite @sndbox @creativecrypto @earthshaker @coinsity @moscato @shirish5 @zizuflorin @yehey @rsmart777 @nomadics @steemengineteam @busy.org @steepshot @partico @d-pend @papa-pepper @steemit-bot @pjau @earncrypto @phi23 @ajongcrypto @bitmycoin @legko @elmetro @joeparys @jerrybanfield @elleok @followforupvotes @originalworks etc
Im sorry if i forgot anyone.
Peace and love to you all. Stay possitive and go full steem ahead.
Posted using Partiko Android