I Got A Gift From @minhaz007 and Splinterlands quest #4
Yesterday @minhaz007 gave me PRISMATIC ENERGY in SteemMonsters. This card is very useful. Thank you @minhaz007 for giving me this card.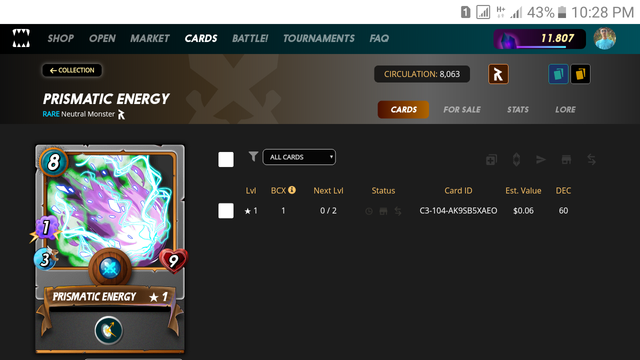 What is PRISMATIC ENERGY?
A Gloridax experiment gone awry has resulted in a blinding Prismatic Energy loose in the Splinterlands. The Gloridax news briefs have assured the public that there is only one Prism on the loose, but the mysterioud Energy moves fast, leaving a wake of magical destruction wherever it goes.
Rarity: Rare
Card type: Monster
Ability: Magic Reflect
Stats: Magic Attack
---
I got SILVERSHIELD ARCHERS from my quest #4.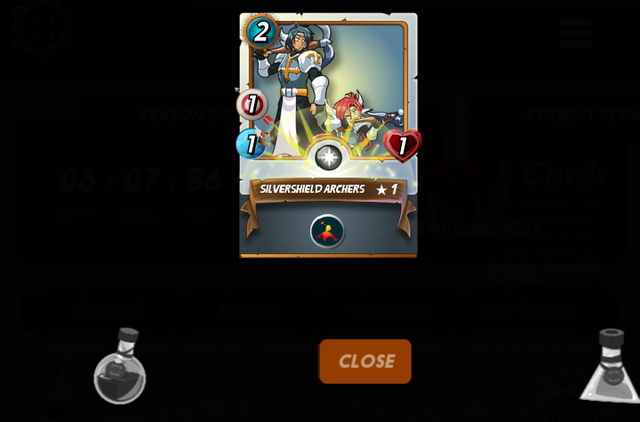 What is SILVERSHIELD ARCHERS?
The order of the Silver Shield paid multiple fortunes to hire Centaur Bowmen to train their Archers. The expense was worth it, for the Archers of the Silver Shield are second in accuracy and precision only to the Centauri themselves. They always carry a backup crossbow in their concealed anckle holsters.
Rarity: Common
Card type: Monster
Ability: Snipe
Stats: Melee
---
Here is my SteemMonsters referral link:
https://steemmonsters.com/?ref=mr-science
---
Here is my partiko referral link:
https://partiko.app/referral/mr-science
Posted using Partiko Android