Value of Partiko Points Has Gone up 12%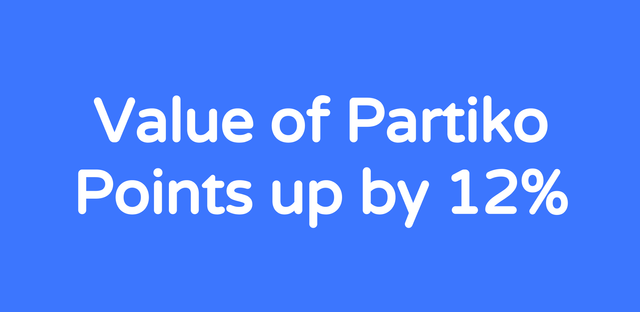 Hello Partiko lovers,
We have a good news for you! 117 people have resteemed our post yesterday about increasing the value of @partiko-promoter! And we passed our goal of 100 resteems in 24 hours by 17%!
Thank you everyone who made this happen! Together, we did it!
@assfaceproject, @makhaingzin, @bitinvdig0, @pwny, @matthewtonyit, @vempromundo, @emsonic, @szabolcs, @cryptospa, @pm-light, @brianphobos, @simms50, @comiccat, @chetanshetty, @preparedwombat, @praise-eu, @paulag, @pragas888, @alokkumar121, @runridefly, @kenny-crane, @lucious, @itchyfeetdonica, @sukha, @helgapn, @kiryck, @travelling-two, @mintha, @californiacrypto, @steemsense, @doze, @psos, @cmplxty, @joancabz, @fatherfaith, @beco132, @rufusfirefly, @j-p-bs, @gremayo, @mers, @mytechtrail, @gadrian, @fmestre, @haji, @masterthematrix, @gregan, @johnspalding, @hhusaini, @viewsky, @imealien, @maravillas, @anti-bully, @project7, @kenanqhd, @clockwork777, @parthibankbt, @rdradhe, @mikefromtheuk, @misan, @kenmelendez, @metametheus, @beverlyjoe, @teamhumble, @chrisparis, @purepinay, @moghul, @hemantrg, @babarakas43, @emergehealthier, @ipkiss, @sinlg, @cottoncat, @juvyjabian, @guruvaj, @toofasteddie, @mrhill, @staticinstance, @balianassar, @tarekadam, @zanoni, @andesma, @red-rose, @skramatters, @jemimah, @iaf29, @itegoarcanadei, @darkflame, @kabir88, @designpod, @bradfordtennyson, @javirid, @olivia08, @travoved, @kaminchan, @janicechua, @the-bitcoin-dood, @streetstyle, @ardi94, @cst90, @baah, @deanliu, @stackin, @princessbalqis, @guurry123, @ericburgoyne, @mk992039, @csharma, @lord-geraldi, @heyimsnuffles, @shashiprabha, @thecuteghost, @coininstant, @karishmasingh711, @honoru, @monkaydee293, @tokepengsiribe, @nathen007
Now the Steem Power of @partiko-promoter has reached 13K SP! It means the value of Partiko Points has gone up 12%!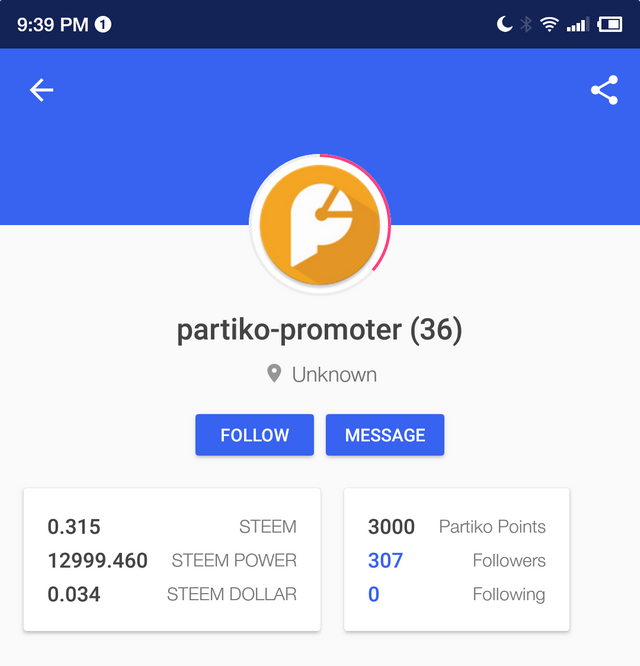 You can refer your friends to join Partiko using your referral link to earn at least 1000 Points per friend
And you can convert Partiko Points into Steem token
The value of Partiko Points will increase again in the future
Please follow us and stay tuned for the update.
Vote @partiko for witness
Partiko is running a witness node to contribute to the Steem ecosystem. We would really appreciate your support if you could vote us for witness! Click on the link below to vote us for witness:
Vote for Partiko's witness node
Read this article if you want to vote for us but don't know how.
Together, let's change the world.
Onwards and upwards,
Partiko team
Posted using Partiko Android