LetzBlock General Assembly Meeting
LetzBlock is a grassroots non-profit association of blockchain enthusiasts in Luxembourg.
This is the first General Assembly after about one year of operations.
The Board goes from 6 Members to 9 members.
Audrey Baverel presented the financials of the organisation.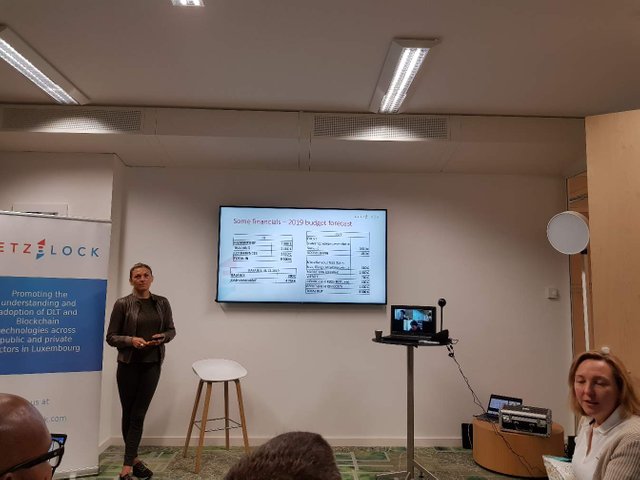 Anne Baudoin is one of the 6 candidates to the 3 Board vacancies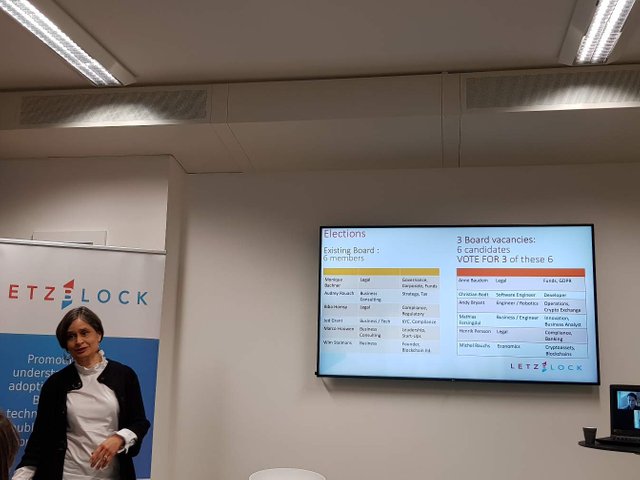 Andy Bryant is COO for bitFlyer Europe and another candidate for one of the 3 open board vacancies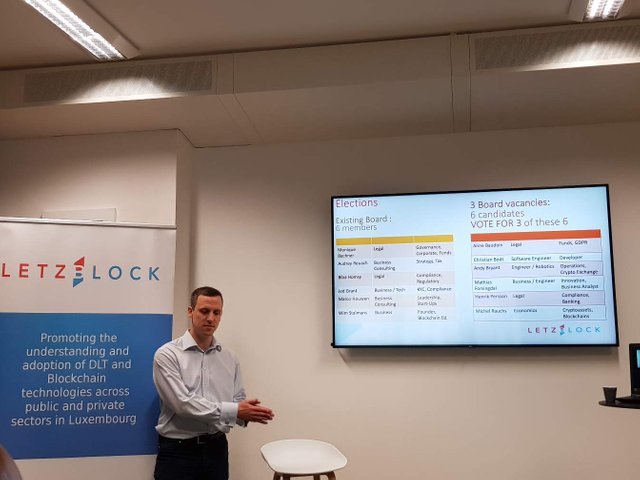 And here is the final result of the vote (done using sli.do ... perhaps next year it will be done on dPoll ...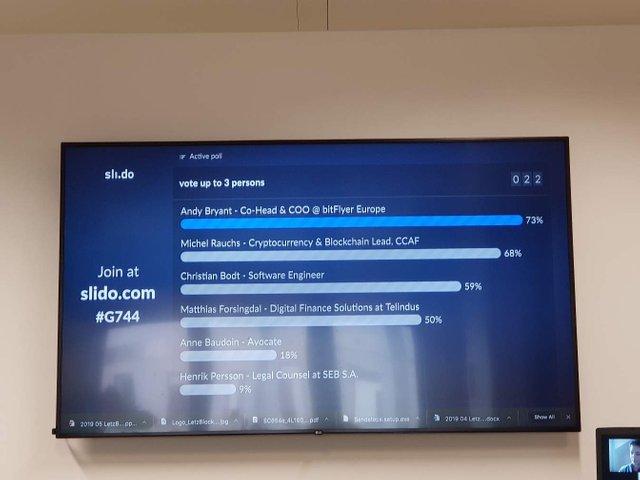 Congratulations to Andy, Michel Rauchs and Christian Bodt.
After the voting, a passionate discussion about strategy - "What should LetzBlock focus on?"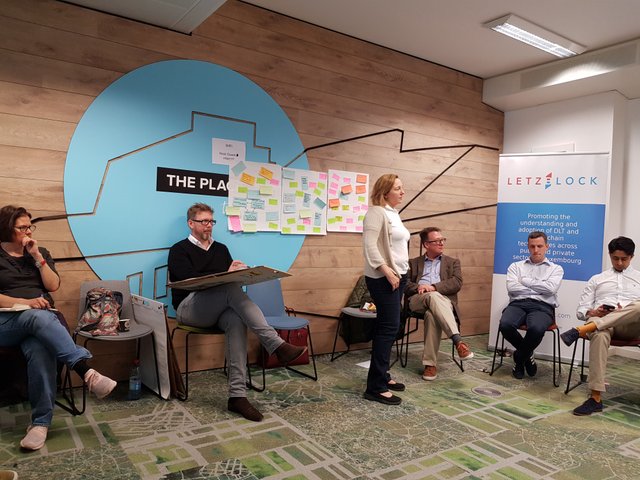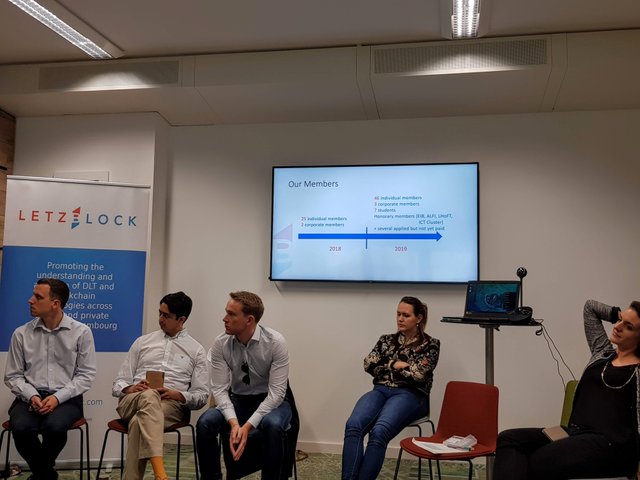 If you know what witnesses are and agree that people commited to keeping this blockchain ticking play an important role ...



(by simply clicking on the picture - thanks to SteemConnect)
Posted using Partiko Android