BHTS Failure Won't Get Me Down: Steem First Music Video Coming Soon to 3Speak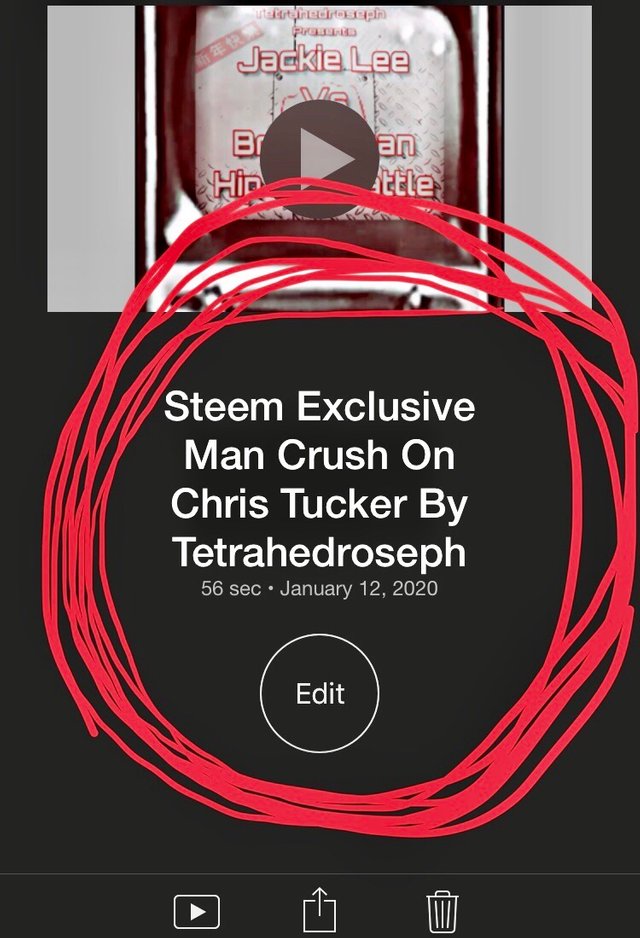 This will be a short description of synchronicity and the video footage I missed out on.
I decided that I want to make a lot of music videos for the songs on Tetrahedroseph's new album. I collect fun video footage as I go through life and I wanted to utilize the pogo stick footage I had captured a few weeks before.
No, I'm not taking about this old ass pogo stick video: https://youtu.be/3c5S0-CkjP8
Anyway, I started to put the footage together a little and decided to keep it short. Hmmm... what song is short on the new album?
The song titled "Man Crush On Chris Tucker" looked like the perfect duration. (Click here to listen free https://tetrahedroseph.bandcamp.com/track/man-crush-on-chris-tucker)
I started to piece the video together with my iPhone 7 and iMove (video editing app). The footage was not exactly appropriate to the song's title, but I was moving forward.
A few days later I was running errands and chasing da munnies. I drove past the Long Beach conversation center and caught sight of their advertisement for a show. Yep, a Chris Tucker appearance. His own comedy show/tour.
https://www.christucker.com/tour.html
(https://duckduckgo.com/?q=chris+ticker+long+beach+california&t=iphone&ia=web)
I thought it would be a perfect BRoll opportunity to bring the video footage and song title together without challenging copyrights. All I had to do was come back ASAP and do a stop and go/drive-by or make a date out of. Remember photo expeditions. Those were the good o'days.
Missed Opportunity 1
The date opportunity comes up. She is hot. We get coffee, all is well. We play pinball and she is impressed. I was two. Sometimes a broken flipper forces lucrative creativity.
All was well. The sun goes down and a beautiful day takes a rest.
Missed Opportunity 2
It's a new day. I have the first chunk of this day available. It's Sunday morning and traffic is usually flowing here in the big city and it's big little cities. This is it! I hope it's still there... let's go!
Nope. It's gone. The drive was nice. The city is beautiful. Chris Tucker was here yesterday and the advertising is all gone now.
I'm also lazy, so I didn't park, get out and scavenge around for remnants. That probably would have been fun. Comicon is next door and on it's last day.
Ahh Crap,
oh well, I still collected some fun city-type footage. I'll use that later.
That's the end of my little BHTS (behind the scenes) adventure for a new video coming soon to my #ThreeSpeak profile. https://3speak.online/user/steemseph
Thanks for reading and thanks for your support.
Posted using Partiko iOS