about 5 Years to ROI with SteemPower + @Booster - Much Shorter time if STEEM Price goes up!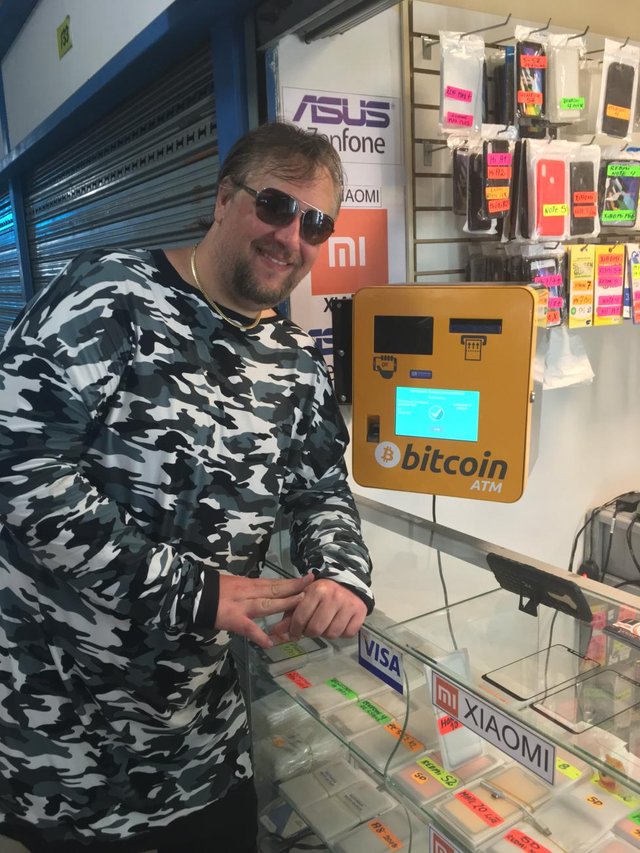 Keep your STAKE - Sell your Revenues
We pay our delegators up to 10 times per day - this is extra coins that you can freely sell for Bitcoin, or power up to strengthen your account further.
what you hold in SteemPower generates new STEEM tokens every block, this happens automatically and nobody can opt out of it. This is called "Staking" and in STEEM the "Staking" generates about 9% extra tokens in a year, so if you bought 100,000 STEEM and Powered it up, you will have 109,000 STEEMPOWER in about a year.
When you also delegate to @Booster, you earn about 11% extra on your stake, so at the end of the year you have made 20,000 extra STEEM, and in about 5 Years you have made about the same as you have purchased and at 1:1 you have doubled your money, sold off your RISK and kept the SteemPower you originally purchased for long term gains.
After setting up http://Booster.ink it has been extremely easy to follow bids, current round, last round, and what delegators make in STEEM.
Between 3AM-9AM New York TIME we have seen some real lucky users getting some insane returns on their investment. Not only do they get their post to trending, but they also get their marketing money back + free money.
Of course not every round is as profitable as for example last round, but imagine if you also sell products in your post which is not only trending on steemit.com, but also on google.com - so it is completely impossible to calculate what a vote is really worth.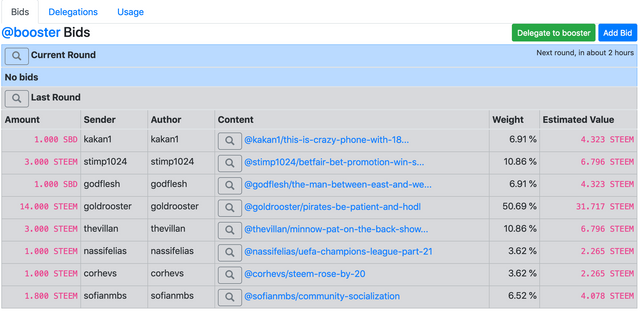 To simplify things we convert everything to STEEM, since STEEM is the controlling token in the STEEM ecosystem, not the US Dollar as displayed on steemit.com.
In each round, @Booster will upvote with the same power no matter if it is 3 people, 300 or only 1 person.
Booster has ALWAYS minimum 1 Million SteemPower for UPVOTES!
Remember that our owner company has purchased, hold in SteemPower and delegate to us on a long term basis which provides stability for all our users, and a 24/7 invitation to join for both Post Promoters and Investors who want to park their SteemPower with a service like @Booster and earn passive income.
Time To ROI is about 5 Years at 1:1, but if the price of STEEM is higher, Time to ROI is much faster!
In other words, if you put $1000 into SteemPower and do what we suggest, you should have passivly made an additional $1000 within 5 years if the price remains the same. If the price is lower then your purchase price - Time to ROI is longer. If however, the price of STEEM goes UP over time, then of course TIME TO ROI gets a lot SHORTER!
Time To ROI has been as low as 8 weeks
at @Booster we have seen some miracles when a delegator purchased STEEM at 7 Cents and in 3 weeks the price went up to 8 dollars, each day generating $1600 worth of STEEM/SBD. We are not saying this is going to happen again - but it should always be at the back of our mind that STEEM today might be worth less than what STEEM will be valued at later, so be smart with your money.
at http://booster.ink you can delegate and/or promote your post using SteemConnect
In about 14 days STEEM will have become 3 Years old. During that time we have seen incredible volatility in price discovery. The Bull-Side argue that a STEEM token should cost at least $100 and up, while the Bear-Side argue that STEEM should die, yesterday.
What is hard to ignore is the growing amounts in accounts. We have given away hundreds of accounts to verified people from our account, and we see that a lot of new accounts come from many different account creators.
Almost 1.3 Million accounts, through word of mouth, that is pretty incredible. And from experience we know that when STEEM is trading at $4.50 (first All Time High) or at $8 (Second All Time High) - the activity level among bloggers increases 1000X and always test the limits of what STEEM the blockchain can handle.