PASTEL NETWORK– THE RARE DIGITAL ARTWORK MARKETPLACE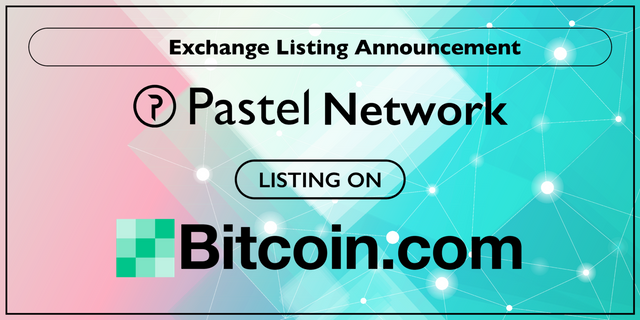 Do you love digital artworks? Do you have some digital artworks you want to sell, but you don't know how to go about it?
Perhaps, you are an art collector and you have always wanted to purchase as many digital artworks as you can, provided they are original.
It is the originality of digital artworks that scare away many art collectors. These artworks are not only rare. They are also not cheap to get.
So, if you are collecting or paying for them, you need to be sure that you are not spending money on counterfeit digital artworks.
That informs the reason for the launch of the Pastel Network, which is a platform and decentralized marketplace where rare artworks are traded.
Whether you are a rare digital artwork creator or you are a rare artwork collector, you wouldn't want to miss out on the opportunities that the Pastel Network presents.
OPPORTUNITIES IN THE DIGITAL ARTWORK INDUSTRY
Artworks are not only sold offline. The evolution of the Internet proves that artworks can also be sold online. We have seen that in different forms, such as online auctions for rare artworks.
The Pastel Network believes that the opportunities in the artwork and rare collectables market are still opening up as the years go by.
The introduction of blockchain technology and cryptocurrencies over a decade ago created a new opportunity for the rare artworks industry.
You can now collect rare art, as well as sell the rare art you created in a decentralized marketplace like Pastel Network.
With the opportunities created by Pastel Network, I am confident that it would be the dawn of a new era in the rare artworks industry, the same way that cryptocurrencies introduced new dawn for global financial payments.
In case you are wondering about how Pastel Network would trigger this revolution, here are a few examples of the working models of the network:
1- Digital Provenance
How do you prove to an art collector that you are the original creator of an artwork?
Except you are trading the artwork physically, it wouldn't be easy to prove your ownership of the same when trading it online.
The lack of digital provenance is one of the reasons why Pastel Network wants to establish this rare artwork marketplace where you can prove that you are indeed the owner of a work of art.
This is possible because the artworks you upload on the network are stored on the blockchain for easy tracing when need be.
2- Zero Duplication
Neither you nor a third party can duplicate an original artwork after it is uploaded to Pastel Network.
This zero duplication policy makes rare artwork via a digital marketplace more desirable because the risks of duplication and counterfeit digital artworks are reduced.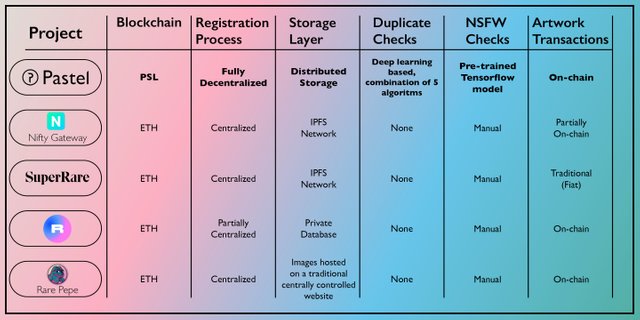 FINAL WORDS
Rare digital artworks have come to stay. Pastel Network is the decentralized platform that is pushing this new system of decentralization for the digital artwork industry.
What do you make of the collection and distribution of rare art pieces on Pastel Network?
USEFUL LINKS:
Website: https://www.pastel.network/
Telegram: https://t.me/PastelNetwork
Twitter: https://twitter.com/PastelNetwork
Medium : https://medium.com/pastelnetwork
AUTHOR
Bitcointalk Username: Intertek
Bitcointalk Profile Link: https://bitcointalk.org/index.php?action=profile;u=2760026;sa=summary