Clay candy tutorial
Do you guy want to learn how to make this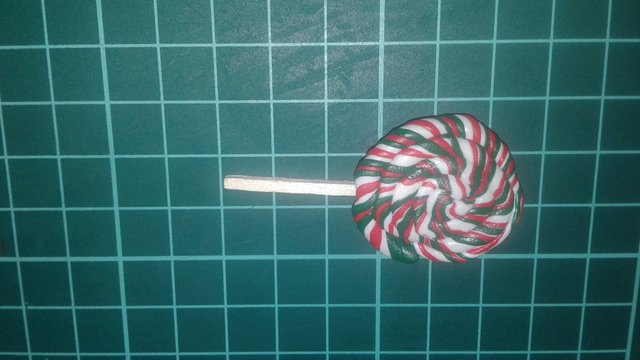 this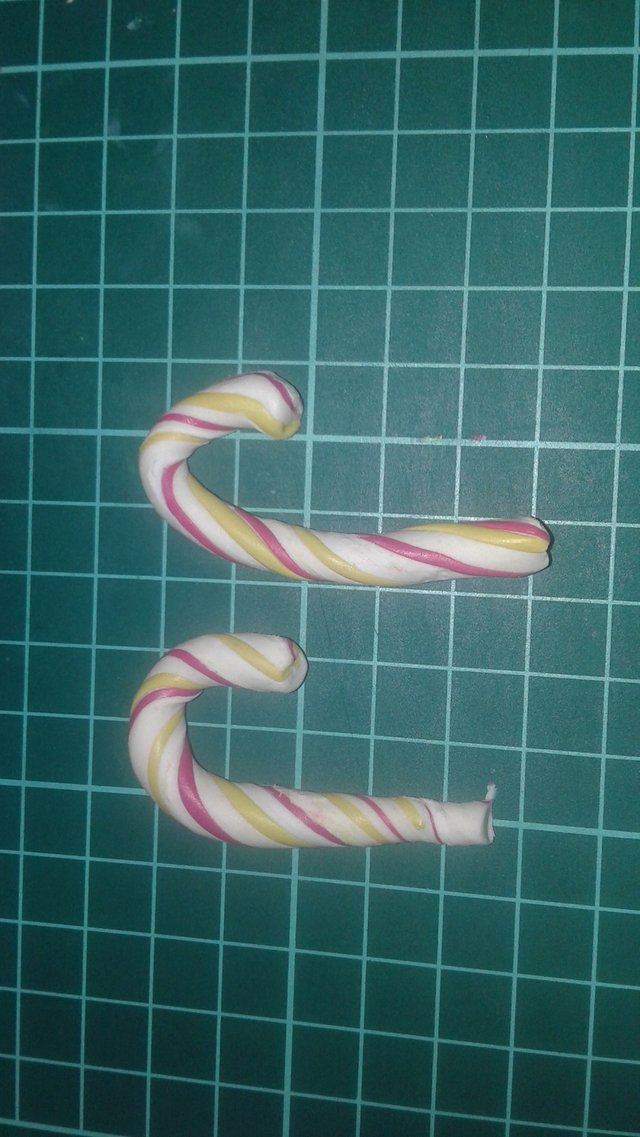 and this?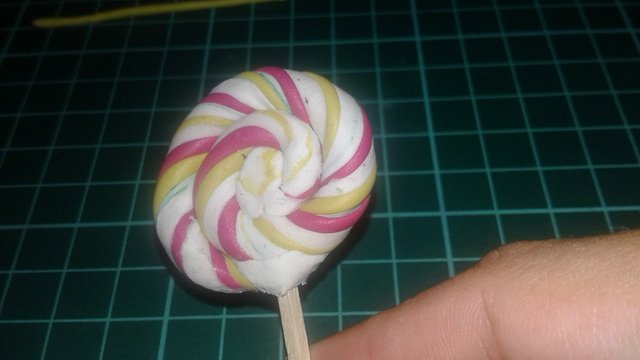 At a first glance, there really is no marked difference on any of them aside from the fact that the red, green and white candy was made with polymer clay- the clay that can be baked and cured. While the other "candies" was only made of modeling clay. TRANSLATION: it will not cure/ harden.
My purpose on this is to demonstrate that aside from the curing and hardening portion, there is little difference between modeling and polymer clay. When one is trying to try out claying, its not really required to immediately invest a lot. Subsequently you would like your pieces to harden and be preserved but, as a student, its usually cheaper and more practical to use modeling clay.
To begin with our modeling clay candy , we need these: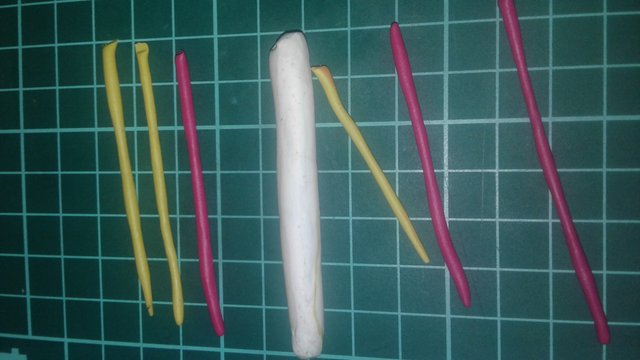 These are randomly rolled out clay
Attach them on the white clay on an alternative way (yellow, pink, yellow, pink..........)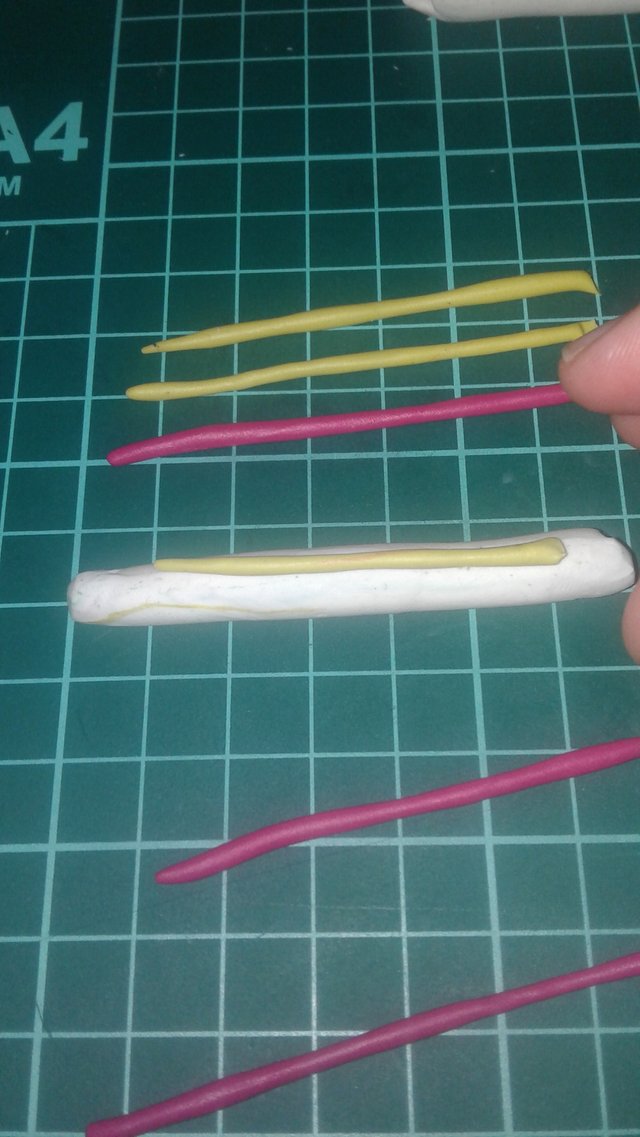 And you'll have something that looks like this: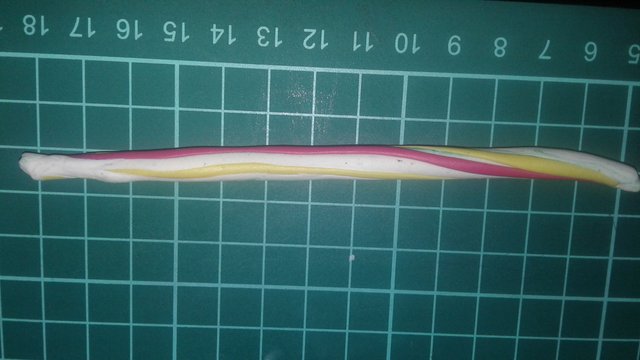 Depending on the diameter of the candy you are making, you can roll it further until you achieved your desired size. Start twisting it........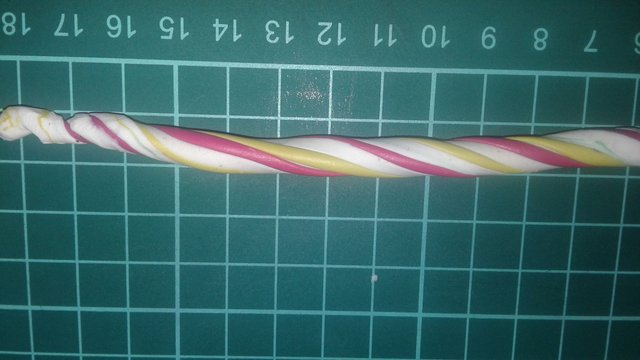 And just make the J shape if you want to create a candy cane.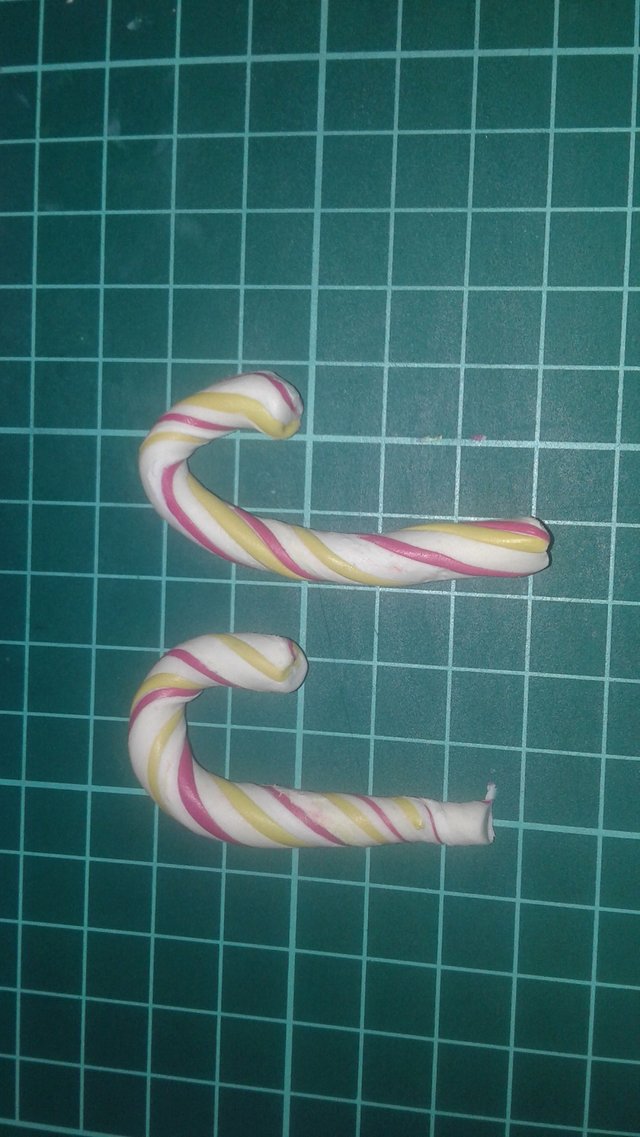 For the round candy, just do this: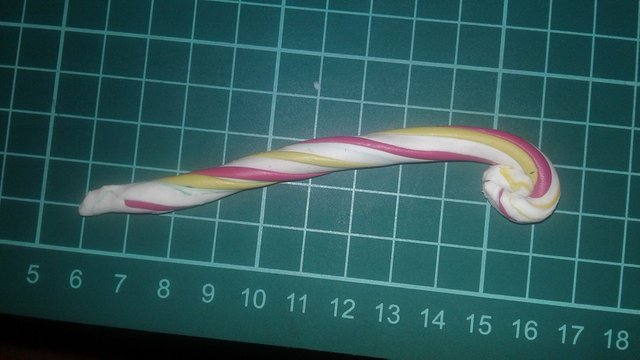 Until you'll get something that looks like this: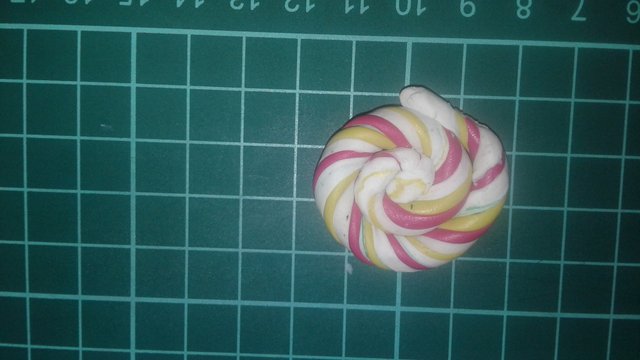 Get a stick or whatever preferred handle you wanted to utilize. For me, the most convenient thing that I have is a craft match stick.......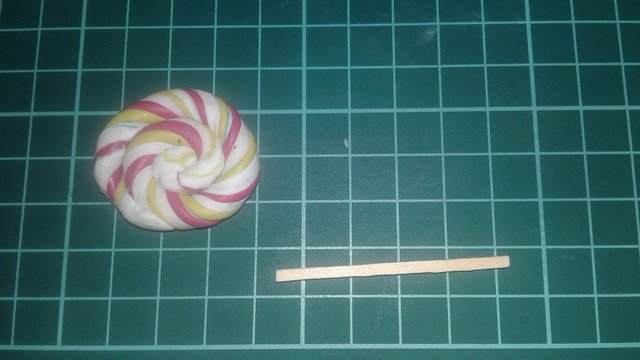 Gently stick it on the middle to get something that looks like this: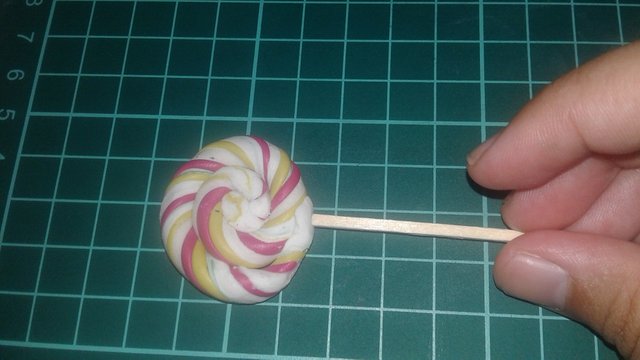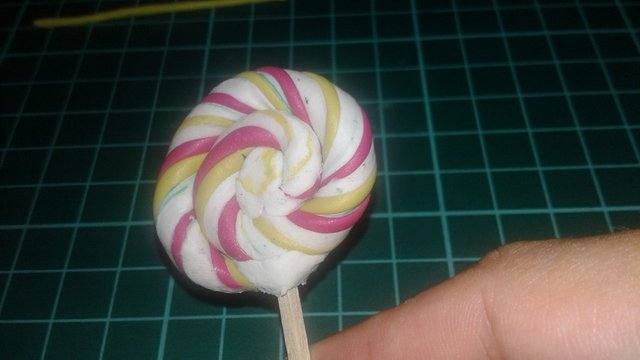 For the polymer clay, I started pretty much the same way but with minor difference in clay color: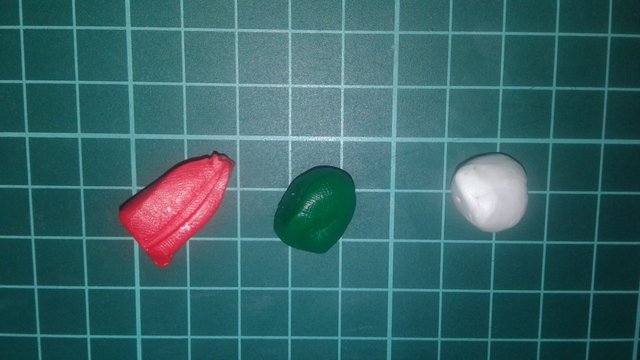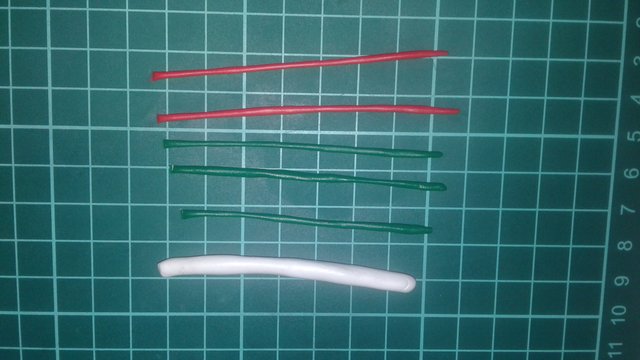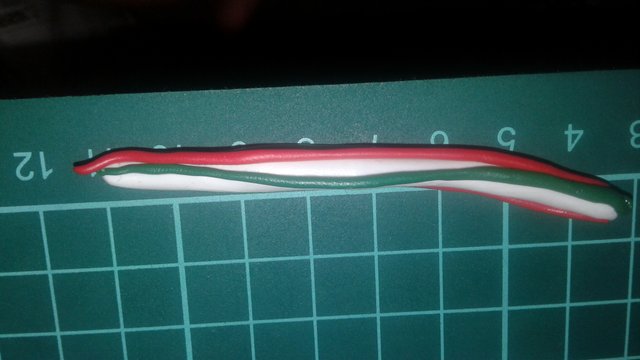 Twist......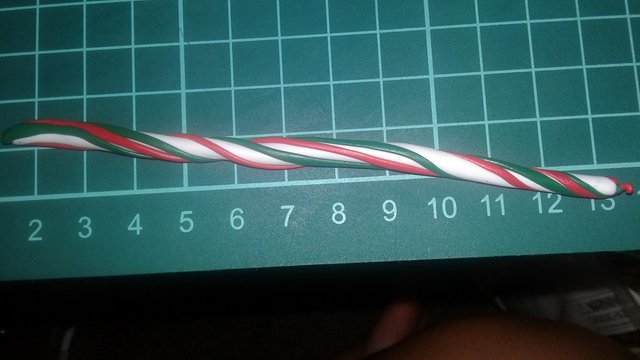 You folks know the drill......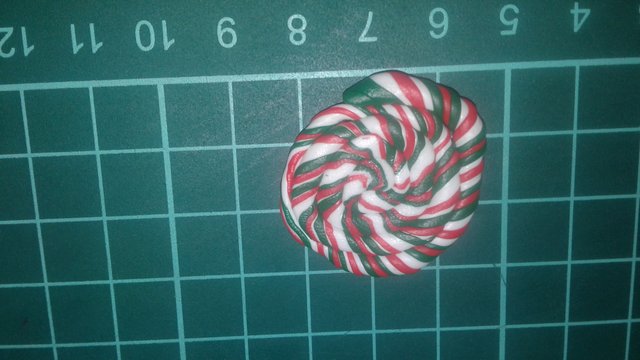 Tada!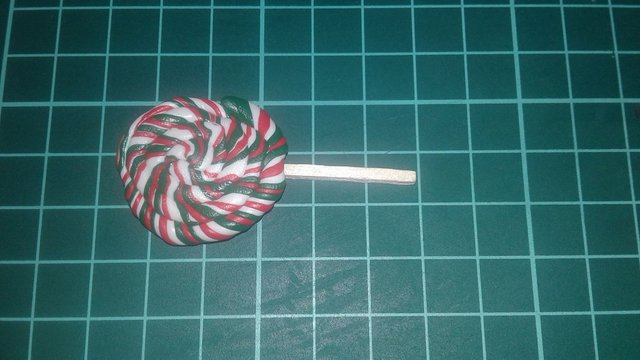 You can bake it as per the manufacturer's instruction, glaze and use it for decoration. I cannot show you guys my baked portion because I do not have an oven dedicated for clay right now. Besides, I always do "batch baking" and "batch glazing."
Its more practical that way. But basically, aside from the "curing" and glazing part, you're done.and the final look will look like this.