Milo, my friend's cat
A few days ago, I saw @trincowski posting pictures of a stray cat. Here is my very own version: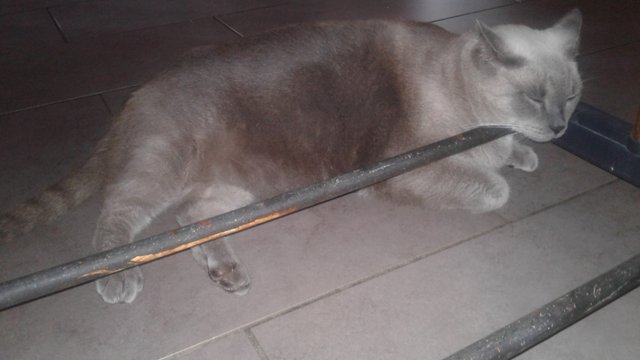 Milo is a cat who loves what ever other cats do- nap, sleep, play and chase the occasional small creatures out there.
When I wake up in the morning, a part of my first routine for the day is feeding him- he will follow me around the house meow meowing until I could give him his dry food.
Before I met him, I thought I was a dog person. It turned out, I am an animal person. Here we are cuddling before calling it a night.