PCORE Invoice Discount Platform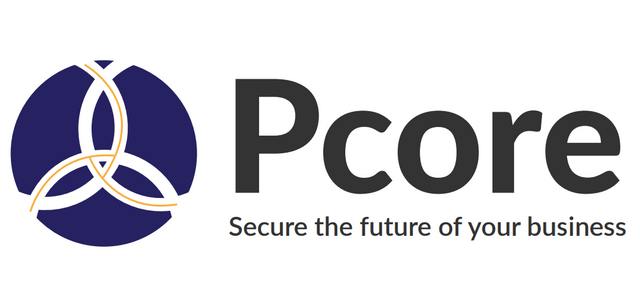 WHAT ITU PCORE
PCORE is a Peer to Peer (P2P) project that is integrated in blockchain technology, with the aim of combining transparency, trust, speed, and security of the blockchain with registered smart contracts and directly bringing together seller and lender invoices into ecosystem security for financial transactions regardless of the geo- political location where they live.
How it Works? Watch Video
Concept
Pcore blockchain (distributed ledger) technology applies smart contracts to assign a unique fingerprint for every transaction. This makes it possible for businesses to automate their invoicing processes and take advantage of factoring services on the platform. Serving as a medium, Pcore ensures the safety of all parties' funds while
supplying the market space for business conduction. Each account has a unique record, transparently shown for all participants. Thus, through transparency, creditworthiness can be established through the blockchain platform.
Pcore is an end-to-end platform that will provide SMEs easy access to short-term financing by turning their accounts receivables into tradable assets. With a 24-hour turnaround available, the interest rates allow lenders to earn profits while sellers gain vitally important liquidity for their daily operations.
Pcore platform supports issuers, owners, and payers. Invoices can, therefore, be made available as a shared source of liquidity for factoring. Uploading the income date, lenders would have the option to choose the length of factoring and interest rate involved through smart contracts. Tokens would connect parties from around the globe, disregarding borders in the process.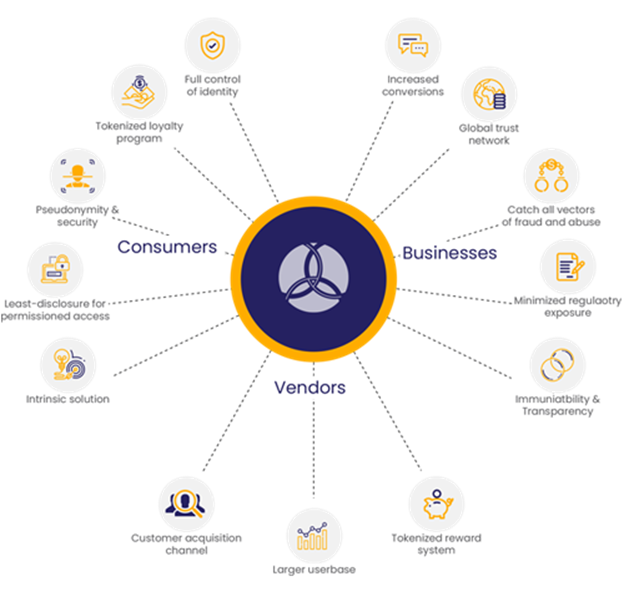 PCORE The PCORE platform uses the language of business reporting that can be expanded as a framework that replaces older, paper-based reports very quickly and more effectively and precisely in digital reporting. Expandable business reporting languages known as XBRL are global recognition tools that are used by most companies in their daily work assignments. XBRL is very efficient and accurate because of the level of use of technology to make it and this is why most are called "bar codes for reporting"
The Problem
We base our business on real-life issues that exist in various industries. Thus, the Pcore model aims to solve obstacles that modern-day companies face when dealing with liquidity and financial uncertainty. The main issues that plague numerous markets for some on regular bases are financial constraints &factoring, invoice verification, as well as non-transparent/outdated financial reports.
Financial Constraints & Factoring
SMEs have limited access to short-term (working capital) financing. Banks demand significant collateral and large amounts of documentation when approving financing projects, especially after the latest recession in 2009. This represents a large funding gap for small and medium-sized enterprises worldwide, fuelling the global factoring industry's growth by 10% on yearly basis. Current estimates suggest that invoice factoring market holds worth of US $3 trillion in 2018, making it a quite a large market to delve into.
Since the start of the financial crisis in 2009, factoring in the United States and the rest of the world has been growing between a rate of 11% and 24% per annum, adding over one trillion euros in annual factoring volume in less than a decade. The industry practically doubled its size, even though the modern era of factoring began only a century ago.
SMEs are at a clear disadvantage when dealing with a capital market in terms of credit rationing and finance gaps, due to the lack of financial firepower. Gaps in financing have driven the need for alternative sources of financing, such as invoice factoring.
Invoice Verification
There are several steps required when verifying the authenticity of the submitted invoice. These include confirmation that invoiced services was actually delivered as claimed, inspection of operations that have direct links with invoiced service, and investigation of materials used to meet specified requirements upon which invoice was built.
With the implementation of the ERP system, Pcore intends to automate all processes involved in validity analysis, creating checkpoints for users to take when verifying genuinity of the potential partners. History of submitted invoices that the company provided to the public enables further automated assessment of validity and associated risk.
In modern business, automatic checks are almost impossible without constant physical inspection. In addition, notes can be falsified, further limiting investors to uncover foul play when that happens. Because there is no real incentive for companies to disclose their direct finances to the public, there is a high probability of incorrect financial results.
Non-Transparent and Old Financial Statements
Problems with financial statements that are not transparent may be as old as the business itself. There are several reasons why companies want to hide their true results, especially when invoices are questioned. Business plans and financial statements, in general, must show the financial health of the company now and in the past. However, by removing key data or even manipulating their presentation, the company in question seems to be in a good position, while the actual situation is very different.
Although the government actually enforces basic financial presentation guidelines through IFRS and GAAP policies, many companies continue to find ways to bypass them. The IFRS model represents a step forward when it comes to bribery investigations and illegal activities. However, it cannot explain all the possible places where non-transparent reporting is questioned, especially when SMEs are involved. Factoring needs invoicing has increased in recent years, with businesses emerging in the SME sector. However, the problem still concerns trust and accurate reporting.
The Solution
As a format for presenting financial data on a platform, we chose XBRL (eXtensible Business Reporting Language). This framework represents open international standards for digital business reporting. This is used throughout the world, with companies from more than 50 countries implementing it in their operations. Millions of XBRL documents are created every year, replacing older, paper-based reports with useful, effective and more accurate digital reports.
In other words, XBRL provides a language where the term reporting can be clearly defined. In turn, the term can then be used to uniquely represent financial report content or other types of compliance, performance, and business reports. XBRL is often called "bar code for reporting", because it makes reporting more accurate and efficient. With unique tags, XBRL enables Pcore to develop its platform according to sophisticated market requirements, providing:
Usable reporting documents that can be registered, sorted, and analyzed automatically by Pcore The general belief that all reports in the platform follow up are sophisticated, predefined definitions In addition, comprehensive definitions and accurate data tags will help parties to carry out various reporting tasks,
including:
Preparation
Validation
Publication
Exchange
Consumption
Risk analysis and business information performance.
To enable the exchange of business report summaries, XBRL applies transaction tags on the platform. This transactional representation allows the exchange of independent systems and analysis of large amounts of supporting data. Thus, as a key to the transformation of financial reporting, the Pcore platform uses two core calculations to support investors in evaluating investment opportunities.
Pcore ICO details
Token PCC Token
Platform Ethereum
Type ERC20
Price in ICO 0.3900 USD
BONUS
Pre-sales of more than 100 ethereum 10%
Pre-sales of more than 1000 ethereum 20%
Pre-sales of more than 2000 ethereum 30%
Pre-sales of more than 8000 ethereum 40%
Investment info
Accepting ETH
Distributed in ICO 38%
Soft cap 1,000,000 USD
Hard cap 5,000,000 USD
Roadmap
March – April 2019
Pre ICO bounty.
Within our marketing campaign we have considered the effectiveness and influence of social media content creators.
We Have decided to pay selected influencers social media within the crypto community based on their content engagement and promotion of Pcore (PCC).
Working with security auditors to finalize the ICO contract.
May – June 2019
ICO.
20 million (PCC) will be on offer for investors.
ICO sale coins released.
The PCC sold in pre-sale and ICO will be released to investors. Further information and updates will be announced through Twitter.
Exchange listings.
July – September 2019
New office site.
Reaching the end of the development of the invoice trading platform with the software developers to perfect the functionality and use for business and investors.
October 2019
Launch invoice trading platform.
December 2019 – January 2020
Start of building invoice software for China.
March 2020
Pcore launch date software.
April – May 2020
Start market research for penetration of Pcore into China. Integrating and testing Pcore software into Chinese invoicing market.
June 2020
Marketing campaign start for Pcore platform in China.
July 2020
Explore new markets.
Explore new software development for invoicing.
Member Profile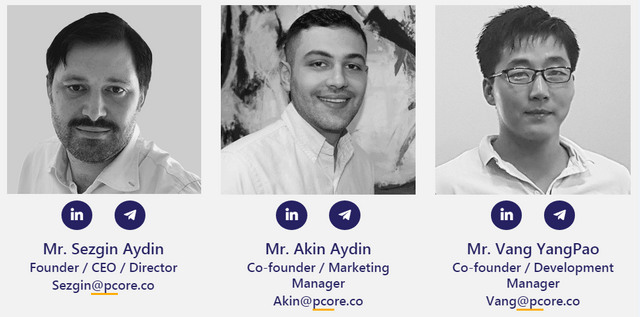 MORE DETAILS VISIT THE LINK BELOW
Website: https://www.pcore.co/whitepaper#list-item-7
Whitepaper: http://www.pcore.co/whitepaper
ANN Thread: https://bitcointalk.org/index.php?topic=5121997.msg50244695
Facebook: https://web.facebook.com/Pcore-PCC-351650118758061/?_rdc=1&_rdr
Twitter: https://twitter.com/PcorePCC
Telegram: https://web.telegram.org/#/im?p=@PcoreLTDGroup
Linkedin: https://www.linkedin.com/company/pcore-limited
MY INFORMATION
Bitcointalk username: yousuf786
Bitcointalk profile URL : https://bitcointalk.org/index.php?action=profile;u=1361754
Telegram username: @yousufinfo
ETH : 0x6F68a735910e93E3b7D500cE90a425752f8Ed332