Who Is Influencing the Conversation on Blockchain?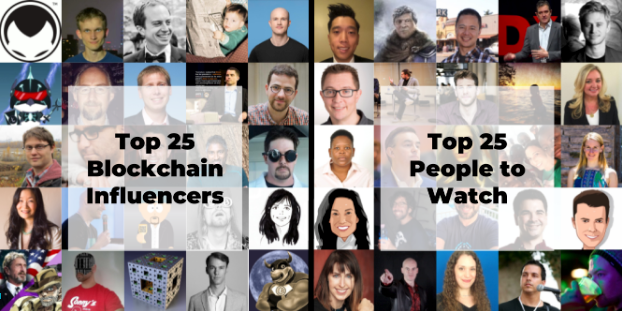 The rapid pace of innovation in the blockchain space makes keeping up with the conversation next to impossible. The last couple years were about hype cycles while now the conversation has shifted to focus on tangible opportunities that are proving the technology and educating the masses.
At PBSA, we're focused on building innovative gaming products for the Peerplays blockchain. We're also focused on building a community that shares our interest in provably fair gaming. While we're all in on gaming, it's important to know what's going on in the general Blockchain world.
For that, the most efficient way to keep tabs on the world of blockchain is to identify the key players that are in-the-know and see what they are talking about, who they are talking to, and where they are sharing content from. To help you do the same, we've compiled a list of the top individuals influencing the conversation on blockchain within the blockchain community.
To do this, we leveraged the machine learning clustering algorithms behind Affinio - an audience intelligence platform. By looking at anyone who mentioned 'Blockchain' on Twitter over the past 30 days, we were able to identify an active blockchain-intrigued audience. The platform then clusters the audience based on their interests. When complete, we were able to identify the die-hard blockchain community. Looking at that community, we're able to see what accounts (people, brands, media, etc.) are most relevant to them.
Below, we've listed the top 25 most influential people to the blockchain community as well as the top 25 'up and comers' - those without a large following, but are very influential within blockchain insiders. We are sure to be keeping an eye on these folks to understand what's relevant in the blockchain community.
Top 25 Blockchain Influencers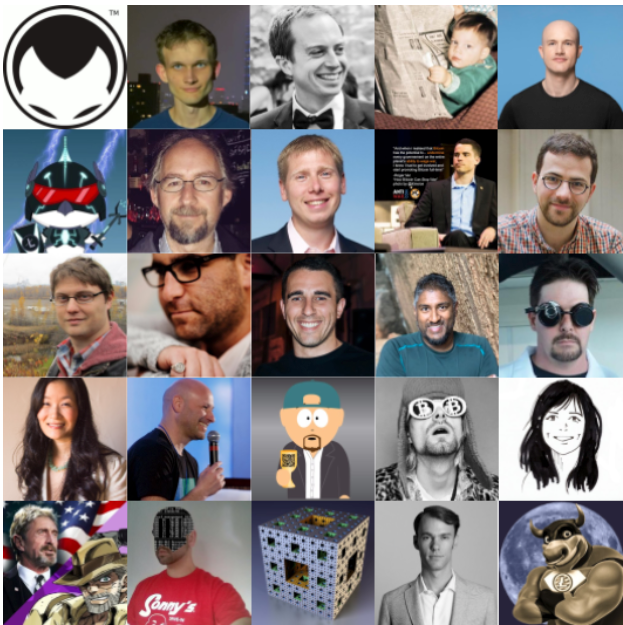 Andreas M. Antonopoulos, @aantonop
Vitalik Buterin, @VitalikButerin
Erik Voorhees, @ErikVoorhees
Nick Szabo, @nickszabo4
Brian Armstrong, brian_armstrong
Charlie Lee, @SatoshiLite
Adam Back, @adam3us
Barry Silbert, @barrysilbert
Roger Ver, @rogerkver
Tuur Demeester, @TuurDemeester
Peter Todd, @peterktodd
Charlie Shrem, @CharlieShrem
Pomp, @APompliano
Vinny Lingham, @VinnyLingham
Gavin Andresen, @gavinandresen
Laura Shin, @laurashin
Joseph Lubin , @ethereumJoseph
Ryan Selkis, @twobitidiot
King Cobie, @CryptoCobain
Elizabeth, @starkness
John McAfee, @officialmcafee
notsofast, @notsofast
Jeff Garzik, @jgarzik
Fred Ehrsam, @FEhrsam
CyptoBull, @CryptoBull
Top 25 Blockchain Up-and-Comers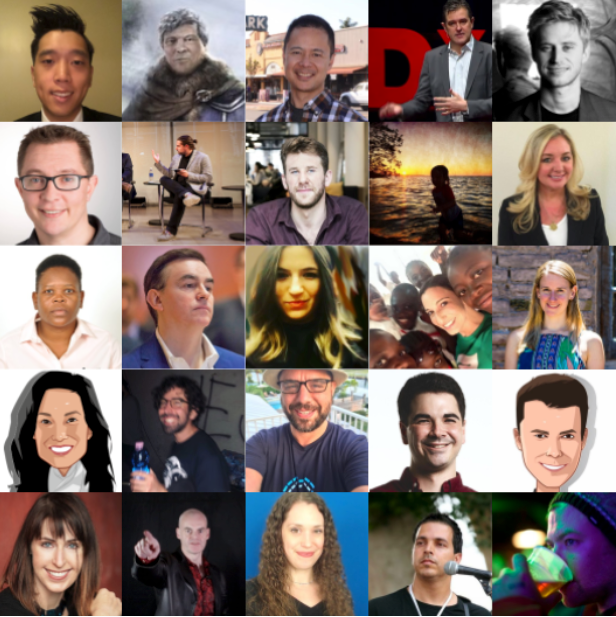 Caleb Chen, @bitxbitxbitcoin
Paul Snow, @paulsnx2
Paul Puey, @paullinator
Juan Llanos, @JuanLlanos
Brian Fabian Crain, @crainbf
Nick Sullivan, @gorillamania
Pete Rizzo, pete_rizzo_
Jonathan, jony_levin
Will Pangman, @Willwaukee
Paige Freeman, @paigefreeman
Alakanani, @bitcoinlady
Eddy Travia, @startupeddy
Amanda Gutterman, @amandagutterman
Connie Gallippi, @conniegallippi
Sarah Hody, @SHodyEsq
Catheryne Nicholson, Catheryne_N
Matt Liston, @malloc8
Vessenes, @Vessenes
Dan Elitzer, @delitzer
Matthew Roszak, @MatthewRoszak
Pamela Morgan, @pamelawjd
Jon Southurst, @southtopia
Stephanie Murphy, S_Murphy_PhD
Eyal Hertzog, @eyal
Chris Pacia, @ChrisPacia
Keep in touch! Be sure to subscribe to our newsletter to stay up to date on all things 'gaming on the blockchain'.