November Rain - Peoplephotography by @worldcapture week #8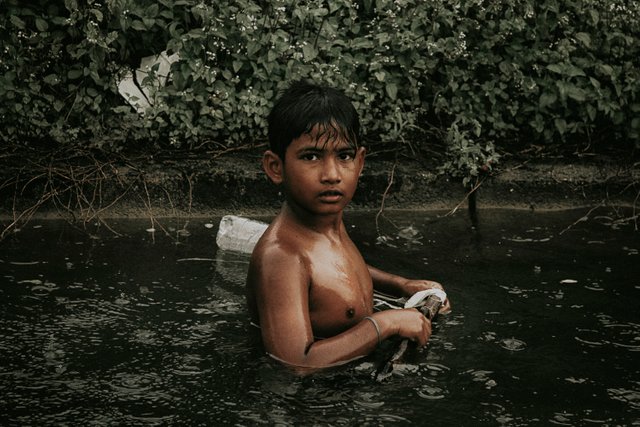 A local boy bathed in a ditch containing water flowing from the mountains in the village of Lamsujen, Aceh Besar. When I approached him, he stares at me with a strange feeling.
Rain in November made children enthusiastic to play in the ditch. Cold water flows from the spring of Mount Gle Raja.
The shot was taken with Canon EOS 50D + EF-S17-85mm f/4-5.6