Sadhu in Kathmandu, Nepal - Peoplephotography by @worldcapture Week 2
Here is my second entry to @worldcapture's #peoplephotography Photo Contest!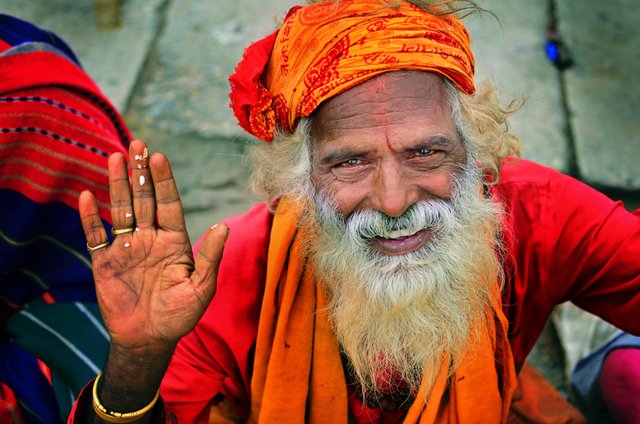 I snapped this shot of a friendly Sadhu (holy man) at the entrance of Pashupatinath, a very famous Hindu temple in Kathmandu, Nepal.
After the earthquake hit Nepal in April 2015, @eoj and I went to stay in Nepal for 3 months for his humanitarian work. I also was able to volunteer, but in my spare time I loved wandering around the streets of Kathmandu with my camera taking photos.
One day as I was walking I saw this Sadhu at the entrance of Pashupatinath. He smiled at me and I smiled back and that smile opened a door for me to ask him if I could take his photo. And he said yes!
For aspiring photographers or regular tourists who want to take photos, I think we all should be mindful of asking people to take their photos before we snap. It's okay if we are turned down, but photos with permission are much more ethical and much more rewarding!
You can check out other photos from Nepal in my post here: Nepal Photo Walk Part 1 - Patan
This photo was taken with Nikon D7000.
Thanks so much to @worldcapture for running the contest and congrats to all the other great entries!