Message to @Pharesim in regards of SteemInvite.com
Great SteemInvite - but when we invite undreds or thousands of people, we click and click and click the mouse so much we start to hate new customers. As long as we are using your service - Can you make a "select all" or use checkboxes so that we can do this in one operation, please?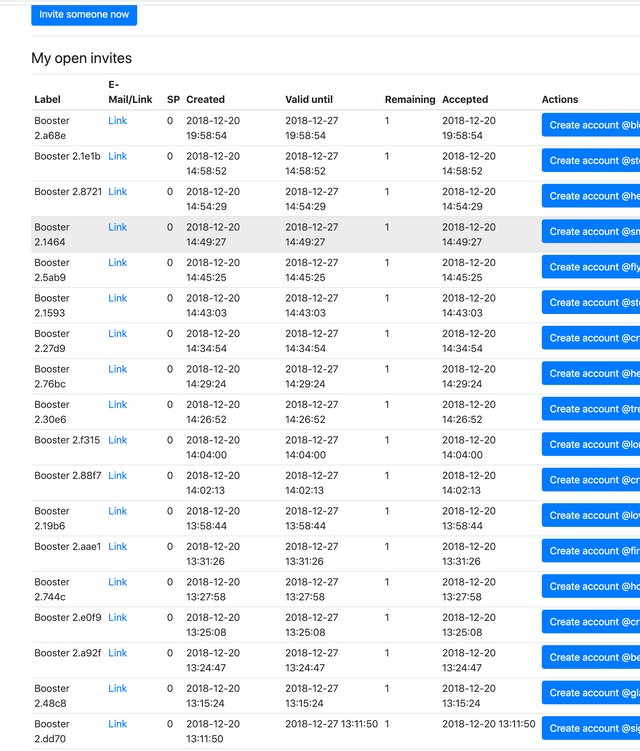 Thank You.
@Booster
More than just a BidBot.