63th BIRTHDAY CELEBRATION OF MY FATHER
Happiest Birthday to my handsome, loveable and kind father. Wish you a long life and best of health. We love you so much Ama.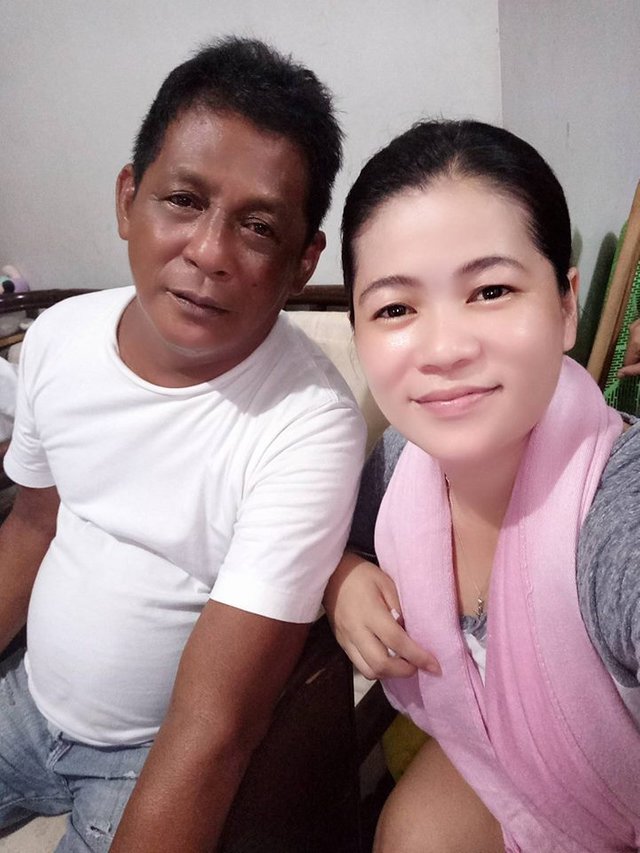 Today is a very special day for my father! It's a double celebration! Happy 63 th Birthday and Happy Father's Day Papa Totoy! 👨🎂
I know writing this message seems cheesy but sometimes, penning down these words seems easier than standing in front of you and telling you all these.haha..
In my father's journey of being a father, I've watch him persevere through the many ups and downs to give us a better life, a life he never had. My father knew that he carry tremendous responsibility for the physical and emotional well-being of his children. He stands still in the midst of difficulties of life and conquers all for more than 27yrs as a father.
To You my father! Happy,Happy Father's Day!
There was a time that our relationship was challenge by certain circumstances but we see to it at the end, that it was not destroyed and yet become our strong foundation to build strong connection. Every serious talk I've had with you was memorable and for keeps. It molds me into the adult that I will be eventually become. You sacrificed a lot so we can have more than you ever had and was lucky enough that all your sacrifices have not gone in vain because we have been able to experience life to the fullest. You have given me so much, including the most important thing in this world all of your love and understanding. You just not influences me through your actions, but influences me through your words.
We love you! Take care of yourself coz you're not getting any younger.hehe...Again Happy,Happy Birthday and Happy Father's Day!