That Quarantine Biking Experience (Part 2)
In Part 1 I talked about my biking thoughts prior to the pandemic quarantine. Of course you have to read it to get the back story. hehe.
Here you'll know what happened during my first time to ride a bike through two different cities: Quezon City and San Juan! Oh my. 😲
Can you imagine biking a total of almost 18 kilometers in one day? I have never biked that much in a single day in my entire adult life until July 1st!
👉 My First Major Bike to Work Experience!
So here's what you're waiting for: My longest bike trail experience so far as an adult!
I checked Google Maps a day or so before July 1st and saw the office was about 6 to 7 kms away depending on which route I'd take. Man that's like more than double the usual route I took.
So okay, I just thought I'd check to see if I could really use my bike to commute to work. Tried it and it certainly turned into quite an adventure. Took me more than 11 kilometers to finally get home! 🚴‍♀️
Actually I was too excited and anxious the night before that I didn't sleep enough. On top of that I forgot to stretch and do warm ups before I left home. Ouch.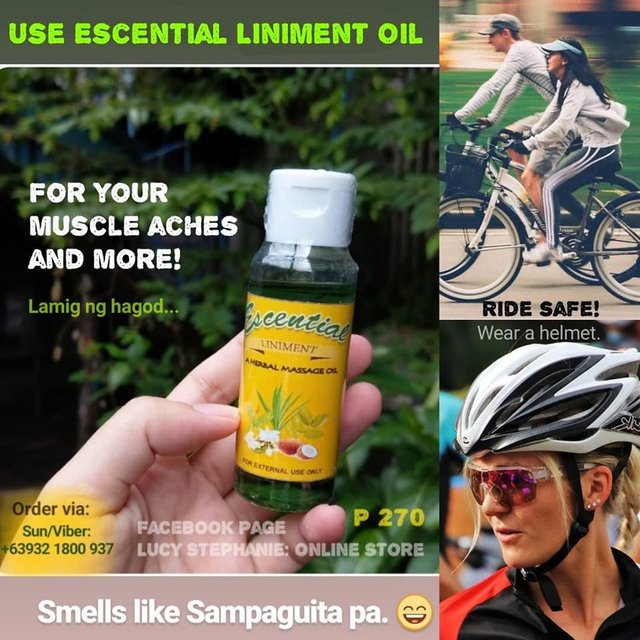 Now I'm in pain and have to use a liniment oil to ease it. I feel so old and unfit. 😅
❌ The worst part of my major bike experience
A car suddenly came out of nowhere and kinda "swiped" me causing my bike handle (or was it my elbow?) to hit the car's side rear mirror. I mean, I was on the EFFING BIKE LANE for god's sake! It's not like there wasn't a thick line on the road to indicate it! Motherfudder.
I wanted to flip the bird but heck how can they see it if the wing mirror was folded in?! 🙄 Geddemmet. Made me angry but I kept my distance while traffic light was red because it turns out that person was going to do a right turn. WTF. Didn't even bother blowing the horn or whatever and just did what he/she did. The fudge.
Good thing the car wasn't going too fast because of the stop light ahead. It would probably be a different story if it was a green light huh...
Another thing worth noting was some motorcycle riders used the EDSA bike lane as if it's a motor lane. Come on. They were whizzing past me like I'm a grandma. One of them even made an effort to glance back at me. 😂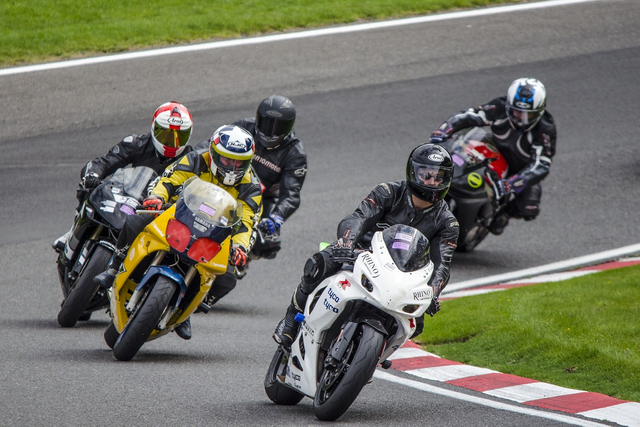 Well yeah I felt like an old lady cause I was pedaling slow. I was already tired on the way home and my muscles were starting to ache. It was too much of an effort to pedal at that point.



✅ The best part of it
Well surprisingly there were also more people who were giving and understanding as drivers and motorists. Some even helped and guided me towards the bike lane/s and such.
Also the guards where I parked my bicycle (sometimes with helmet) were kind enough to watch over my bike. I haven't been able to buy a chain and lock yet so thank God for the guards. God is good indeed.




👉 9 Biking Lessons Learned
Why did I say it's a major biking experience? Well because I've never been on any main highway before.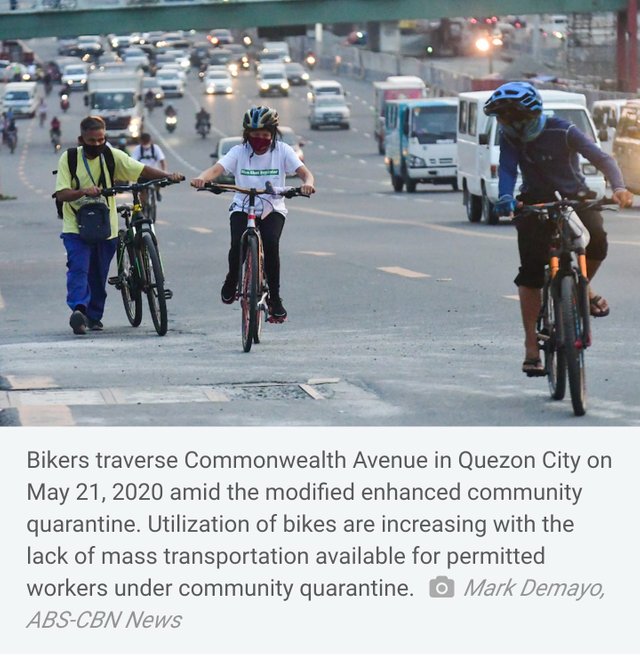 I always use the smaller interior roads going to the stores I go to. July 1st was the first time I rode a bike on EDSA, the main thoroughfare of Metro Manila and it is a scary place to be especially during rush hour.
9 lessons I learned from my overall biking experience:
Do not forget to warm up and stretch before leaving home. I only got myself to blame for my muscle aches now.
Own the side of the road, or even the IMAGINARY bike lane if there isn't any. Don't be defensive driver otherwise you'll end up in the gutter most of the time and it's fckin' annoying.
Have enough sleep and leave early so you can rest longer before you freshen up and change clothes at work.
Put sunblock on your arms too. I completely forgot about it so now my arms are a bit browner than usual. Good thing I didn't get sunburned.
Use a backpack. A heavy sling bag is a pain in the neck (or shoulders too), literally. Would be nice if I had a bike rack/basket but that's a story for another day.
Always plan your route beforehand, both the going to and leaving your destination. My mistake was I didn't pay much attention to the route back home. Oh well. At least I took the most familiar way I could.
Learn about bikes, maintenance and biking do's and don't's if you're seriously considering it as a major way to travel. There are worst things that can happen on the road than what I shared if we're not careful and knowledgeable enough on being a proper biker.





Don't just buy any bicycle for the sake of having an easy ride to places. It's not as simple as that. The wrong choice will just be a pain/problem if you're "new" to biking. Alas, this lesson came too late for me. 🤦
You have to buy several things for bike maintenance and your personal hygiene if there's no place to shower at work. And I thought it was really easy to just bike to work huh? Haha boy was I so wrong.
What do you think of my list? Any other lessons you'd also like to add? 😁
---
Anyway turns out I won't be working from home soon, at all. I am now thinking of not pushing through with my application and continue working under the current broker I'm with. 🤔 After all, it's still quarantine until further notice.
Ah 2020 has turned life into such a hassle.
Anyway, wanna know what else I learned if we really decide to bike to work regularly? Here you go.
👉 Important Things New Bikers Should Have
As mentioned in Part 1, I didn't realize the maintenance and things you need to acquire to be a proper biker. These items are important in the long run. Ugh. Where's my property buyers Lord? 😂 I need to buy more of these soon... 🙏
𝗙𝗼𝗿 𝗯𝗶𝗸𝗲:
✅ helmet
✅ chain oil
chain cleaner/degreaser
wheel pump
tool kit?
Reflector
Shin guard (it's painful when the pedal hits your shin, mine is frickin' swollen now 🤦)
bike rack/basket
chain and lock
light/s (This is my least priority since I would rather not ride anywhere when it's dark.)



𝗙𝗼𝗿 𝗽𝗲𝗿𝘀𝗼𝗻𝗮𝗹 𝘂𝘀𝗲 𝗮𝘀 𝗯𝗶𝗸𝗲𝗿:
These items are must-haves if the work area or office does not have a shower facility at all.
✅ liniment oil
✅ sunblock for face
sunblock/spray
hair dryer
hair freshener or dry shampoo
towelettes
sets of dri-fit clothes

And then you'd have to park your bike somewhere, having a bag with these items will add to the weight. 💔 You'd also have to bring your office attire, even shoes to change into! Unless you have any office locker or drawer, oh boy good luck.
On top of that, you should learn to use biker hand signals too.
Wow, how's your new normal huh? I will still never buy a car because it's a source of air pollution and cause of traffic. 😂 Will not use a scooter because I don't know how to use one and it also still adds to pollution. 😅
Maybe I will stay and work at home full time instead for the meantime... I won't be working outside if I need to go to any office for now. 🤔 I don't think I'm willing to spend more and exert myself too much.
How about you? What's your quarantine biking story?
XOXO,
@artgirl
---
---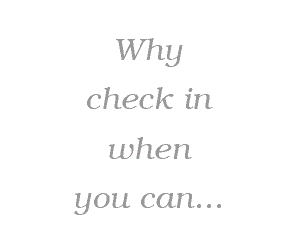 Read Philippine Condo Buying FAQs Here


Join us Today! Earn CASH (thru reward points): Answer Surveys, Polls, etc. | Create Quality Content and more!


Order One Opti Juice to help you fight illnesses!
Spam or irrelevant comments will be downvoted if not revised upon warning.

Written by @artgirl for Steemit.
© Art x Stephanie Rue
@artgirl is a freelance writer/artist, online seller and real estate agent. My Steemit posts may contain referral/affiliate/merchandise links.
Contact me for your art, Writing/Research & Metro Manila (NCR) property needs.

For business inquiries, you can chat me up on Steem.chat, Telegram or send me a Facebook message. Link in my bio.
---
Like it?
Upvote, Follow and Resteem/Share for appreciation.
♥ Thanks! ♥