The Premier COVID-19 Pandemic Investment: A Preselling Luxury and Wellness City Home in Southeast Asia
➡ 𝐖𝐡𝐲 𝐂𝐡𝐞𝐜𝐤 𝐈𝐧 𝐰𝐡𝐞𝐧 𝐲𝐨𝐮 𝐜𝐚𝐧 𝐌𝐎𝐕𝐄 𝐈𝐍?
Or why rent or spend money at luxury hotel rooms when you can have your own luxury Westin home? You can also invest to have future rental income too!


𝑇ℎ𝑒 𝑅𝑒𝑠𝑖𝑑𝑒𝑛𝑐𝑒𝑠 𝑎𝑡 𝑇ℎ𝑒 𝑊𝑒𝑠𝑡𝑖𝑛 𝑀𝑎𝑛𝑖𝑙𝑎 𝑆𝑜𝑛𝑎𝑡𝑎 𝑃𝑙𝑎𝑐𝑒 is very accessible to everything you need at the heart of the Ortigas Central Business District (CBD)
April 2020 photos 📸 credit: IG @ domesticgodessa
Don't wait for it to be sold out. Real estate value will always be low NOW no matter the situation. Pandemic or not, this is the best place to spend your days in. Why check in and rent when you can move in and have the finest times of your life very soon?
For online or offline property presentations, inquiries and the pleasure of ownership, feel free to reach out to me now.
📲 Sun/Viber/WeChat: +63932 1800 937
📱Globe/Telegram: +63917 768 8444
Facebook Page | Blog | Instagram
Some details are subject to change without prior notice.
---
---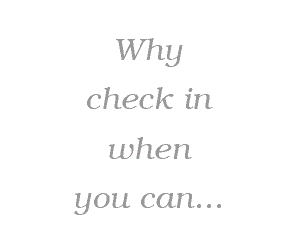 Read Philippine Condo Buying FAQs Here

Join us Today! Earn CASH (thru reward points): Answer Surveys, Polls, etc. | Create Quality Content and more!


Order One Opti Juice to help you fight illnesses!
Spam or irrelevant comments will be downvoted if not revised upon warning.

Written by @artgirl for Hive/Steemit.
© Art x Stephanie Rue
@artgirl is a freelance writer/artist, online seller and real estate agent. My Hive/Steemit posts may contain referral/affiliate/merchandise links.
Contact me for your art, Writing/Research & Metro Manila (NCR) property needs.

For business inquiries, you can chat me up on Steem.chat, Telegram or send me a Facebook message. Link in my bio.
---
Like it?
Upvote, Follow and Rehive/Resteem/Share for appreciation.
♥ Thanks! ♥