#worldsdailyfood | DESSERTS • 100519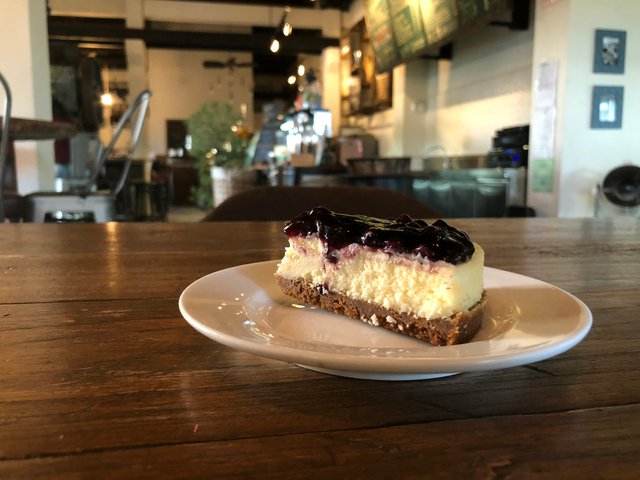 BLUEBERRY CHEESECAKE
---
Hello foodies! ♡
Here's my entry to @worldsdailyfood's photography contest. The theme is about salads and desserts. So, I'm posting this blueberry cheesecake from Rovinare by José Karlo's Coffee in Tacloban. This was captured using an iPhone 8 Plus.
This coffee shop is located at Brgy. 83 San Jose Paraiso, Tacloban City, Leyte. They are open from 1PM until 12MN.
I've been there once only so I can't tell you much about their other cakes, but the blueberry cheesecake that I tried was really good. I love the interior design of the place as well, it was very unique and creative.
How they came up with the name Rovinare is also interesting. Whoever is behind the conceptualization of this coffee shop is really brilliant.
---