Musician / Singer ( In the Making )
Hello Everyone!
It's been almost 3 months ago, when i decided to be a full time musician/singer. At first, this journey that i take is hard and i have a lot of insecurities in myself. I would say that i battled myself to feel good about how do i look, how to sang better (without out of tunes and staying on exact beat while playing guitar).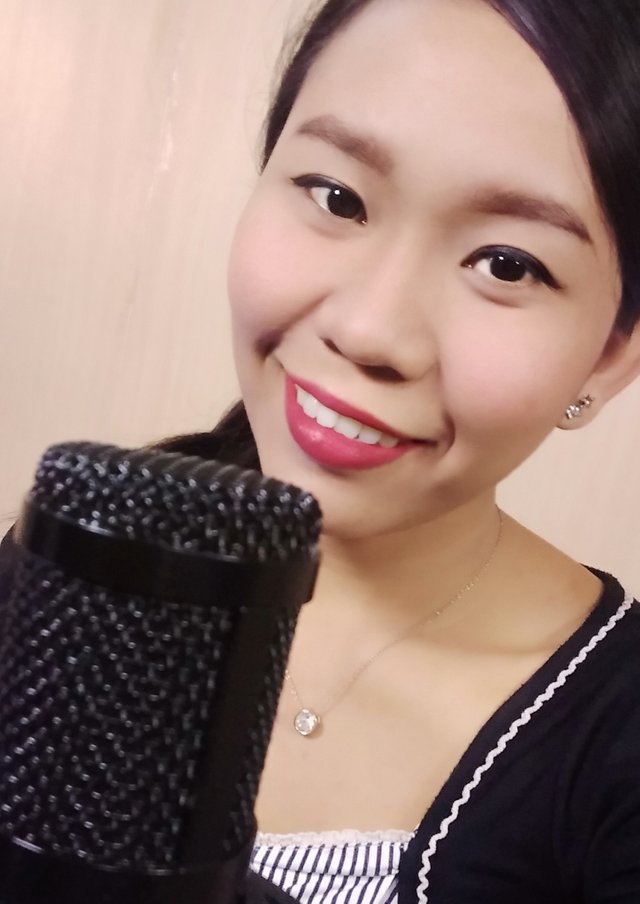 Singing had been a part of my life ever since i was a kid, but i do not pursue myself to be a Pro Singer. Why? 'cause i am afraid to be rejected and to the feeling of loosing. Yes, i am that kind of person and sometimes that feeling was still in me. If i could turned back the times that i would be able to push myself to dream bigger, maybe i have more accomplishment now. But i know that everything happens for a reason.
So now, as a part of my Musician / Singer in the Making, let me share some stuff that i have on my rehearsal right at my home.
---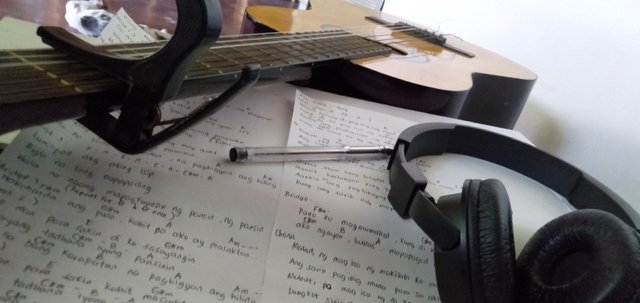 ---
You may see 2 songs written on a sheet of paper. I wrote all the lyrics on a sheet of paper, put the chords then i will try to sing and study the chords. If the song can really fit and blend with my voice, i will began to practice it more or less 2-3 days.
This 2 songs are all OPM (Original Pinoy Music). Filipinos are known to be a good singers and there are lots of artists that is very talented on writing their own songs. I wish i could be one of them someday. 😉
---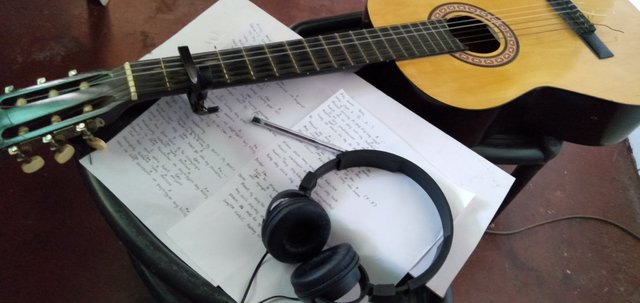 ---
My guitar string has been cut off so i have to use my other guitar. This is different because it is a classical guiatar. The sound, the strings and neck are thicker that the usual guitar that i used. A bit harder on my fingers but it sounded more boosted.
Maybe this coming week i will be able have another song cover. I hope to see all guys around. Thanks for your time om reading my simple thoughts this afternoon ( a very hot afternoon here in the Philippines )
Thank you so much and Godbless everyone!
Follow Me On👇