Insulated from Feeling the Consequences of Our Actions
The appearance of order and "good" that we perceive in how our life or society functions can keep us from seeing the reality before us that is pretty chaotic and "evil". We believe things to be one way, when they are not. As long as appearances are held up rather than looking deeper to the core substance of reality they live in, most people will remain trapped in illusions.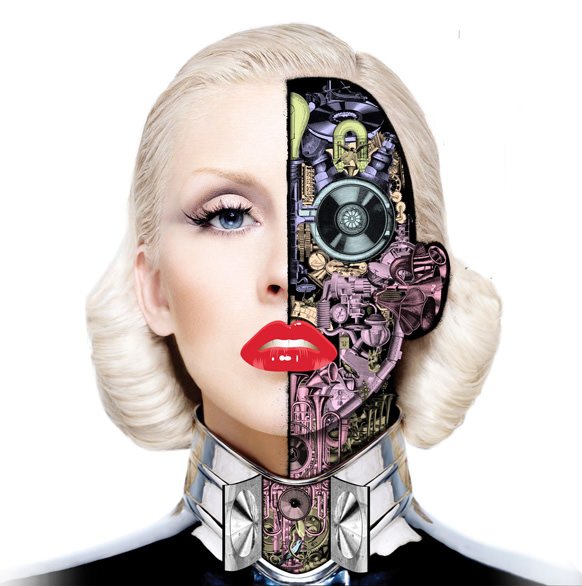 Source
We are focused on external appearances, "beauty", fashion, hairstyles, makeup, jewelry, shoes, clothing, cars, and other possessions to enhance our image, appearance and perception by others. That's individually by our own doing. Collectively in society, we have appearances and illusions of "good" and "order" that prevent us from seeing the condition of our reality as it is.

Source, Source
Chaos teaches. By facing the negative or the problem, we can deal with it. Ignoring issues or being blind to them doesn't empower us to act and progress forward.
Living in insulated bubbles of perception -- from immersion in appearances rather than substance -- doesn't help. We don't see or feel the consequences to our actions as a society. It can take time before the causal forces reverberate back to us. Chemical toxic poisoning, fraudulent wars, false economic practices, and more, don't necessarily have immediate consequences for us to see or feel the effects of.
Gradualism and incrementalism of masking the corrupt condition while slowly appearing to progress towards "good" is counterproductive. Eventually, the weight of the ignored and undealt-with corruption, will crash. We need to face reality and reveal what is hiding behind the veiled appearances.
We need to see the corruption, the decay, to feel the negative, wrong, immorality and evil in our lives and the world, if we are to be motivated into doing something about it. But as long as we keep living in superficiality, in appearances that mask the substance of reality we live in, then we won't be heading in a really clear-headed direction.
Source
Most people think things are "good" and getting "better", because that is the appearance they see around them. Some thing are indeed, but others things aren't. This done through the appearance of images and false reality they get inculcated with through the tel-lie-vision news; the fable of government "greater goodness"; the society that projects this imagery and illusion. But most people don't look deeper down to the core substance to figure out what is really going on in our lives and what we support or participate in creating in the world.
There is the appearance of a "win" and "victory" about how life is going. This makes us complacent and comfortable about the way things are and less willing or able to perceive the negatives that are still present.
The appearance of "order" and "progress" towards greater "good" in society is perceived, meanwhile we continue to allow the disorder, chaos and "evil" to exist and perpetuate. We are blinded by appearances that prevent a clear view of the overall condition.
Source
The system -- and those who benefit from it at the expense of others -- must maintain appearances. We are deceived into accepting its necessity and march towards the imagery of "progress" and "greatness" for humanity. Keep up appearances, keep people thinking things are getting fixed, progressively, gradually, incrementally, and it prolongs the exploitation, suffering or corruption being perpetuated.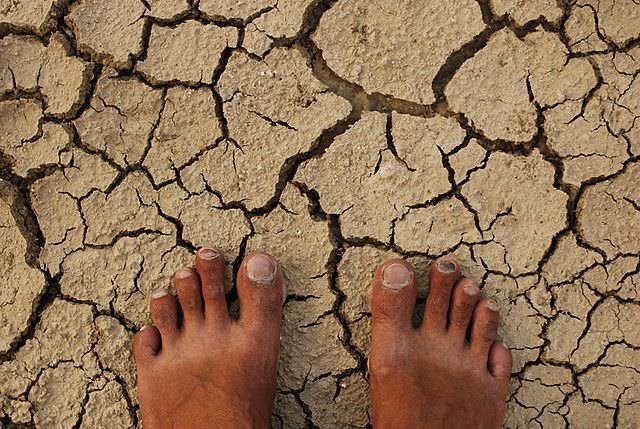 Source
We think we are seeing a pretty nicely paved road, but there are many cracks we aren't seeing. If you let too many of the cracks show, then people become disillusioned in the system and see it more honestly in it's totality.
The system is part of our foundation of reality, our system of life, and cracks show weakness and disintegrity in that foundation and worldview. We lose our solid integrated worldview. We lose faith. We lose trust. We lose hope. Even when things are bad, if you can keep up a mask of appearances and convince people to believe in it, to have faith, trust and hope, they will buy into it, allow it to continue and even fight to defend it's falsity.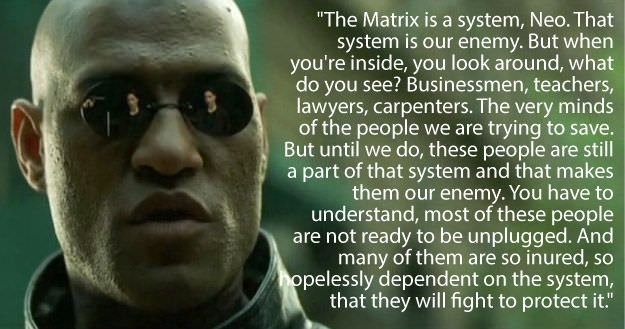 Source
We are in geographic zones of comfort, blinded by the appearances of all the wondrous things like entertainment that keep us distracted. At this point of where we are as a species, we need to feel the chaos. This seems to be required for us to feel and perceive the crap we have created and continue to create. If we wait too long to feel what we are doing, it might be at a point where the popping bubble is too huge for many of us to survive it's explosive force. Rather than a small crash from a small elevated bubble, we will have a big crash from a huge bubble that has us floating high in the clouds of illusion, making us hit the ground of reality hard and with more suffering.
The substance of our way of living is not being honestly looked at. The substance of reality needs to be grasped in order to get out of the illusion of blindly accepting, trusting, hoping and having faith that these illusory appearances are actually working for us. Knowledge is empowerment. We have to face the chaos and negative, and learn from our mistakes. Truth can hurt, it can burn, like an acid eating away at the falsity, or a fire burning away impurities. But that is what it sometimes takes to clean up the growing infection.
---
Thank you for your time and attention. Peace.
---
If you appreciate and value the content, please consider: Upvoting, Sharing or Reblogging below.


me for more content to come!
---
My goal is to share knowledge, truth and moral understanding in order to help change the world for the better. If you appreciate and value what I do, please consider supporting me as a Steem Witness by voting for me at the bottom of the Witness page.