--- Abusive Steemians Called Out - gray00 & vladivostok ----
Twas just the other day and while doing my usual friendly daily boxing match with @r0nd0n all around MSP Waves chat spaces, we were called upon by @globocop to spar on the air about guns, yay!!! This was the usual fun fair spectacular and much fun was had by all involved on the show.
After the bright lights of the show dimmed and I was preparing to sign of so I could get ready to go to a medical examination, I get a message from Graylan (@gray00) in the chatspace asking me to head into the General Voice chat on the PAL server so we could talk. I say "I don't have much time, but I will chat for as long as I can", Vlad (@vladivostok) also jumps in the room but does not speak throughout this entire experience… strange, but ok.
History time, Graylan and I have had numerous chats in the past, sometimes about considerably serious issues in life right through to light hearted banter and everything in between, I most certainly considered him a friend. (Much the same could be said about Vlad.)
Anyway, we get through the pleasantries and quickly shift into what's been happening, I tell Graylan that im still having health issues and struggling with battling the insurer (I have written many articles on the matter), and that its been getting worse of late, no income, being treated poorly, depression, anxiety, etc. all of which is impacting my posting frequency, but im still fighting the good fight and doing what i can😊. Graylan responds with a need for working out the system and finding loopholes to get a leg up… all good so far…
---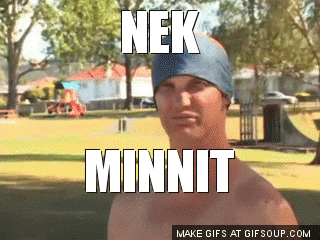 Nek Minnit
---
Graylan starts talking about "steemit being dead" and how Smoke.io and DTube is the place to be to make money etc. then showers me with compliments and how it would be great to "have someone like me on the platform". Well colour me flattered, but I respond with my usual, "it aint about the money for me its about the social interaction… interacting with like minded people, making friends, discussing interesting topics, etc.".
Besides that Dtube has never really worked for me, again referring to a number of articles I have written on the subject. Graylan asks me about how I log in etc. and starts (what seems to be) trouble shooting with me, im thinking "coolies maybe it will work if I listen to him and do what he tells me".
After some back and forth about my account, some details and how im using it, Graylan starts telling me that there is a $10 subscription fee per month to use the service hes signing me up for…. Im like "woah mate, im not down with any subscription fees, im a small account and don't post that many videos in the first place AND like I said im not interacting as much because of my health issues, no income, etc. so I wouldn't use it much, if at all".
But Graylan tells me that Vlad has already paid the first month for me to use it and its not a problem. I reiterate my previous statement indicating im not interested in using any paid services. I tell him im willing to check it out and help out where I can, time wise and promoting it if its good etc. The long and short is its, "thanks, but no thanks" and I have a medical appointment to get to now (which im now late for). Post event im in lots of pain and smashing meds so im pretty doped out for a couple of days.
Moving forward, I get a "merry xmas" DM from Graylan as well as a request for my email to complete the account set up and what have you… and well…. You can read the discourse for yourself…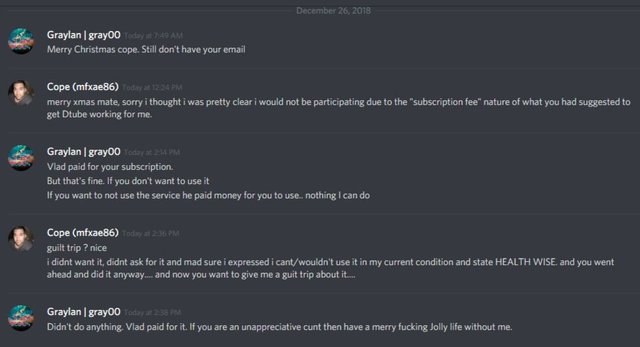 So after being open, honest and polite about the situation and clearly some kind of misunderstanding on his end, im am met with a guilt trip , name calling and dummy spit that one would expect from a child…. Well, a child with a filthy mouth, lol. Oh and just to try to super hurt my feelings Graylan decided I should also be muted… (update: and then kicked off of Vlads server…). All this for what ? coz Gray and Vlad tried to strong arm me into using their payed subscription services and I said "no thanks"… then reiterated "no" when pressured again...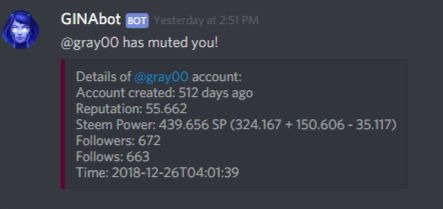 So lets get down to brass taxes here:
Graylan asks for a chat under false pretenses.
Vlad watches/listens silently
Graylan Segue's onto the topic DTube for a sales pitch.
Tries to sneakily force me into a financial investment.
When I say "No thanks, cant afford it and wouldn't use it" CONVENIENTLY vlad is still silently there to "pay the day"… I mean "save the day" to get a commitment.
After saying "no" multiple times Graylan follows up after a cool down period.
Reiterating the "no" there is a guilt trip, name calling and dummy spit.
Additionally it appears I have also been "kicked out" of Vlads server for resisting the abuse of their behaviors combined.
Is this sounding a little premeditated to you? With particular intention ? cos it is to me....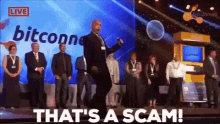 Bitconnect
Lets be clear here, this is straight up psychological and emotional manipulation, it is in no way acceptable behavior in my humble psychologically trained opinion. There are a number of references I could make to particular traits, but hey the DSM aint that hard to find so you can look up what this kind of behavior constitutes... so, i will leave that up to you, but let me give you a hint... it aint good ;)
I think now would be a good time to discuss consent as its clearly an issue which has played a part in this lovely adventure. I like to use the data within the video below as it is relatively simple to understand and is a clear expression of consent in general, well beyond the context expressed in the video... so please pay attention Graylan & Vlad, this jam is dedicated to both of you.
Consent
Now Graylan (@gray00) regarding what you said to me in the DM, heres the thing…. Im Australian and here in STRAYA, the land down unda, where beers flow and men chunder, where you "slip, slop, slap" (unless your norm) then get on ya bike have have a dig, and chuck on ya cork hat, ya wife basha, budgie smugglers and stubbies, not forgettin ya thongs coz it's a cracka out there, and youd be pissed as a cut snake if ya had a blow out on ya trudge to the servo for a packa winnies and a gaytime, but it's a rippa, its "you beaut" and true blue, coz ya can swing by the bottle'o so you can crack a longy of VB on ya walkabout back home, but watch for them bloody galahs and them flaming mongrels, cos the drongos will take ya for all that ya got, so tell em "hoo roo", but most importantly throw another shrimp on the barbie and have a fair suck of the sav, dodge them dingo babies, and just remember... you cant spank the monkey till the roo jumps the fence…
With all that being said, you now clearly understand that fundamental principal of what it means to be STRAYAN, so you may be able comprehend the spirit of this meme…
STRAYANS...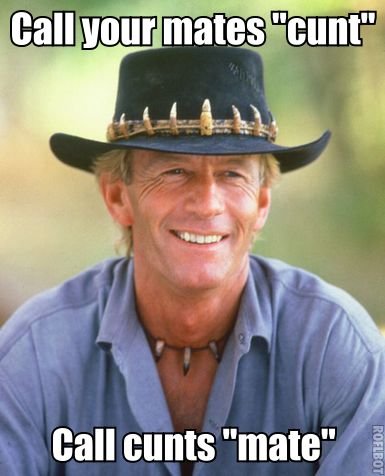 Mate
So you can call me whatever you want to in your little dummy spit tantrum coz you didn't get you way and "close the sale", this is a reflection on who YOU are as an individual and your actions speak louder than any words I could put together regarding the matter… but don't get all sooky coz I called ya on it MATE 😉
Also, dont quit ya day job, Bahahahahahahahaha!!!!!
But if you feel like chatting about this further let me know, im a lovable chap, im a decent bloke, so im more than happy to set up a "pirate chat" so you can have your say on the matter, maybe you would prefer to General Voice chat again since it where it all started... but keep yo head in the game playa coz.... you dun really think you can step up.... do you ?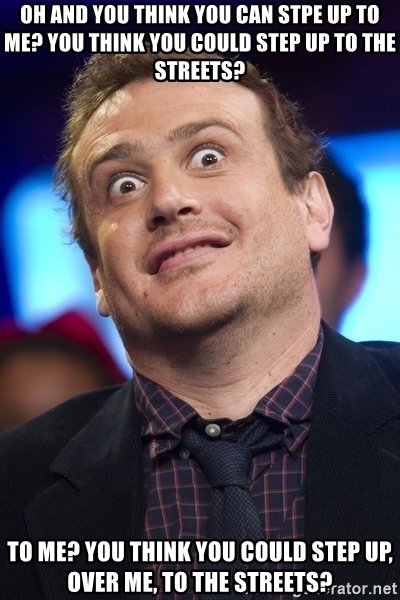 Marshall
Oh yeah i went there..... i Marshall'd yo ass big time !!! LOL. Best get some Aloe coz you just got buuuuuuuurrrrrrned !!!! lol
---
Conclusion
---
Ok we have all had a fun time here today, we laughed we cried, some of us may have even died a little inside, lol. But its time to get serious on the subject at hand. A while ago I wrote an article on Detaching From Toxicity and I think it is quite relevant in this situation moving forward. We as individuals get to choose what kind of behavior we allow AND the people we allow into our lives. Its up to us to draw the lines in the sand on what is acceptable and how much we are willing to tolerate.
The kinds of behavior outlined are deplorable and fall directly into this category of toxicity as far as im concerned, as such I will most certainly be separating myself from these people as I don't think taking advantage of a friendship, manipulating people psychologically and emotionally, preying on peoples kindness and weak moments , all for monetary gain…. are traits and qualities i want in people i choose to surround myself with.
Now i understand that this may be seen as a small discretion, but the volatility expressed from simply saying "no thanks" is a glimpse of what is to come. YOU choose how you allow yourself to be treated and i REFUSE to be treated this way and have no problem expressing that PLUS exposing the behavior associated with the interactions. So... take this with a grain of salt, but know this... you have been warned.
When interacting with people who do not respect you, your autonomy, your wishes and YOUR RIGHT TO SAY NO... you have to ask yourself a question...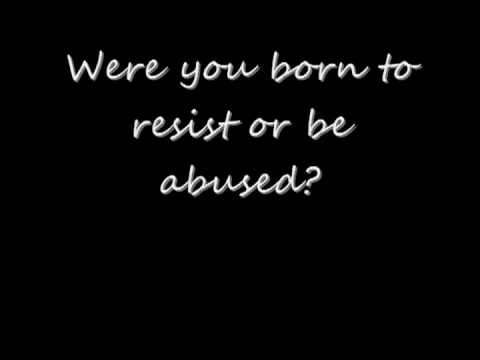 Foo Fighters
Dont let others get the best of you, dont fall for their bullshit games and manipulations, and if you do get caught up in it dont be afraid to hit the EJECT button on the friendship at any point in time.... they just aren't worth it.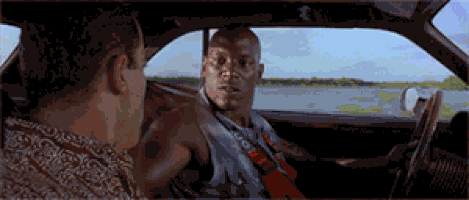 Ejecto Seato Cuz!!!