Individualism vs. Collectivism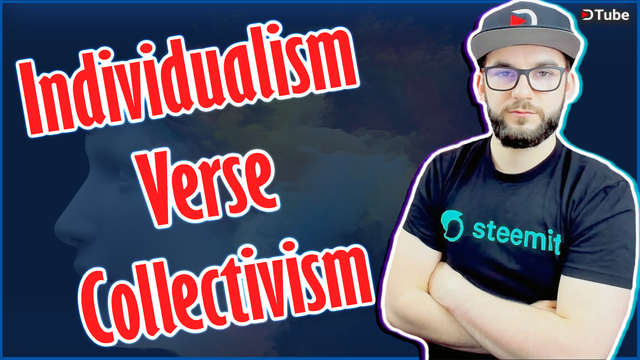 ---
In this video I talk about where we seem to be at now in regards to individualism and collectivism and where I genuinely believe we should be taking it. It feels that the collectivism attitude has begun to overpower the individualism attitude whereas I believe we need more balance if not more individualism as that is what makes us unique and self-reflection, introspection, and self awareness are key to psychoanalysis and achieving self-actualization via self-fulfillment.
YouTube alt link:


Feel free to donate to me to help keep me going

ETH: 0x3fcb3018cbd53e0a6c93048eb5c7199487d7b7fe
paypal.me/scottcbusiness
Social Media And Contact Info

🙌 You can also follow me on:
Twitter - https://twitter.com/Scottcbusiness
Facebook - https://www.facebook.com/ScottCBusiness
Instagram - https://www.instagram.com/scottcbusiness
LinkedIn - https://www.linkedin.com/in/scottcbusiness
Steemit - https://steemit.com/@scottcbusiness
Minds - https://www.minds.com/scottcbusiness
SOLA - https://sola.ai/scottcbusiness
Whaleshares - https://whaleshares.io/@scottcbusiness
Sapien - https://beta.sapien.network/u/scott-cunningham/EFu6K8vTpdY4EXL4y
Discord - ScottCBusiness#5242
Lit - @scottcbusiness
EasyDex helps spread awareness for me and is an occasional sponsor of mine and an awesome decentralized trading exchange solution. They're doing some great work.

---
▶️ DTube
▶️ IPFS