Philosophy Is The Missing Link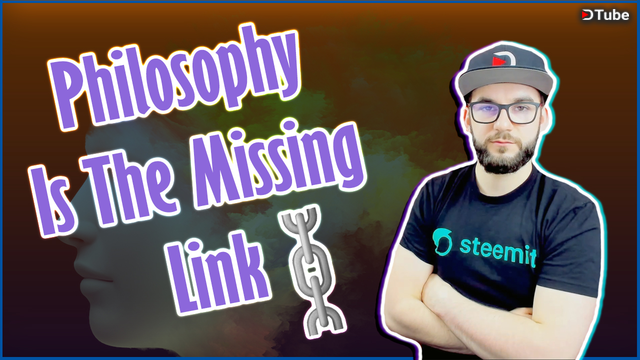 ---
Philosophy is what made learning fun for me and I believe its lack of presence is why education usually isn't. It also details what logic is and how we can have rational discussion.
Around 6:30 I said something confusing with too many negations so I'll write out what I meant. Understanding philosophy ensures that we can have rational discussion and not nonsensical conversations and debates as well as have deep and meaningful exchanges that aren't just mindless conversations about the weather.
Let's dive in shall we?
Youtube alt link:


Feel free to donate to me to help keep me going

ETH: 0x3fcb3018cbd53e0a6c93048eb5c7199487d7b7fe
paypal.me/scottcbusiness
Social Media And Contact Info

🙌 You can also follow me on:
Twitter - https://twitter.com/Scottcbusiness
Facebook - https://www.facebook.com/ScottCBusiness
Instagram - https://www.instagram.com/scottcbusiness
LinkedIn - https://ca.linkedin.com/in//scottcbusiness
Steemit - https://steemit.com/@scottcbusiness
Minds - https://www.minds.com/scottcbusiness
Discord - ScottCBusiness#5242
EasyDex helps spread awareness for and is an occasional sponsor of mine and an awesome decentralized trading exchange solution. They're doing some great work.
Witnessing On $STEEM
If you believe in me as a witness kindly vote for me by going to https://steemit.com/~witnesses and voting for me at the bottom by typing in my username 'scottcbusiness' or click on the link below



Click the above text to vote for me!


---
▶️ DTube
▶️ IPFS