Out of the blue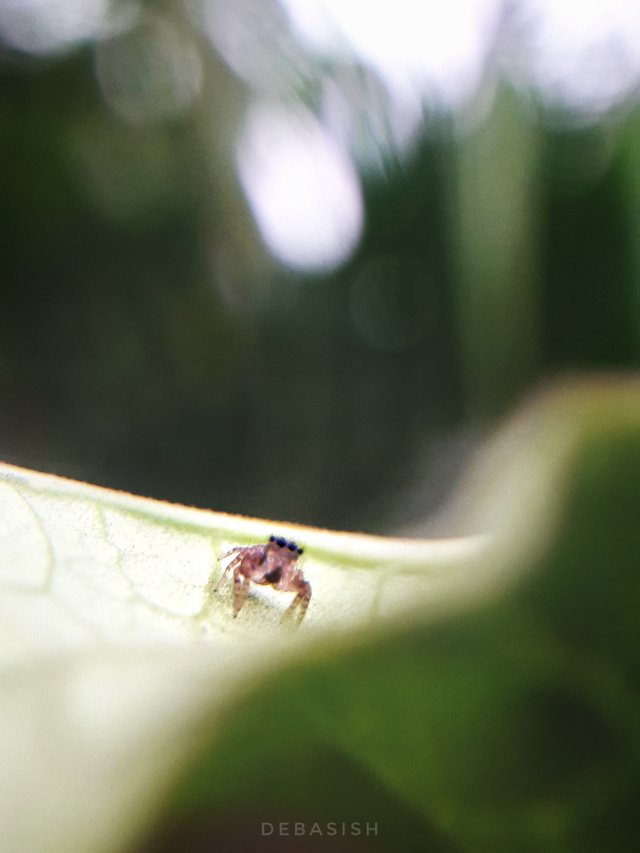 Imagine walking by the hedges of your area and finding a cute little jumping spider hopping vine to vine , how would you react? Some freak out and some don't care.But for a photographer it happens once in a blue moon.
So, the previous week this little creature appeared out of the blue and I shouted literally calling my neighbour out to get her camera out and the result you already saw.It was a new born and couldn't calm itself easily and thus jumped helter skelter.
Though the photograph lacks sharpness still I managed to get most of the details right in post-processing .
Let me know in the comments what you feel about the image.
Until then keep steeming keep chilling!