Peek-a-boo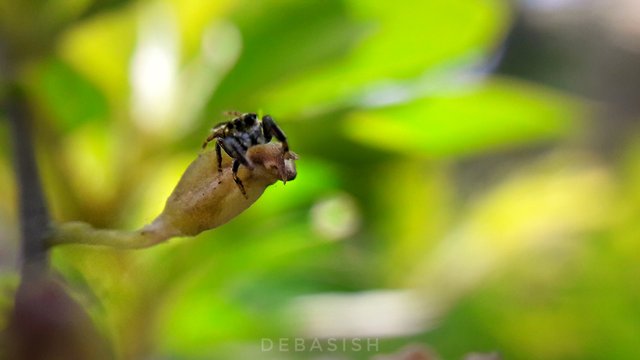 Looking through every branch here and there in the scorching sun a macro photographer looks for a subject and ends up finding nothing.But that doesnot stop him there his passions fuels his desire.He yet goes on looking on and boo there its a sweet little spider moving its head to you.
This is the picture I shot a month ago when I was amped on photographing something .Truth be said I never really thought I would find this that day but I kept working and it showed up out of nowhere.
Let me know in the comments what you felt about the image.
Until then keep steeming keep chilling!