The Coolest Castle.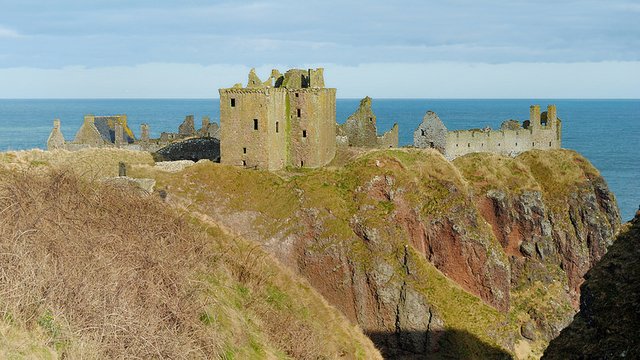 I've been out and about recently so not partcualrly active on Steemit.
I went on a trip to Aberdeen. Was going to a concert rather than being there for photography.
So that meant taking my least important camera/lens.
I didn't want to leave expensive stuff in a hotel room fo obvious reasons.
Which meant the wrong lens camera combination.
On the way there was time for a stopover at Dunnottar Castle.
I've been here before as a location for a photoshoot in 2006.
I have never actually been inside.
The timing wasn't quite right, the sun was getting low and the light was becoming golden but wasn't quite there yet.
Not yet golden hour.
This is such a cool place to visit, it feels special.