Photo Fun Contest - Week 12 – "Funky Hair and Painted Faces"
I can't believe we are already into Week 12 of these contests and still going strong! With 11 successful weeks and contests behind us, I think we are all ready to move onto the next fun challenge. So invite your friends and spread the word and let's make this the one with the largest amount of entries yet!

This week's theme is called "Funky Hair and Painted Faces"

I believe this title speaks for itself. We have all been to Halloween Parties, Costume Parties, Carnival or other Parades or seen that person with an unusual hairstyle walk down the road. So this should not be too difficult for anyone, and if you don't have any photos, why not do a quick makeover on your best friend and see how creative you can be!

Here are some images to stir up some inspiration and creativity!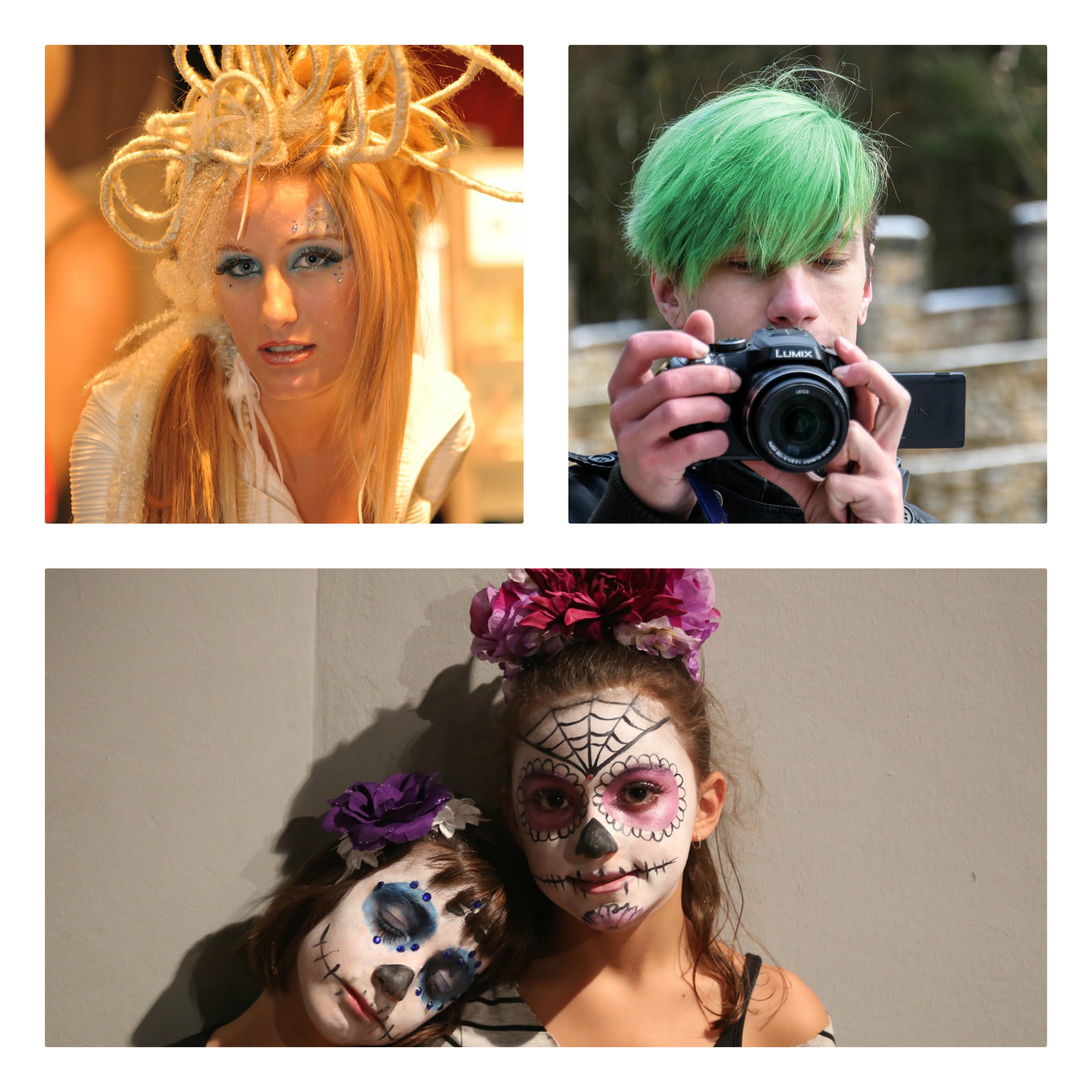 (images from Pixabay)
---
This is your contest, so as always you decide how you would like to interpret this title
Let's see how creative we can be!
---
Please remember the photo must be your own, otherwise, you will be disqualified
---
How to participate:
Multiple entries per person are allowed
The photo must be your own
Use #funkycontest as a tag
Please stick to the subject matter
Attach a copy of the post in the comments of this post
In your post title please mention the theme of the week
Please upvote this post in order to partake in the competition.
---
The Prizes
There is 5steem in prize money to be won
The overall winner will get 1 Steem
The balance will be distributed evenly
Prizes will be distributed after the 7 day period.
---
The Rules of the Contest


And please don't forget to upvote and resteem (optional) this post.
---
Read the biographies of all our wonderful photographers on Steemit @positivexposure, and if you would like to see yourself "In the Spotlight" for one week please contact me on @positivexposure or leave a comment below.
---
Please join us in uplifting and supporting the photography community by
Following our curation trail @positivexposure at steemauto.com
---

---
If you enjoy photography please join our Discord Channel here:

---


Animated Banner Created By @zord189