My Never Ending Journey Across The World - Episode 5: Southern Vietnam
Welcome back to another installment of my never ending journey across the world.
The previous episode can be found here. It was my first day in Vietnam and I had an interesting run in with a local scooter driver and went to visit The War Remnants Museum. Today I'll be revisiting my following time spent in HCMC(Ho Chi Minh City).
---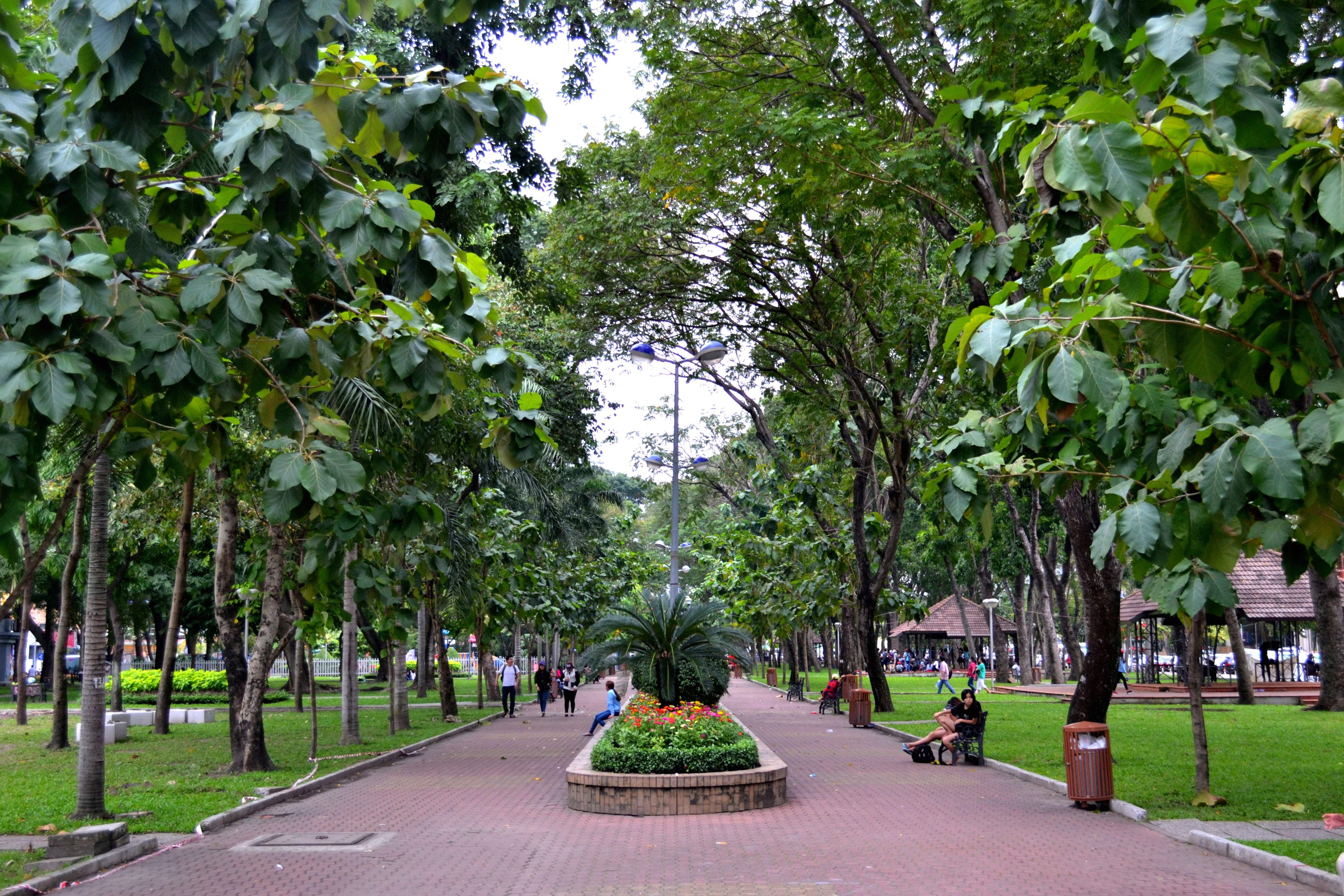 It was a day like any other day and after having breakfast I gathered my things and went outside to start yet another adventure. It had been a couple days since my run in with Dao so I felt less paranoid about coming out of the alleyway to find him waiting for me on his scooter, notebook in hand. It was hot. Like, really hot. I had only just left and the sweat was already creating a massive stain on my back in a perfect outline of my backpack. I made it to the big tourist market to seek refuge from the midday sun beating down on my head. I shopped around for some sandals, shirts, and a couple souvenirs for family members and upon leaving I decided I would hire someone to drive me around on a motorbike to see some pagodas, temples, Chinatown, and the Independence Palace.
I only had to walk a couple blocks from the market until I was approached by this man, Vinh, I think, who propositioned me a 'very good deal'. I agreed and off we went to the very first pagoda.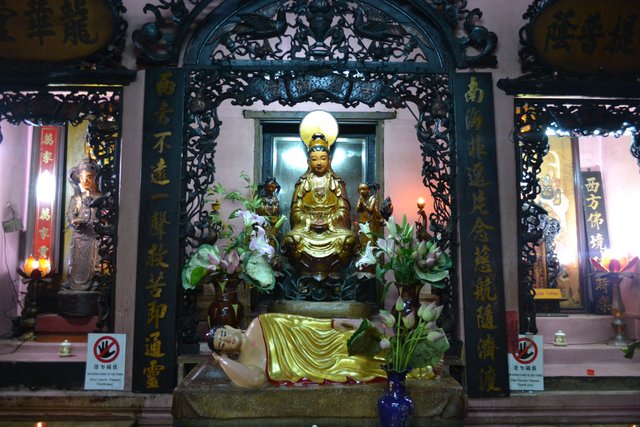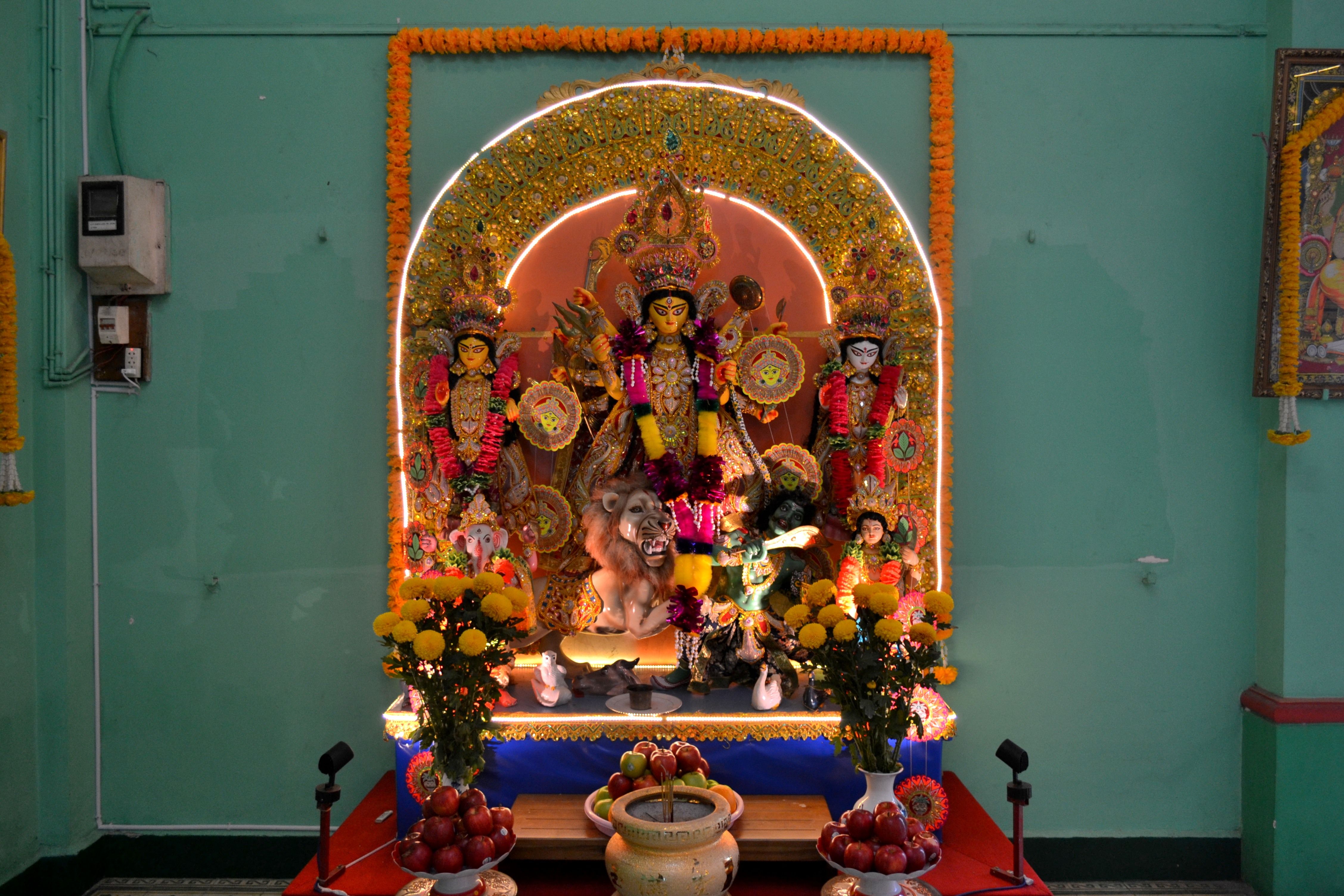 It was a very small and empty pagoda, but Vinh claimed it was one of the oldest in HCMC. As my tour guide for the day I had no reason not to believe him and besides he had lived here his whole life.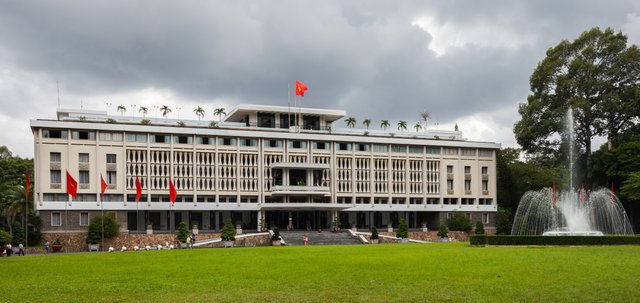 The next stop is the Independence Palace. He dropped me off at the entrance and as I hopped off the bike I hear a voice behind me.
"Hey. Are you alone?"
"Yah, I was just planning to check this place out."
"Would you want to join me for a tour? I have no one to go with and I don't want to go in alone."
"Sure! I was kind of considering not going in by myself."
"My name's Alicia."
"My name's Brady. Nice to meet you."
She was an Australian traveling and working in Vietnam as a teacher. She had only been in HCMC for a day or two and was a bit late in booking a bike tour of the city with her friends from the hostel, so she was forced to go sightseeing by herself.
The Independence Palace was the former house of South Vietnam's then-president Nguyen Van Thieu. It is an extremely extravagant building with too many overly decorated rooms from the 70's on two main floors, a special comms room, bunker, and a network of secret tunnels to escape through in the basement, and a fricken ballroom on the roof! So now you see what I mean by extravagant. It had it all. Pretty sure there were some tanks in the backyard. Maybe a helicopter, too.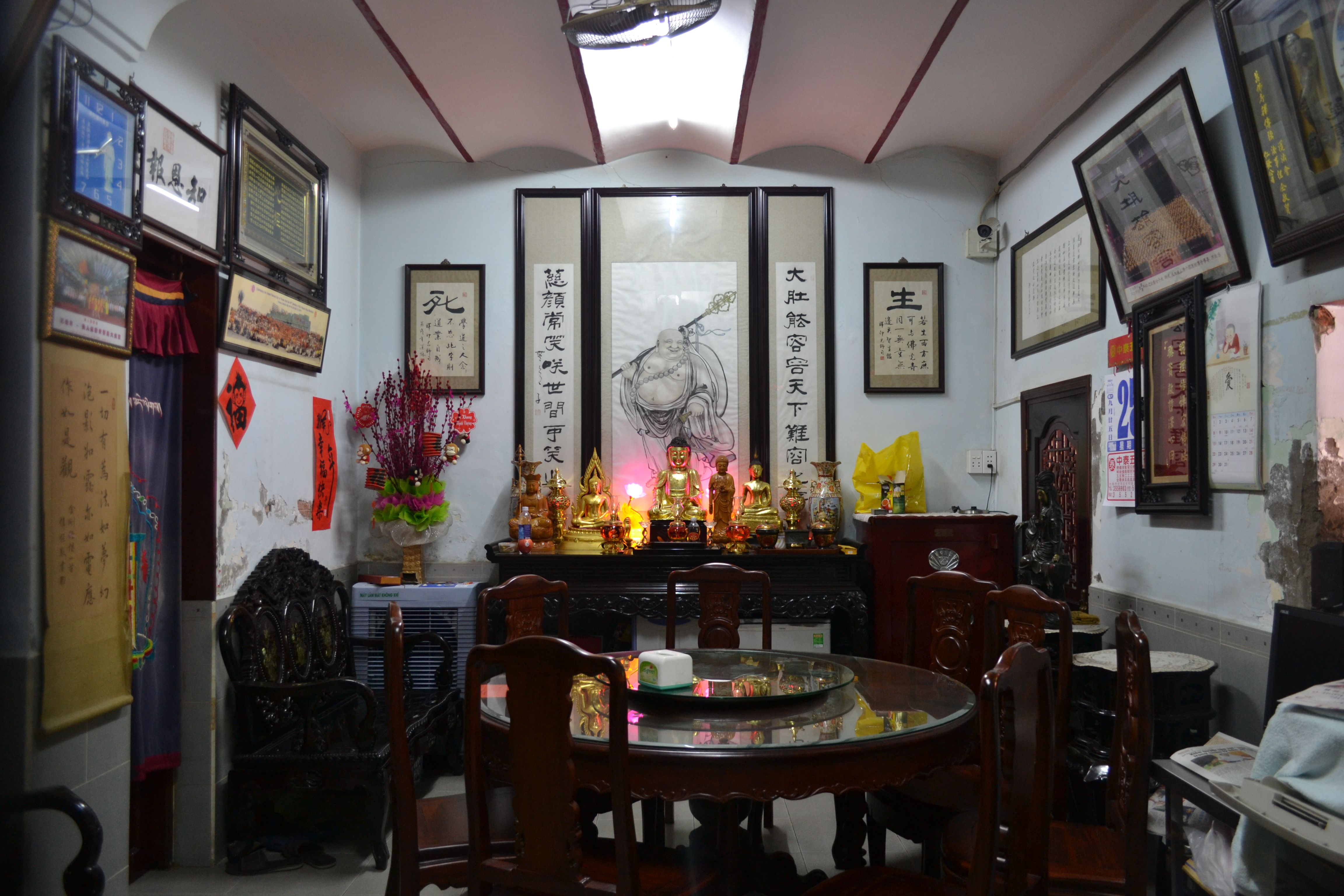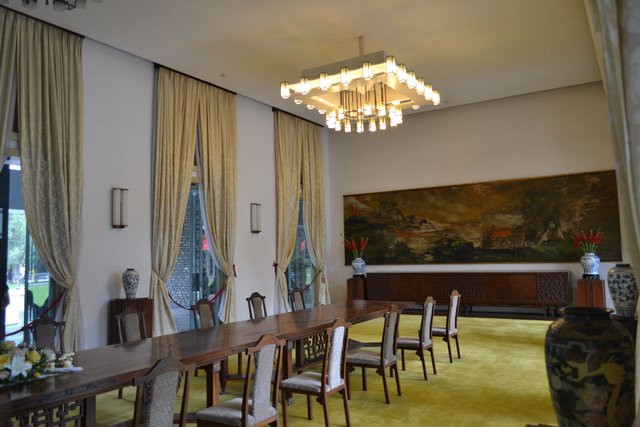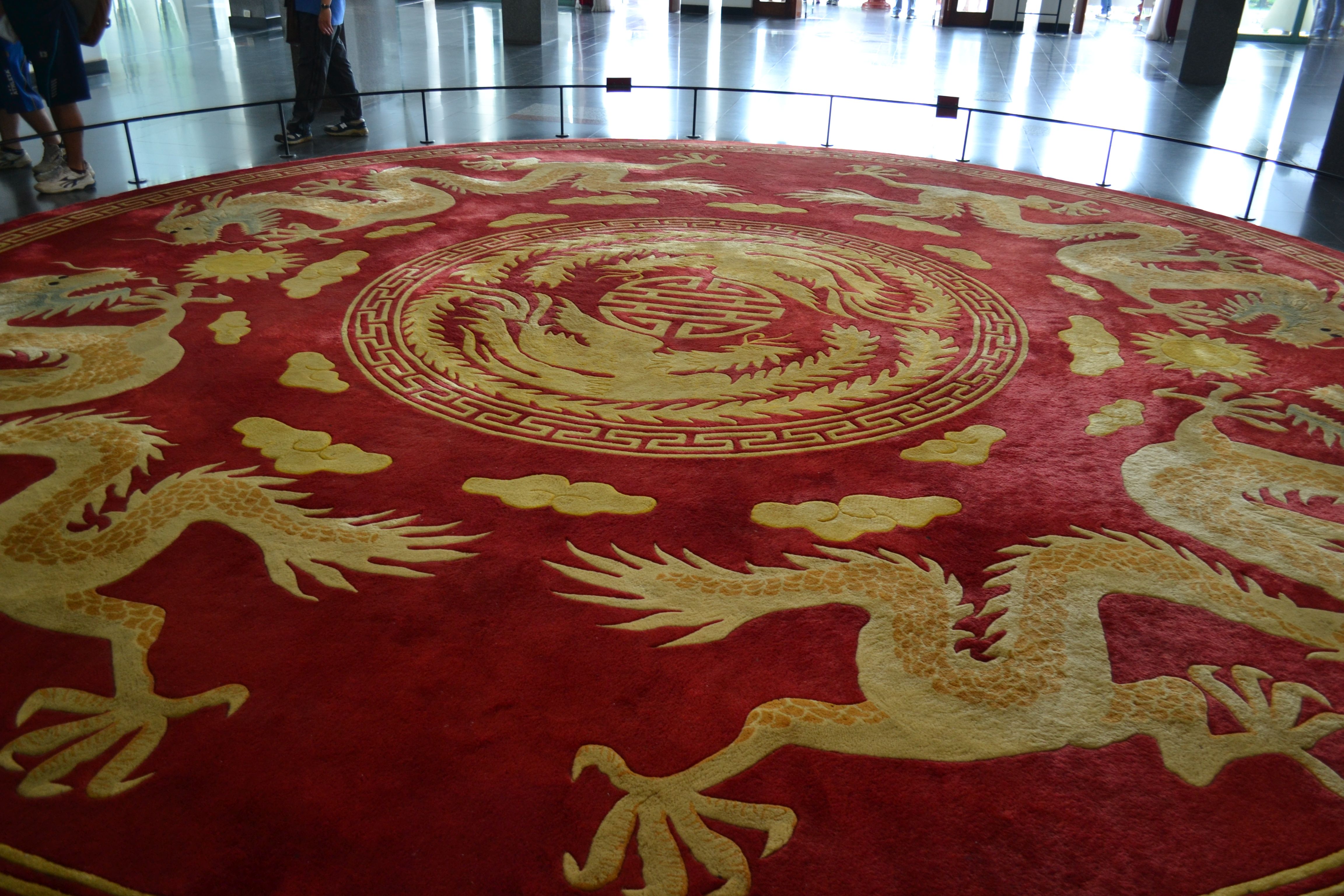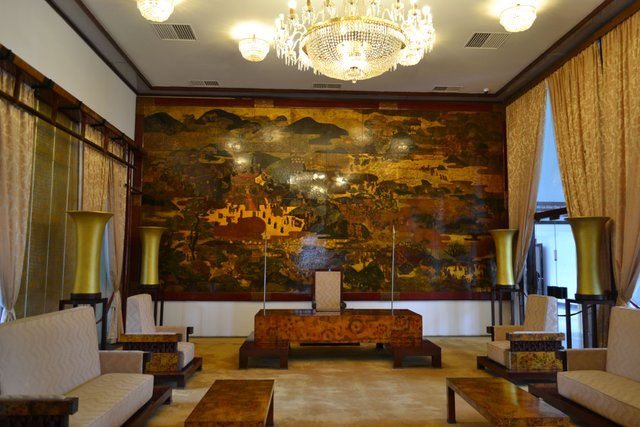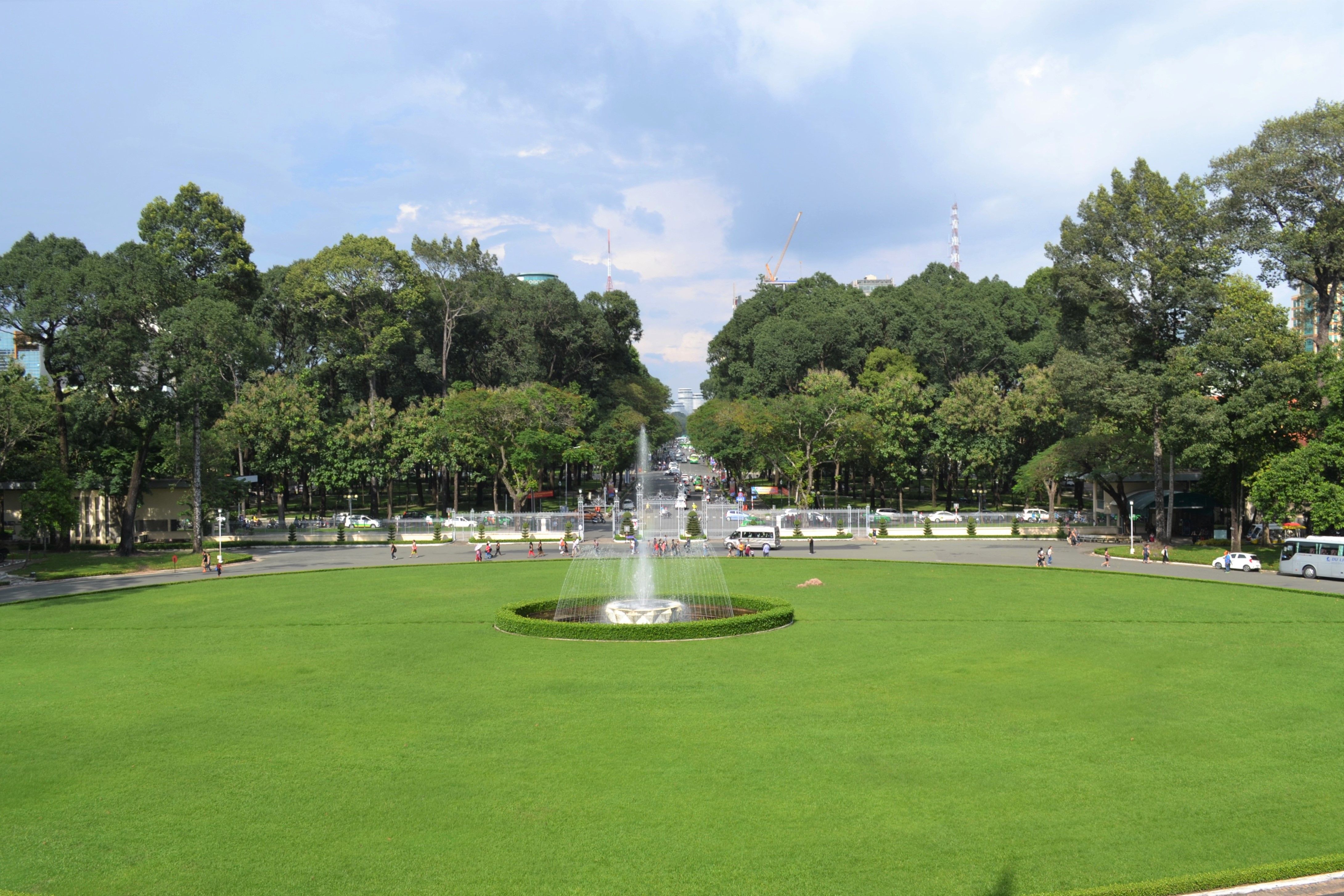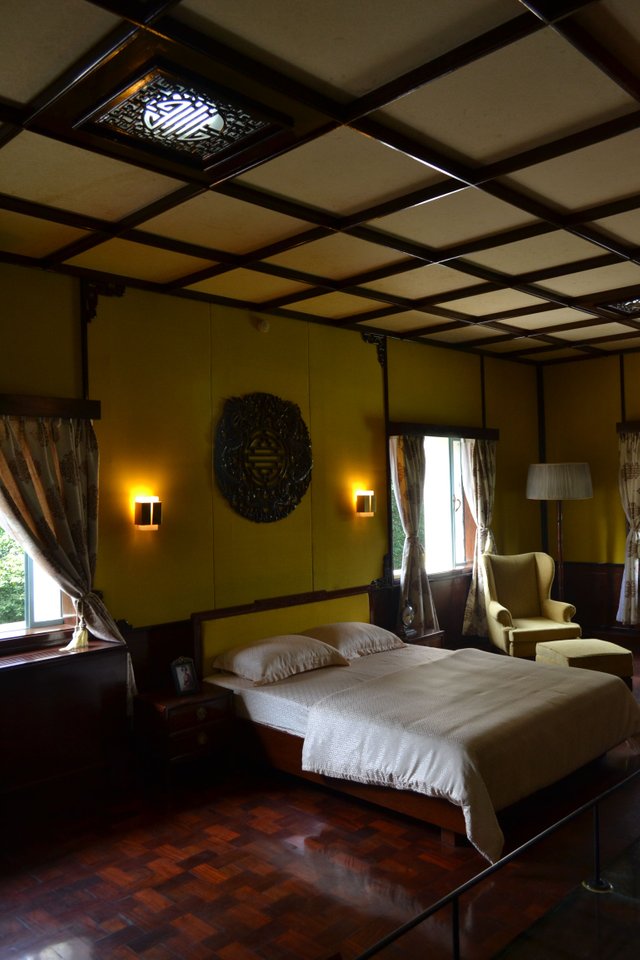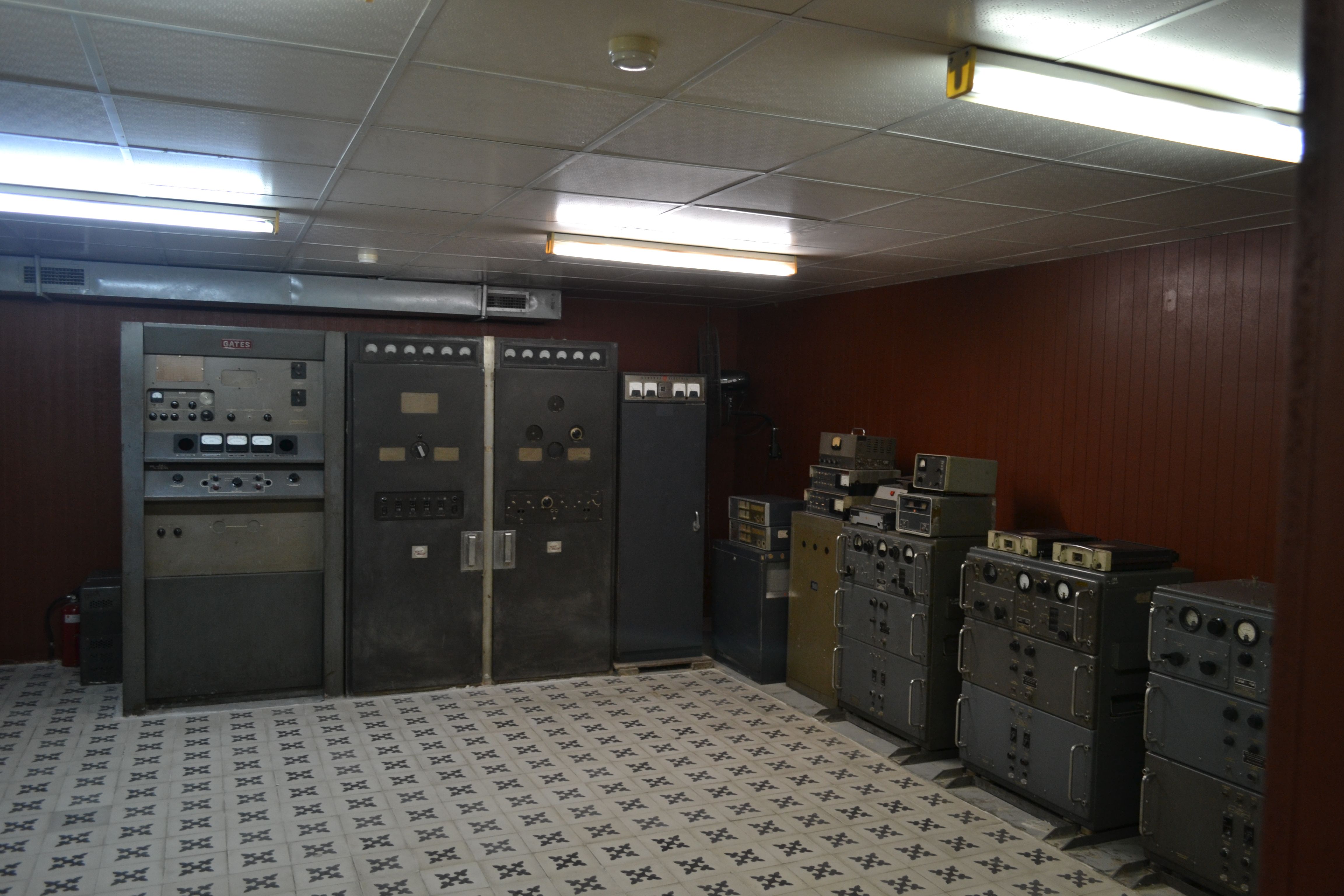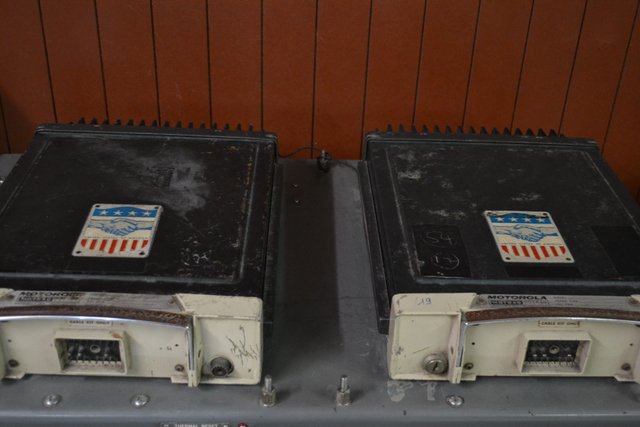 After leaving Alicia and I exchanged Facebook details, made some tentative plans for later in the week, and said goodbye. Vinh was waiting patiently for me outside the gates sitting on those typical Vietnamese red plastic chairs, bowl of noodles in hand, and a big smile on his face. We both mount the scooter and it's off to another string of temples in the area, then off to Chinatown to see, you guessed it, even more temples.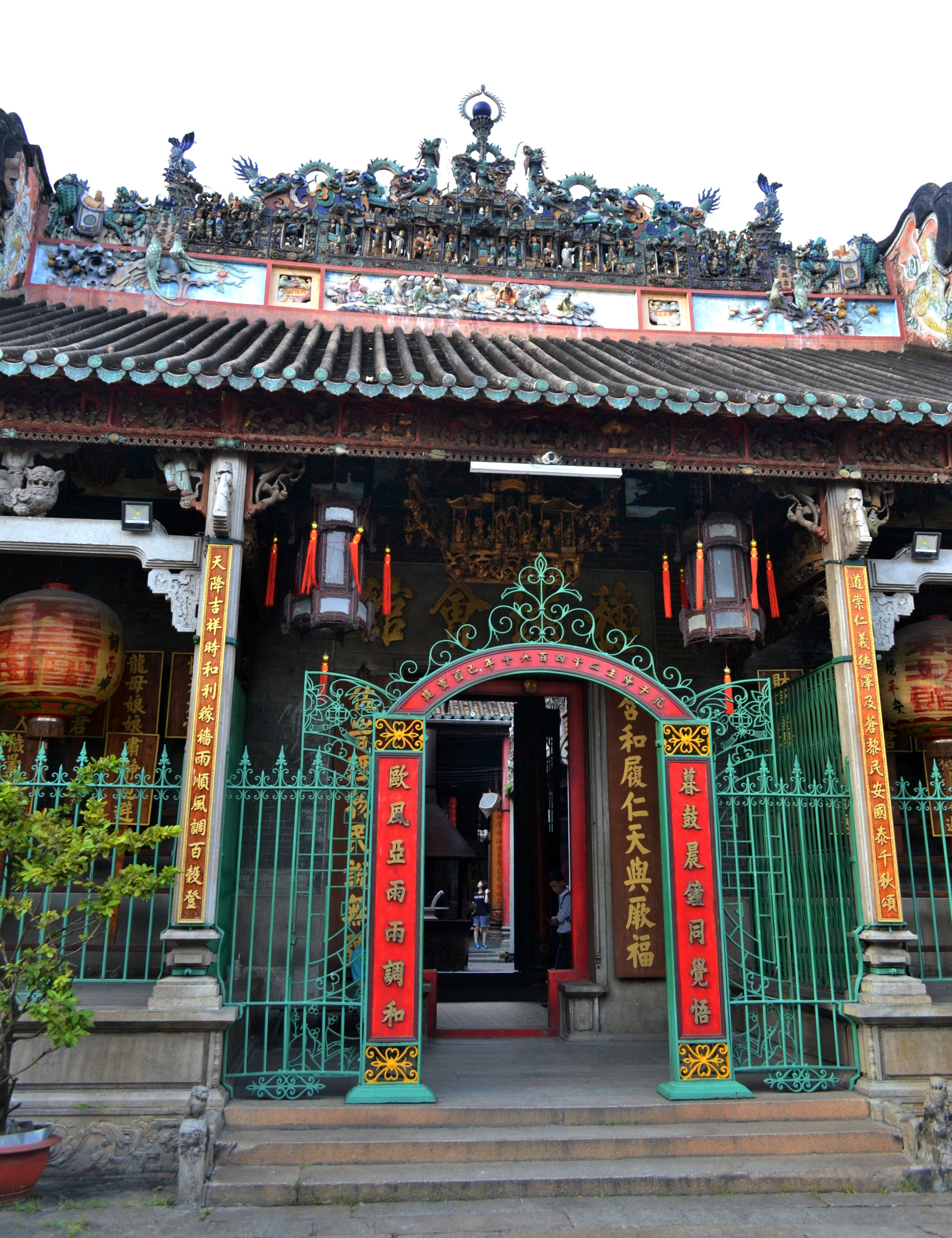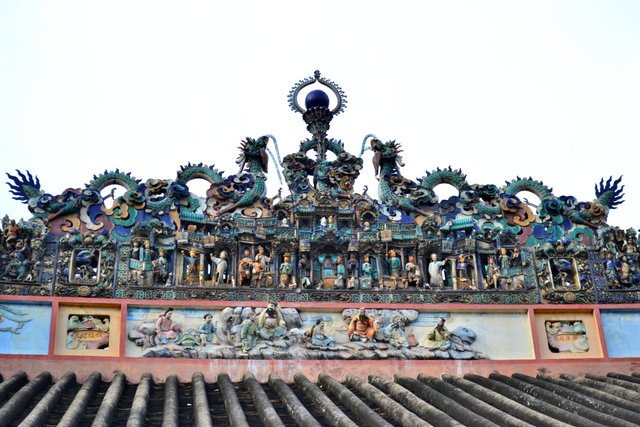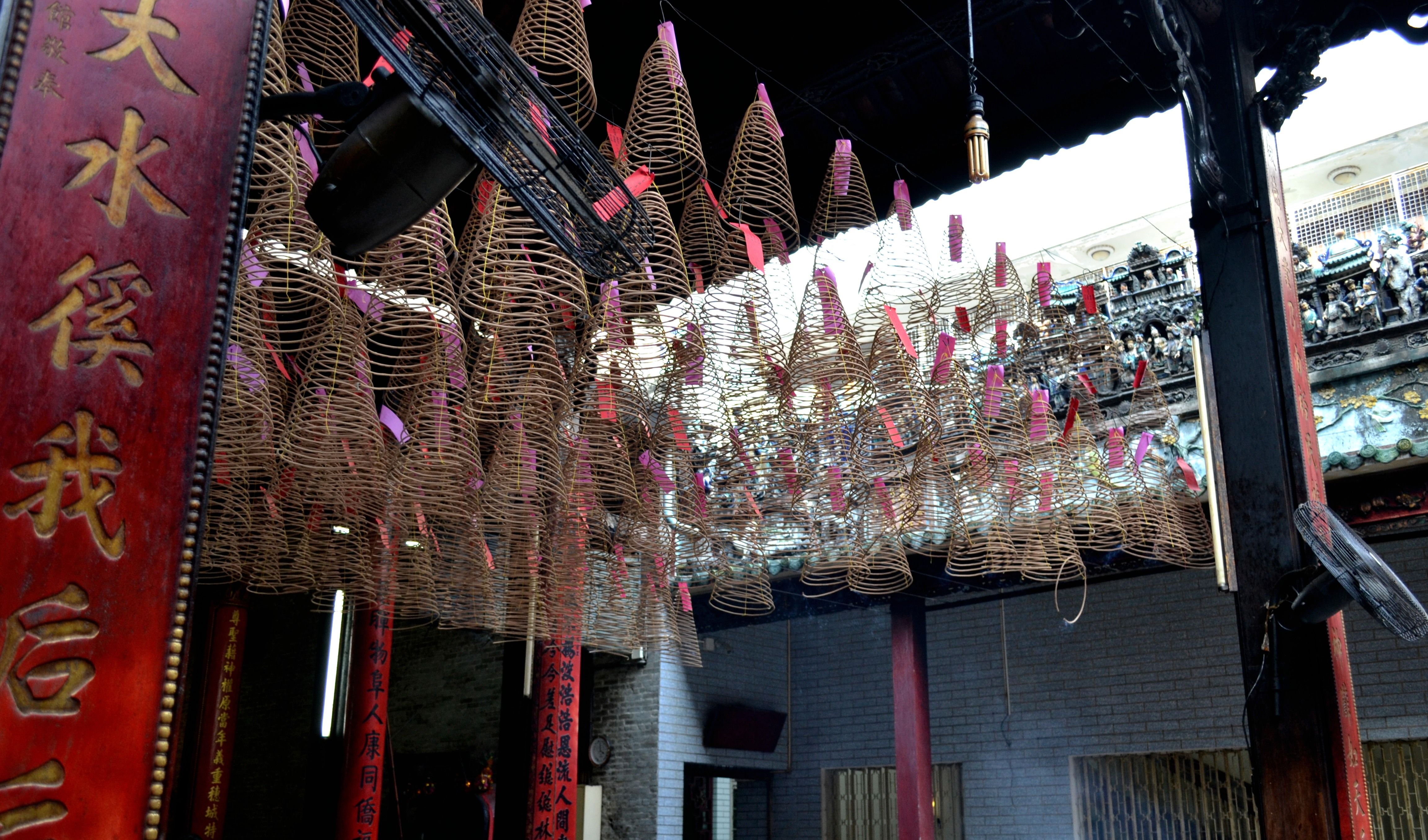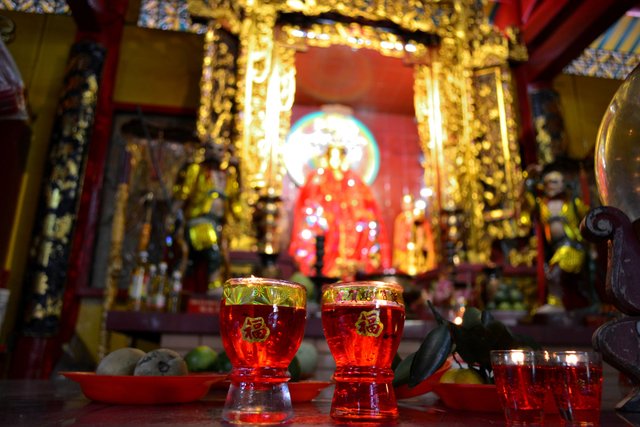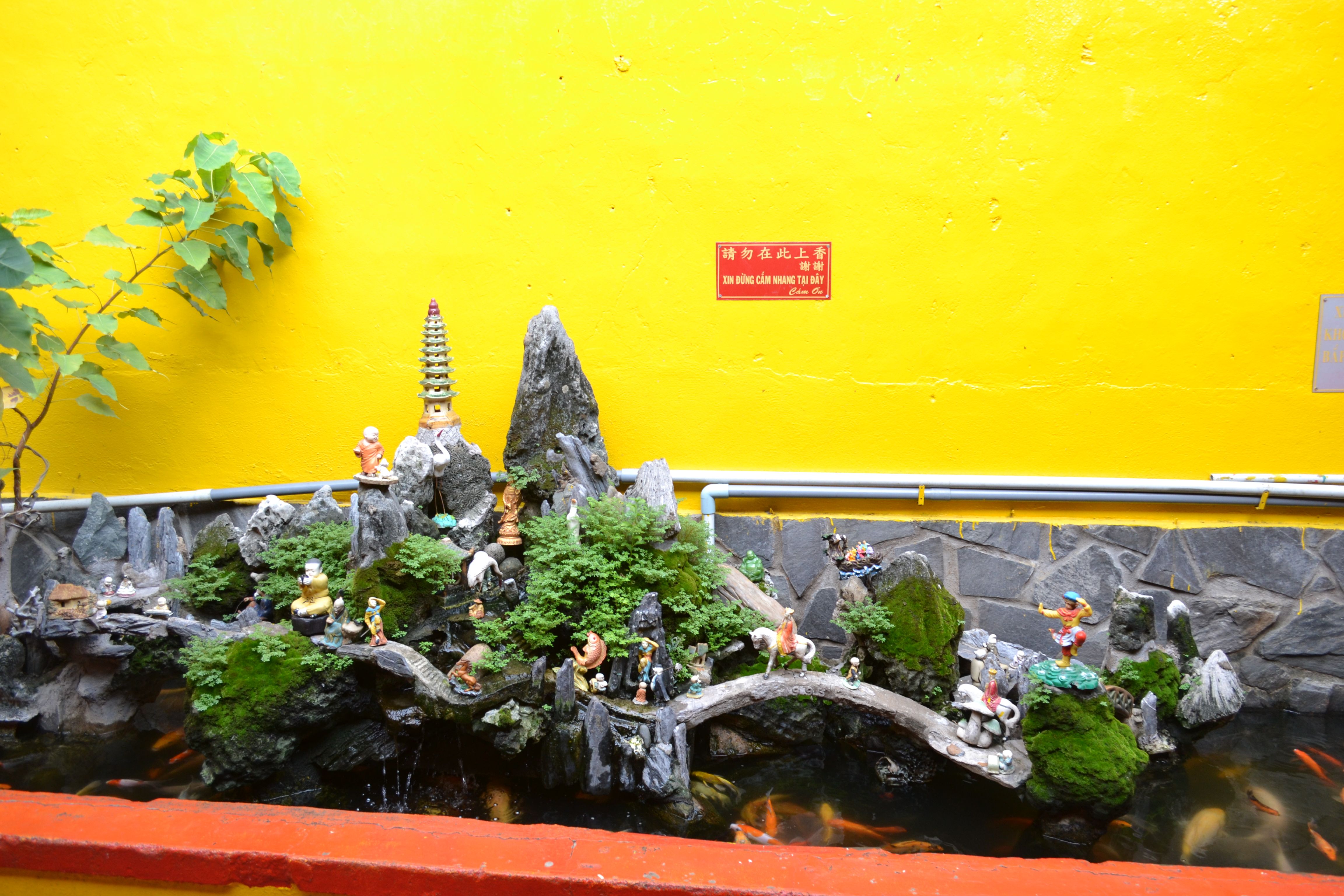 We arrived at the 'oldest pagoda in Chinatown' and I walked in the gate and was greeted by a man with a warm and welcoming smile on his face. The smell of incense hit me and I looked up to see hundreds of massive spiral incense which are burnt and put up for good luck. Each one can burn for up to a month! As I start to walk around and take a few photos and decide to head back for a nap before going out with some people from my hostel for a beer.
Some of the people met up at a dive bar along the really touristy area that had ridiculously cheap beers. We were sitting around drinking beers and waiting for the pool table to free up, watching this character play his way through a game. He was tall, skinny, tattooed, and had a very peculiar hair cut. It was a long mohawk (not standing on end but to the side) with a 40 cm long strand of hair that's been braided. As he finished his game, I asked him if we could play and he surrenders the table to us, but not without a good chat.
He was an Italian traveling in Vietnam for the first time. He goes to Australia every year during the summer, does 3-4 months of cash work at a fish and chips joint, then travels around Asia for the remainder on his savings. He just came from Thailand where he had his first professional Muay Thai fight and will be heading to Australia following a month in Vietnam. His name is Nico and for the next four days the two of us were inseparable.
The rest of the week we would drink beer at night, go to bed super late, sleep in, eat, repeat. Our lives consisted of getting drunk and having long conversations fueled by cheap food and even cheaper beer.
Nico and I decided we are in need of some serious beaches and upon some short Google-ing we were heading to a town not too far from HCMC, Mui Ne. Many people claim it to be some of the best beaches around, so naturally it was a no-brainer. We booked our bus tickets and away we went!
It didn't take us too long to realize that Mui Ne was not the most ideal place to go if you aren't an early 20's backpacker looking to party all night, but we committed to two nights as we'd already paid our hostel bill so we made the most out of it by visiting the Fairy Streams and both the red and white sand dunes, which can be done in one day. The views were beautiful and well worth the $10 it cost to hire a guide to truck us around all day. If you find yourself in Mui Ne, definitely take the opportunity to visit these sights.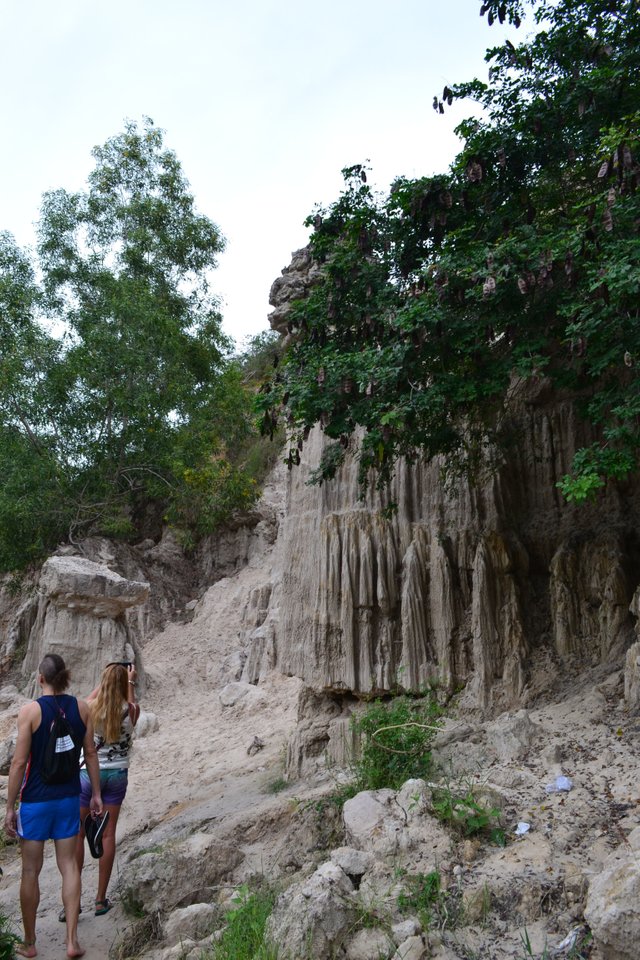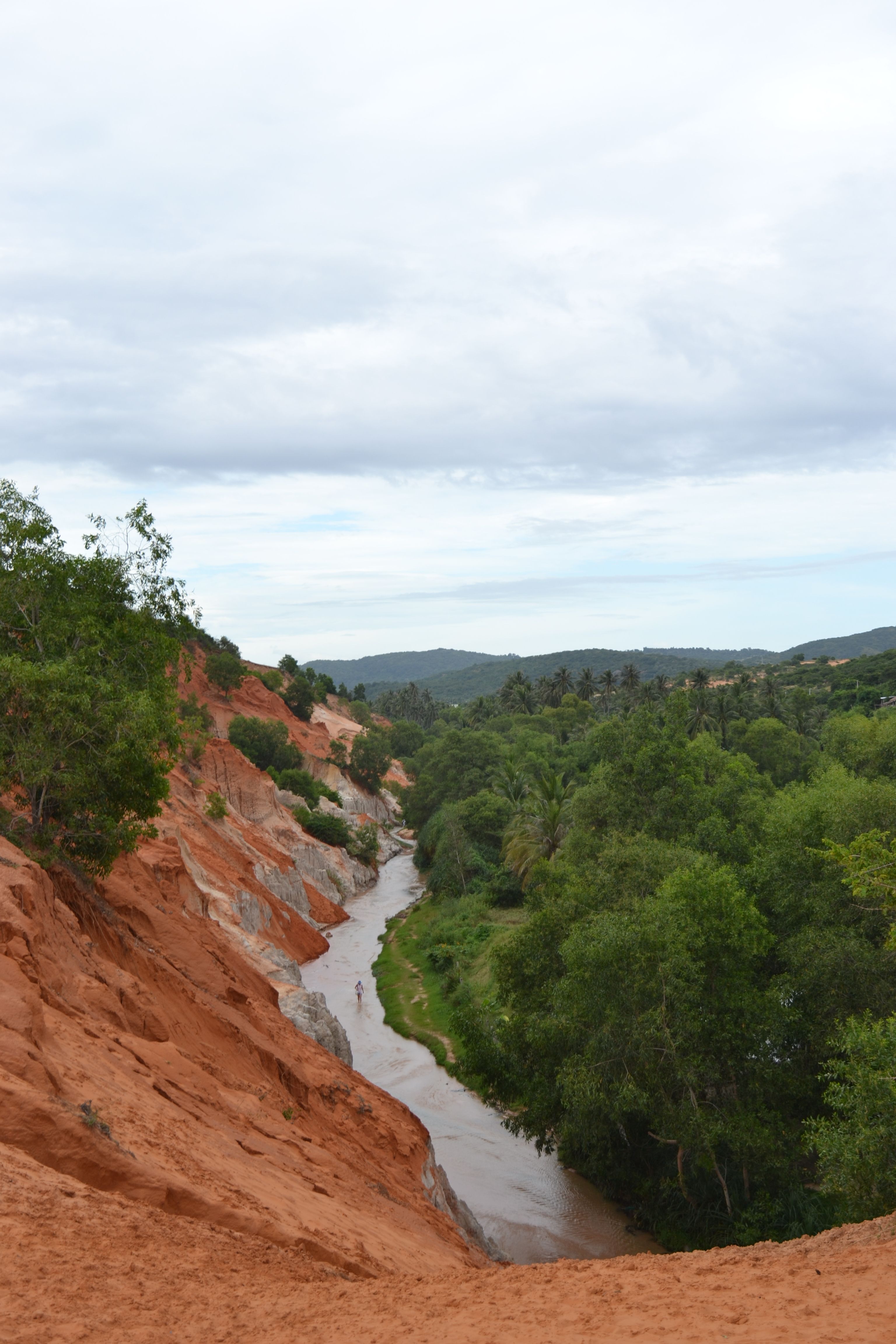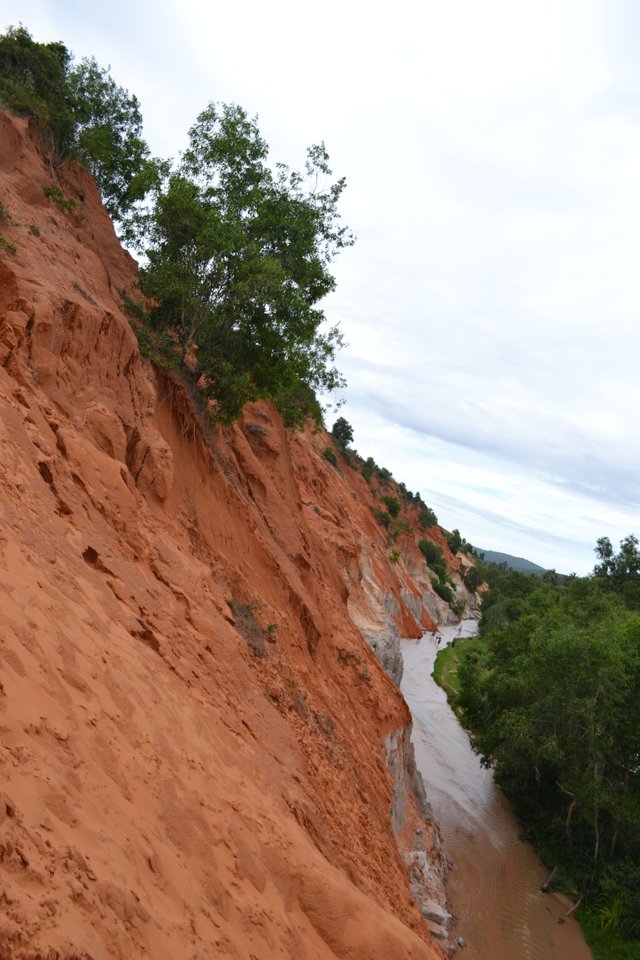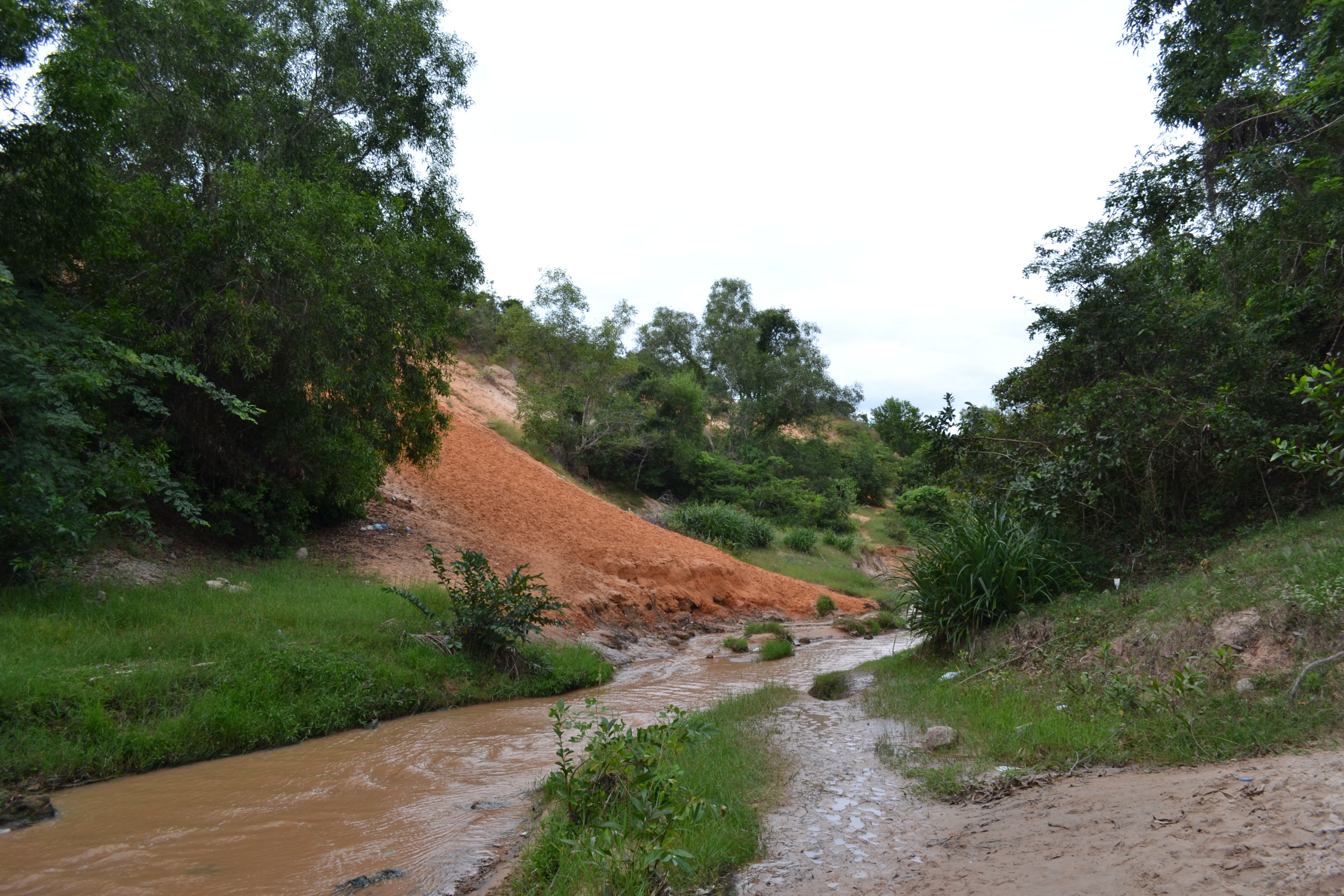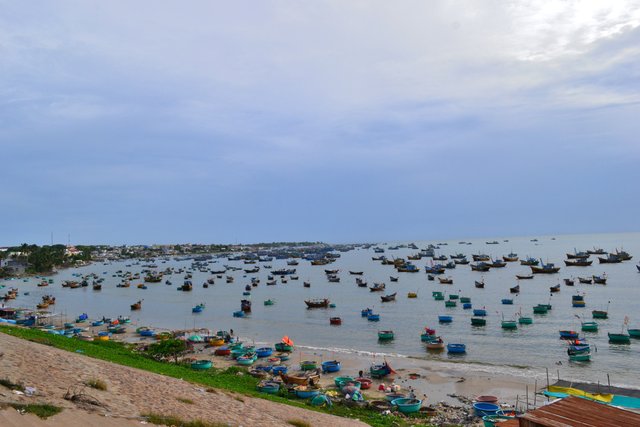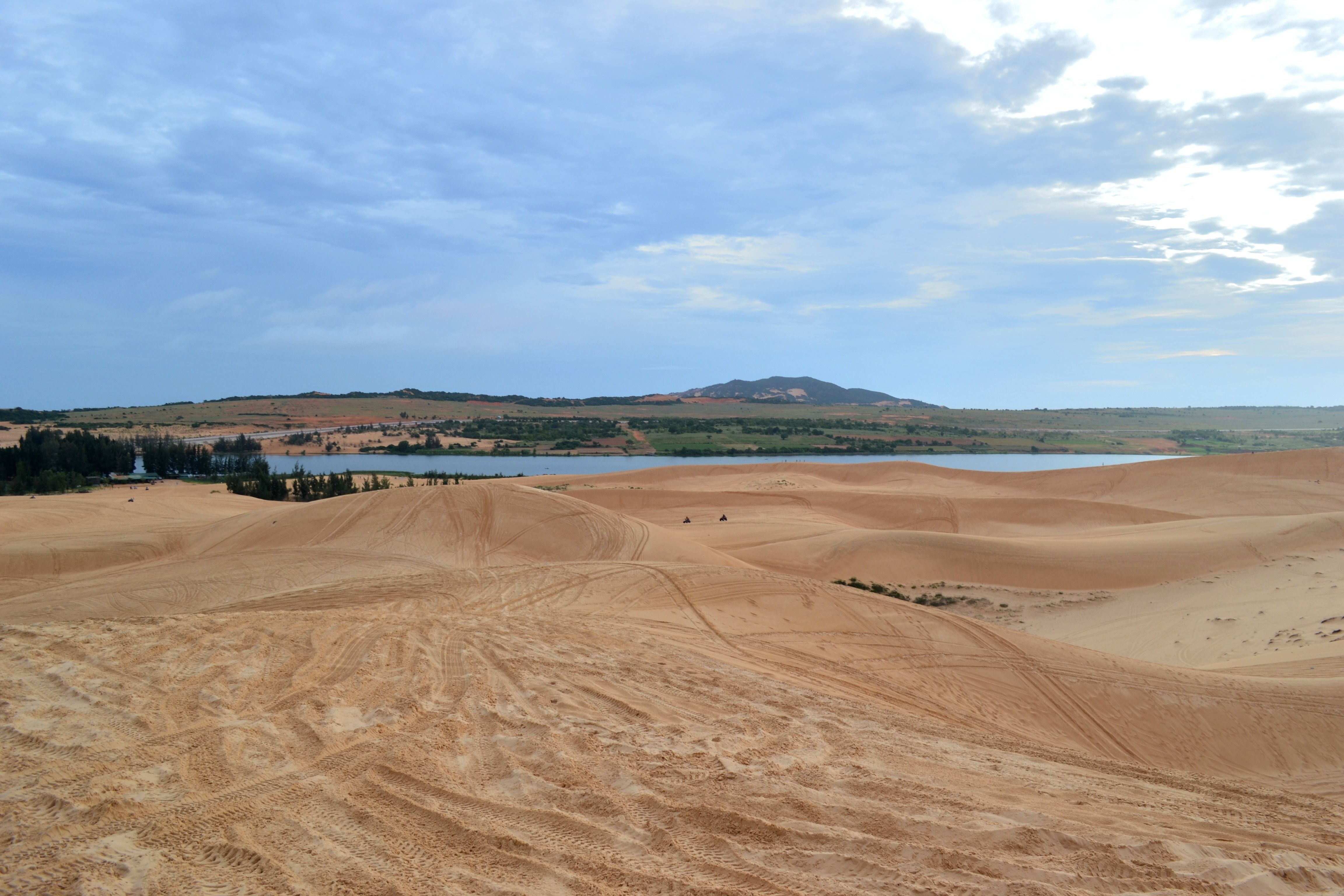 That evening we found ourselves Google-ing places with amazing beaches nearby and stumble upon Nha Trang. Again, a lot of people on the internet give it nothing but shining reviews, so like naive travelers we booked yet another bus ticket.
We got to Nha Trang late at night and promptly went to bed. The next morning we went to explore the amazing beach town that we'd read so much about. It was to my surprise that when walking the streets the first things written on most of the shop's signs were Russian. Russian! I guess this place is a resort city and a typical vacation spot for Russian tourists. After overcoming the shock of waking up in a city that looked to be in Russia, we made for the beach to find it completely covered in debris from a recent storm. Not to mention the amount of wind blowing wasn't much to be desired, it made walking up the beach a workout for our legs.
I waited another day, hoping for the weather to improve, which it did not, before I started making plans to go somewhere else. Luck would have it I received a message from Alicia on Facebook. She was meeting up with a group of friends she met in Hanoi, they were all going to Cat Ba Island, in the north by Ha Long Bay. Nico stayed longer because he was meeting some friends nearby and didn't want to leave to return again later. And with that I booked a plane ticket out of Little Russia and into Hai Phong, the nearest airport to Cat Ba Island, the next day.
Saying goodbye to Nico was a bit emotional because we had spent so much time together the past week and a half and now we were going our separate ways but talking about how we should try to meet up in Australia later in the year (I had applied for a Working Holiday Visa in Australia and after Vietnam I planned to go straight there. Nico went back for a fourth year to work at the fish and chips place) made it easier when it came time to say goodbye.
As I was sitting there on the plane getting ready for take off I sat and reflected on my time with Nico. He was the first great friend I had made in Vietnam and I hoped we did get to meet up again in Australia. Before I knew it the plane was zooming down the runway, wheels floating off the ground as they retreat into the underside of the plane. I watched the city get smaller and smaller, waving goodbye to another chapter in my journey.
The next episode in the series can be found here.