Weird
Strange and unusual, this formation is different than anything I have ever seen. I don't know how to explain it other than to call it a weird form of erosion. Maybe it's some type of clay?
Some of the holes look like the eyes of ghoulish faces, weird!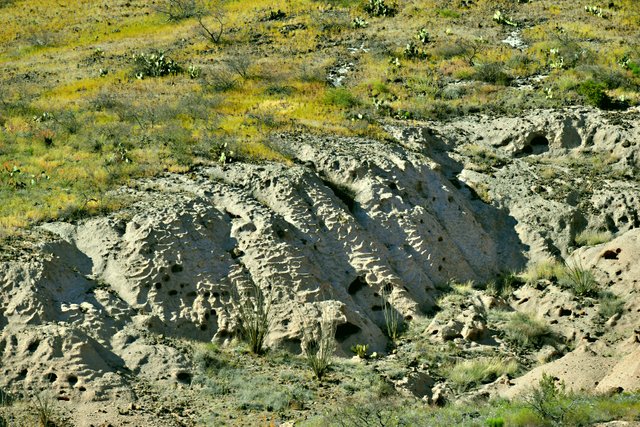 Shot on 4-17-2019 south of Sedona Arizona USA.