Norwegian Landscapes: Snow is back... was...
Hi there!
---
Yesterday we got amazing snowy, winter conditions, after all-night-snowfalls I found around 30cm of fresh snow on my car.
I grabbed my camera and went outside the town, where all the landscape looked like a winter wonderland.
I explored the forest areas near the place I live, the snow however was very heavy and wet. It was really hard to hike in it so after 2 hours I was soaking wet and tired. But it was also great fun to walk among such beautiful sceneries.
Today few shots taken on that yesterday's trip.
A... and today - all the snow is melting, dropped from the trees and everything changed completely, so I am even more happy that I used the amazing conditions yesterday.
---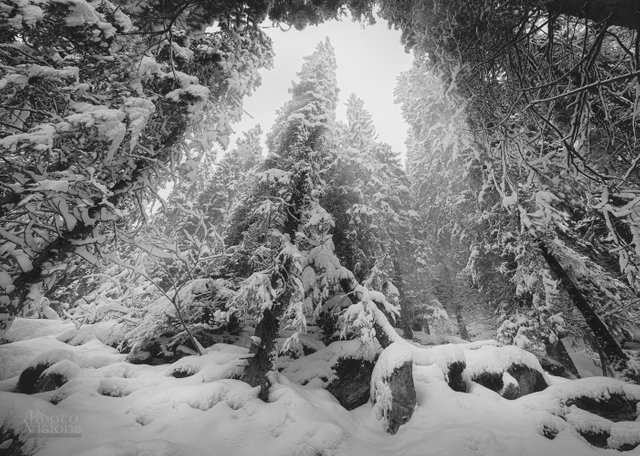 ---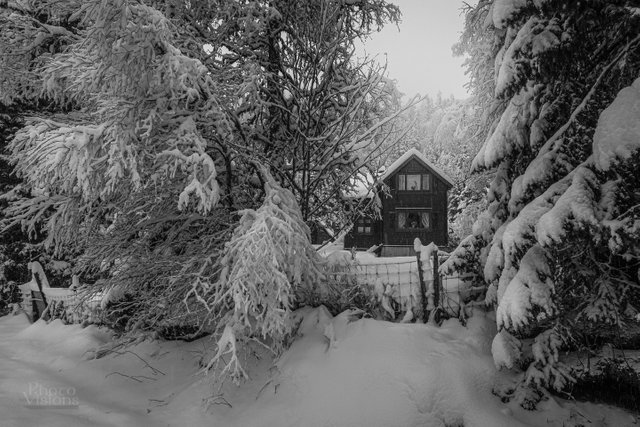 ---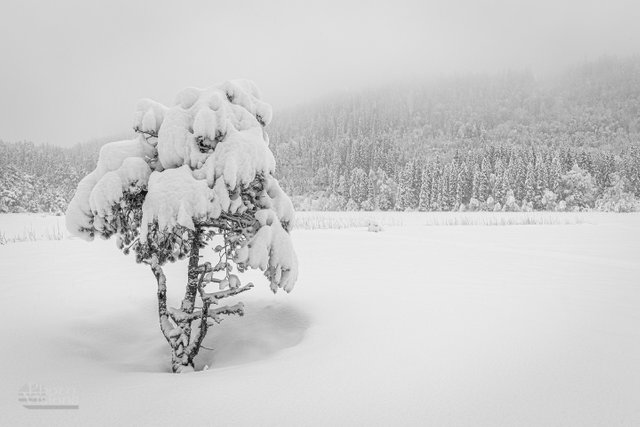 ---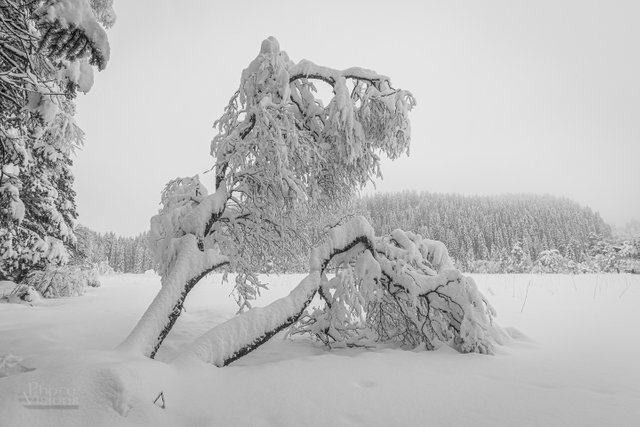 ---
Remember You can watch the pictures on full screen by clicking on them!
I went to black and white versions of the shots as there was no any colours that day, I decided to have this pure white colour instead of little blue and yellow tones...
Hope You liked this short gallery - more shots for that day soon!
UNTIL THE NEXT ONE!
---
Places to visit:
My web site: https://www.asphotovisions.com/
My insta: https://www.instagram.com/photo_visions/
My FB fanpage: https://www.facebook.com/AdrianSzatewiczPhotovisions/
My 35Photo: https://35photo.pro/adrianszatewicz
My 500px site: https://500px.com/photovisions_by_adrianszatewicz
---
Remember! Upvoting, Resteeming and Following are the best way to show the authors that You like their work!