Visit Scottish Highlands #4 - Bow Fiddle Rock
Hello travellers and photo-fans!
---
Today on the board - my gallery from very interesting place near Portknockie in Scottish Highlands - Bow Fiddle Rock.
Most part of this post will take photo-gallery, because there is no special histories connected to my visit in this location. I will try to tell You about the background in the meantime, so let's begin!
---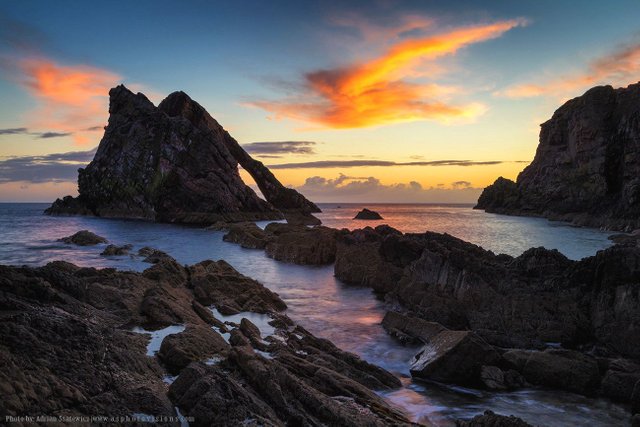 ---
Bow Fiddle Rock is an amazing rock formation close to the sea shore. It is built from quartzite, a metamorphic rock which was originally quartz sandstone. Characteristic shape which reminds me a head of giant elephant...
---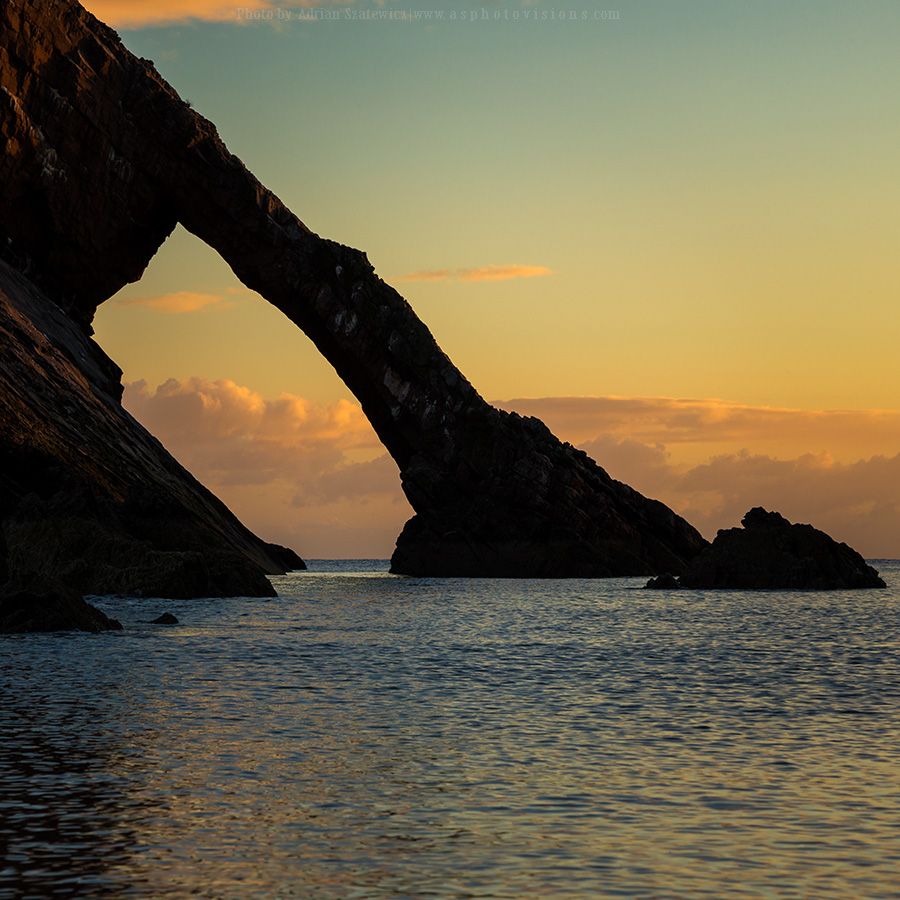 ---
First time when I visit the location, it was very bad weather, misty, rainy and foggy air, without any special light and clouds on the sky...
---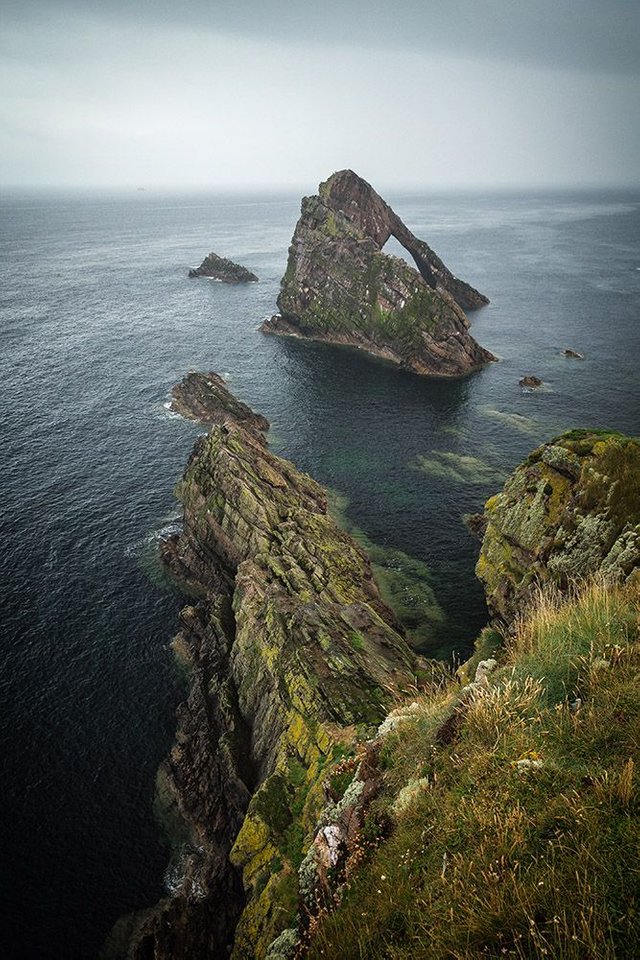 ---
In some way it was also atmospheric and moody. I think in such locations like this one, every weather conditions looks interesting. I took few quick shots this time and came back to car.
---
---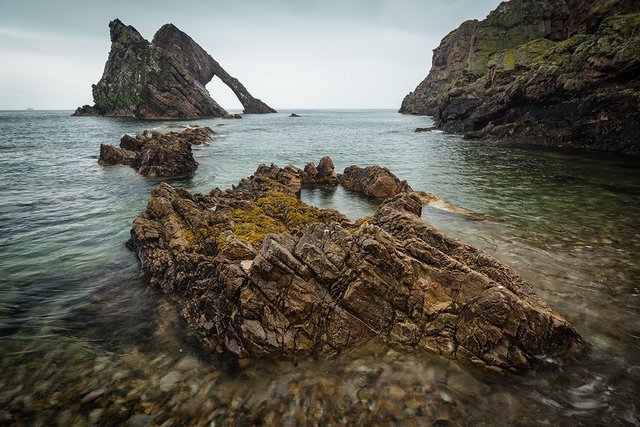 ---
We planned to visit the place next time at sunrise time to catch the colors and different light. I think it was good idea - after early wake up, we took a trip all the way from Inverness to catch the first sun light being ready on the place.
---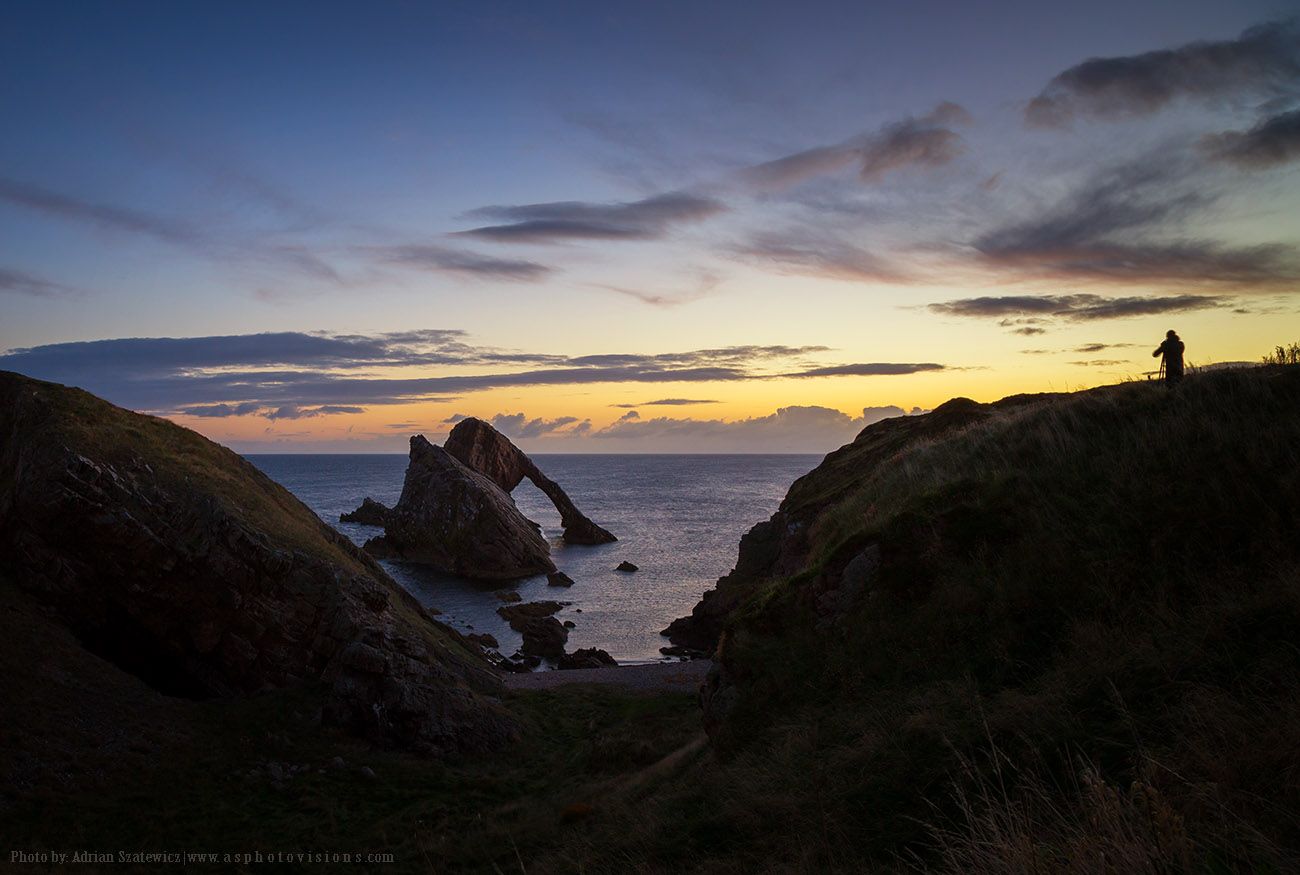 ---
We were in place little before sunrise, unfortunatelly the sky wasn't perfect, but comparing to the conditions which we saw on the way there, it was very good anyway.
---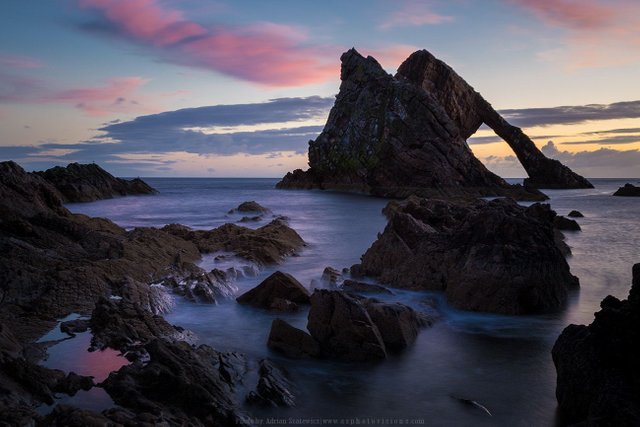 ---
We took some shots from the cliffs above the Rock and than walked down to the beach with a nice view from water level.
---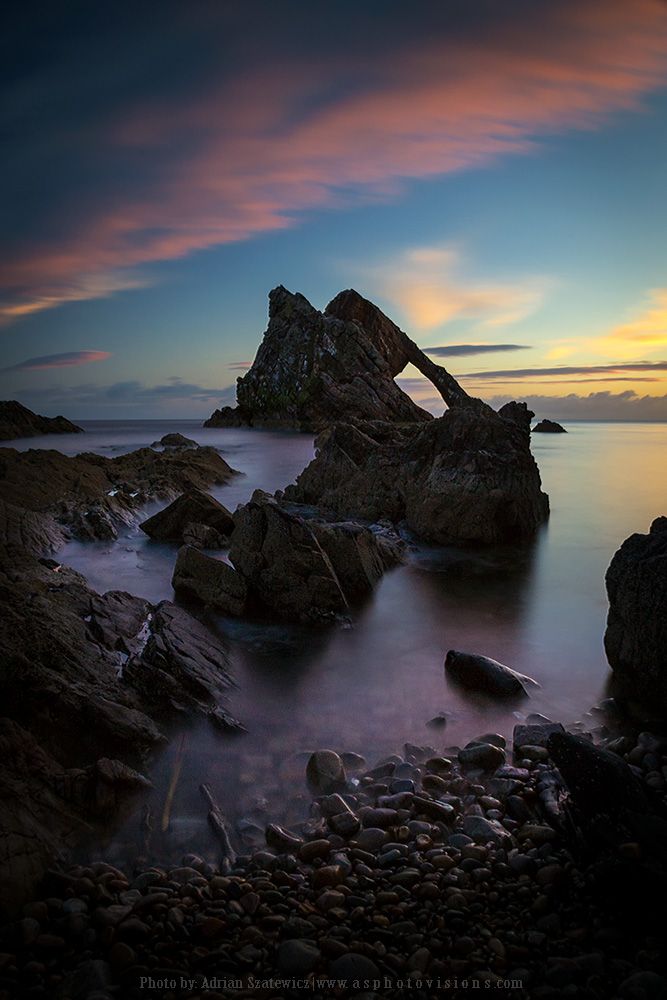 ---
Finally sun light appeared lighting up the Rock and sky. Nice warm light showed the colours and textures.
---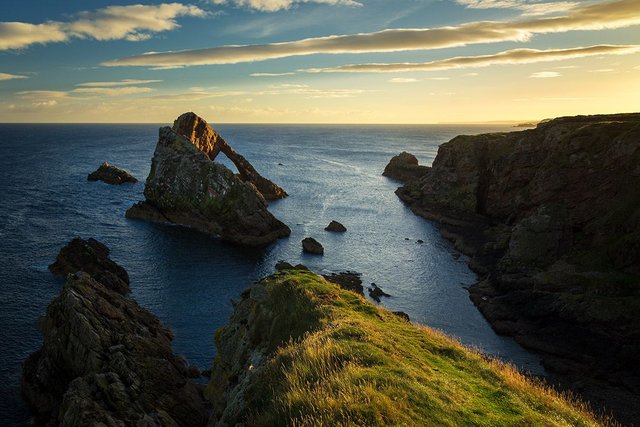 ---
---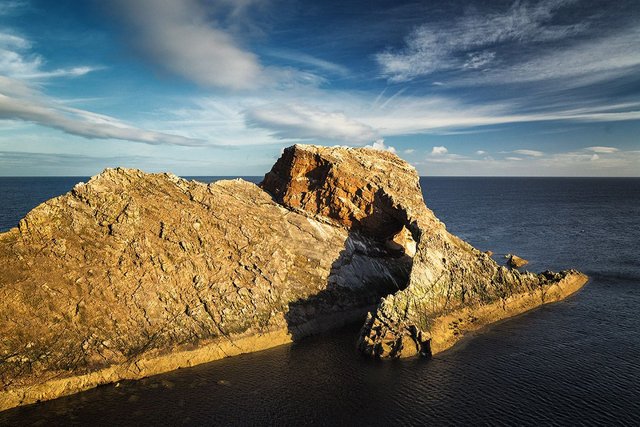 ---
Using Neutral Density filter ND1000 I shoot couple of frames with longer time of exposure.
---
---
Shore line in this location is very interesting, a lot of different rocky structures, sea weeds in the shallow waters, some small caverns inside the cliffs, few racky and stone beaches, nice place to explore. When the sun went up we spend there another hour walking around and looking for different motives and compositions.
---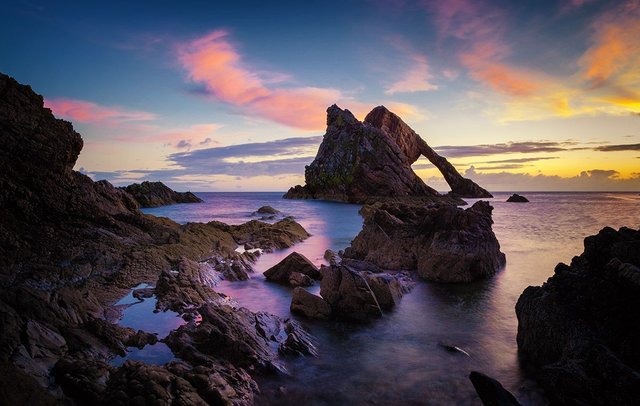 ---
As always, place worth visiting... I don't really know If I should write this, because If something wouldn't be 'worth visiting' - I wouldn't make a post about it ;).
Just watch the photos and judge yourself. Hope You enjoy the views and Your time spent to watch my post!
---
Thanks guys for watching and, like always - until next post!

<><><><><><><><><><><><><>
If You like my work, check my portfolio site asphotovisions
More information About Me
Any questions or opinions - write a comment. Great thanks for supporting my work!

Thanks for watching and have a great day!
<><><>
Remember that Upvoting, Resteeming and Following are the best way to show the authors that You like their work, it supports them not only finacially but what more important gives a huuuge amount of positive energy to create more interesting posts and work on future projects!