How much time do you spend for your photo?
Hell
Hey everyone, I am back. I hope you didn't think i stopped photographing. Lately I have been having some troubles with weather. I went on a couple of photographing trips and I just couldn't get the photo I wanted. It was really bad weather in my country. So i decided to go photograph few waterfalls since you don't need any particular weather for them. That's why you could see quite few waterfalls on my blog lately.
I went to this place called Hell, no idea why is it called this but it's actually really beautiful with 5 waterfalls. I was thinking maybe it's called hell because it's not easy to hike. You have to climb walls and climb really weird stairs but when you do it you reach those beautiful and big waterfalls. I might even do a video of walkthrough of this place because it's really fun to hike. But anyways i found this beautiful waterfall which wasn't that big but i found interesting composition on it with leading lines. It took me few photos to get that composition and after i found it i had to do like 6 photos because sadly my kit lens is not wide enough so in the end i did panorama of 6 photos. There is nothing wrong if you don't have wide lens enough and you need to stack photos. You actually get better quality and a lot of focus on that photo. It's really great and i actually did it for the first time ! I like to spend as much time as i have to once i find that nice composition. I like to focus every corner of the photo because you never know when it's going to be out of focus on the big screen. Ofcourse most of the time is spent in editing part, which is really exciting and with every photo i learn something new !
Photographing waterfalls is not as easy as it seems. it's hard to reach or find the right composition since you camera is getting wet and you actually have to be in the water. But it's really fun and after some work you can accomplish great picture. How long do you usually spend to take one photo?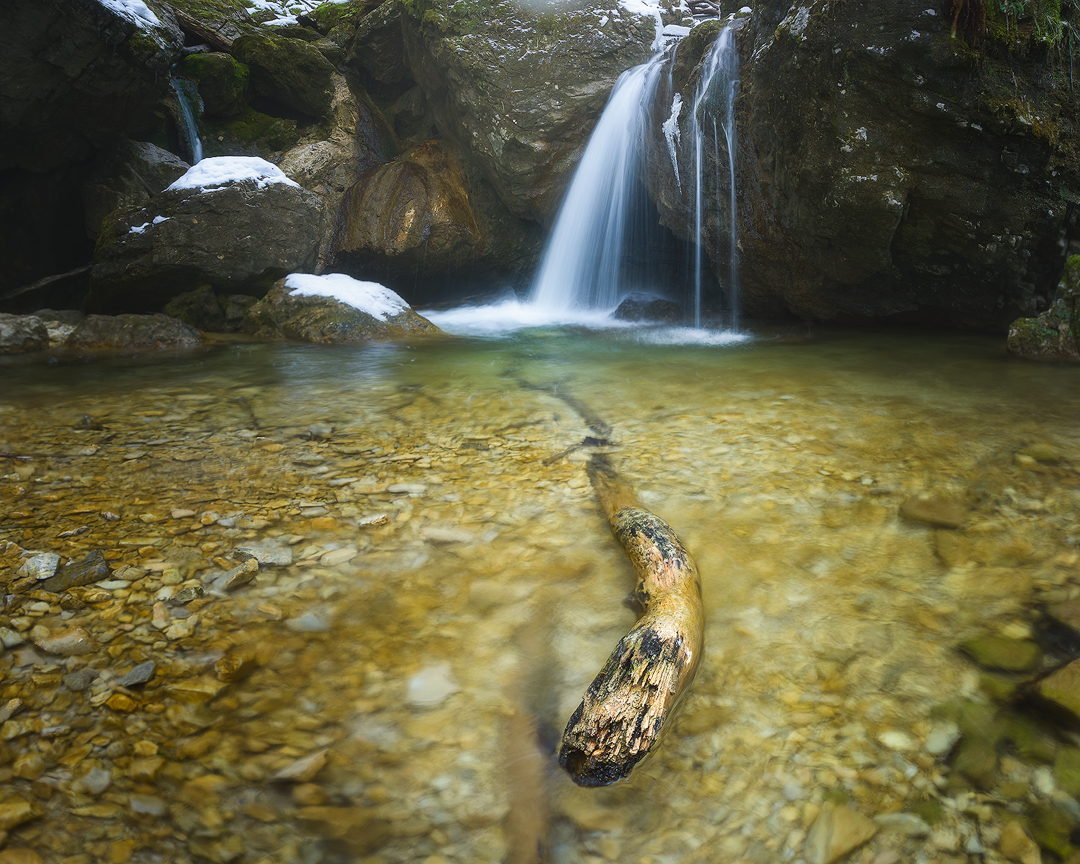 | Category | Landscape |
| --- | --- |
| Aperture | 9.0 |
| Shutter speed | 0.6 s |
| ISO | 100 |
| Camera | Sony A6000 |
| Lens | Sony E mount 16-50mm kit lens |
| Filter | Polarizer |
Sincerely,