A year ago...
Slightly over a year ago... when the evening was nice...
Golden hour was warm orange tones, stretching across the sky...
Calm...
---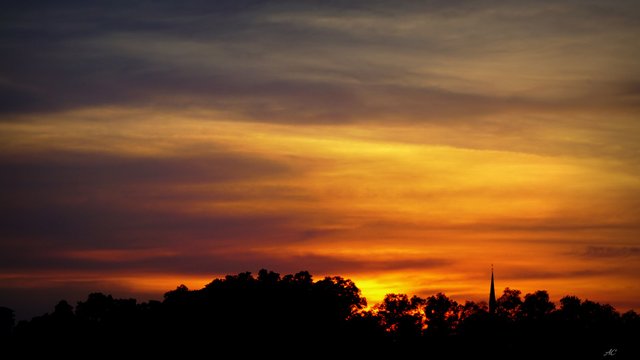 Sometimes I don't need drama
Tones, lines, almost abstracts... only defined by the accompanying scenery ~ silhouettes of tree tops, minaret...
Dark, contrasting against the burnt burnished orange tones
---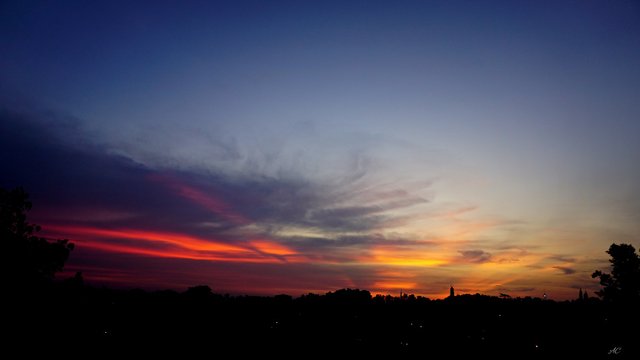 And then it is gone
Almost
Hints remain...
In the deep sea of blue
Clouds move in to create barriers...
producing rays that shoot up into the heavens
Melting into the same blue
That softly falls with the night
---
Captured with SONY A5100 | © image & text original content | click image for fullscreen view
---
---



I'm with QURATOR... Are you?

Vote for Qurator as a Steemit Witness
via steemit.com or steemconnect