I think I really got lucky with these shots, some two years ago...
Yes, I shot these, and more... lots and lots more... on a mid-December evening, two years ago
Looking back at my folders, I seemed to have gotten better, more dramatic sunsets then... Wonder why I don't see similar scenes these days any more
Starting from when the sun was hanging low in the sky, until it had sunk beyond the horizon, and yet still spreading liquid fire across the sky...
All in a matter of minutes, 16 minutes.... that is all it took!
And I shot all of these handheld, no tripod!
Enjoyyy!
---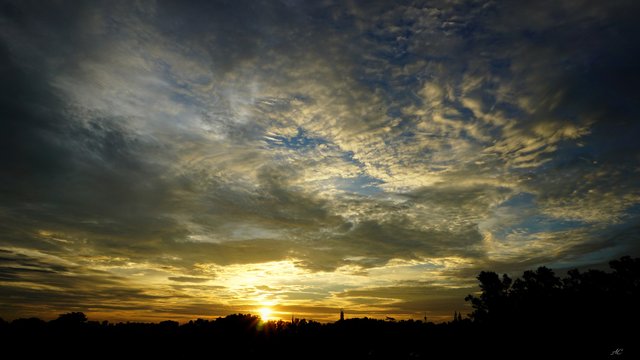 Dusk comes early in December....
Even for us at the Equator
Shot this a minute to 7:00pm,
and the sun was already bidding its farewell to the day
Clouds tinted gold... against a still blue sky
What more could one ask for!
Ahaaaa..... but....
Hold on to your seats, Ladies and Gents...
Showtime is about to begin...
---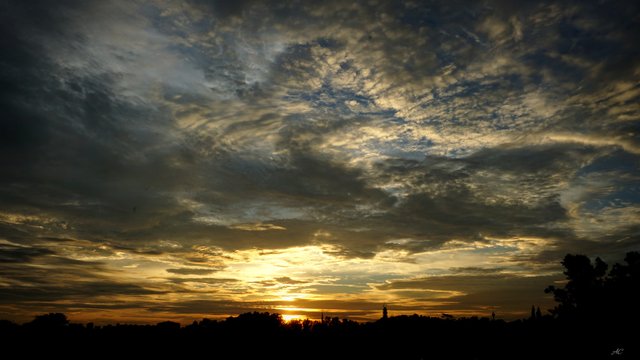 As the sun sinks further down below the horizon...
Some black is introduced to the skies
That is the game changer!
Hocus pocus....
whatever...
newt's breath and lizard's tail...?
That seems to do the trick!
Some roiling, boiling of clouds in the sky
Turbulence brews....
---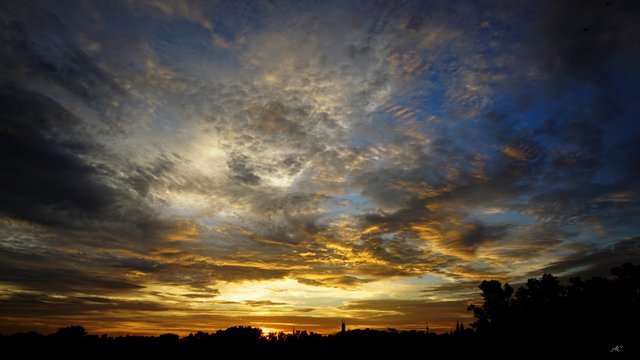 In minutes... the skies seem to clear
Dark clouds separate... and dissipate
Some white clouds even make an appearance
And liquid gold flows in...
Is this what they mean when they say,
in the fight between Evil against Good
Good triumphs and prevails...?
Probably it's just me... waxing lyrical...
---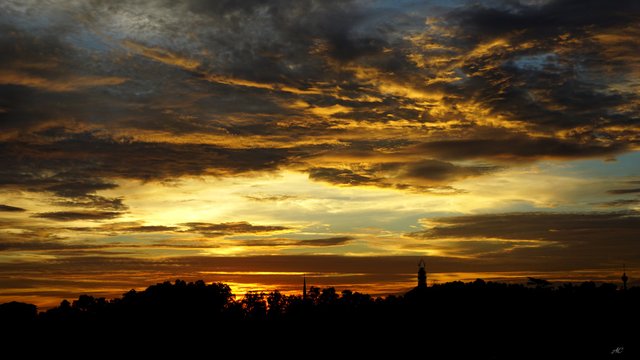 Zoom-in view
It's intense...
---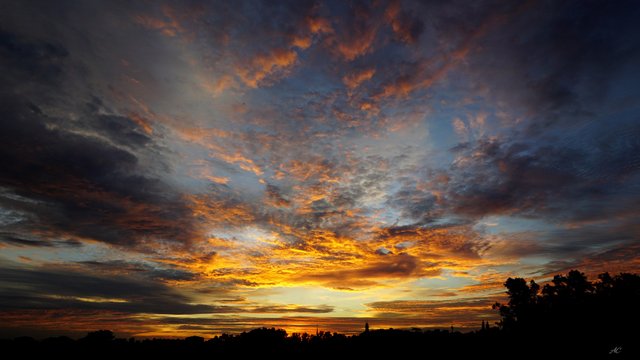 Finally, it could only end with...
Fire in the sky!
Appearing as if flickers of flames licking at the heavens
Attempting to consume the entire sky
Spreading its wings wide and high...
Will it be extinguished?
Can it be?
Waiting on the wings is the dark of night
You can say, night saves the day...
Touché cliché
---
Captured with SONY A5100 | © image & text original content | click image for fullscreen view
---
---



I'm with QURATOR... Are you?

Vote for Qurator as a Steemit Witness
via steemit.com or steemconnect