Day 183# 📷 Photography by @adrianv 📷 Old books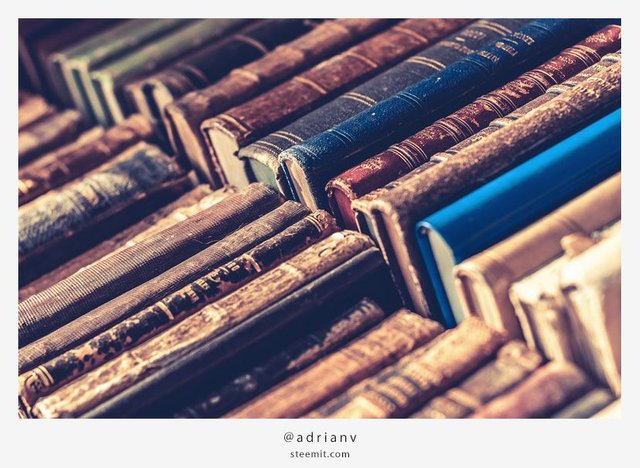 1/60-f2.8- 50mm ISO200 NikonD90
The beautiful thing about reading old books, is realizing all of your struggles, aren't a "you" thing but a "human" thing.
...a small part of me, of my life, of my feelings...
Thank you so much for watching!
If you feel...leave a comment and let me know your thoughts...I'll do my best to respond.
with love,
Adrian
@adrianv