A Beautiful Sunset and A Full Time Job!!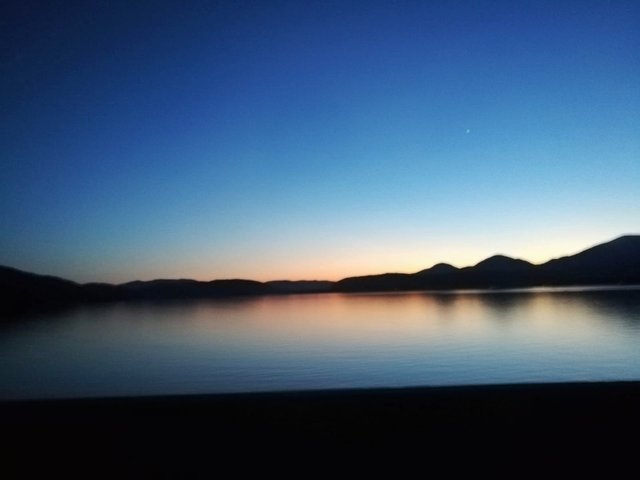 This picture was taken a few weeks ago. We were driving on a bridge from a town called Sandpoint to our house, and we looked over and saw this beautiful sunset! I love sunsets, they are SO pretty!
I do have some news...I got a job! It's a caregiving job! I actually got the job on the same day I got interviewed! I am super excited, but I am also SO nervous! I am starting June 4th. They will be training me for a week so that I know all the basics. The first week my hours will be from 2pm to 10pm, but then it'll be from 10pm to 6am, which I am not so excited about...but I am going to try it out and see how it goes. I hope that it can be changed if I don't like that shift. But overall I am excited about it! Wish me luck haha!