IR Photography: The Volksbühne, Berlin.
Recently I happened to be passing by the Volksbühne, beside Rosa-Luxemburg-Platz in Berlin, and decided to take some shots of this super iconic building.
The Volksbühne is a theatre that was built just before the first world war, heavily damaged in the second, and rebuilt in the following years.
It is, to this day, an active, working theatre with a decent variety of performances on.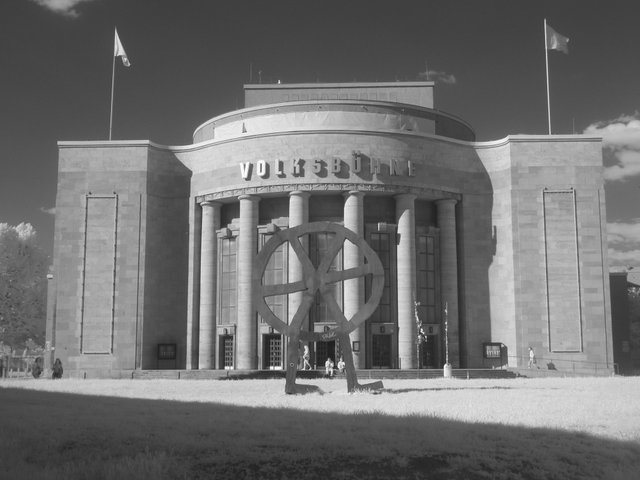 And here is a more zoomed in image of the building, with the unusual "wheel on legs" sculpture centered.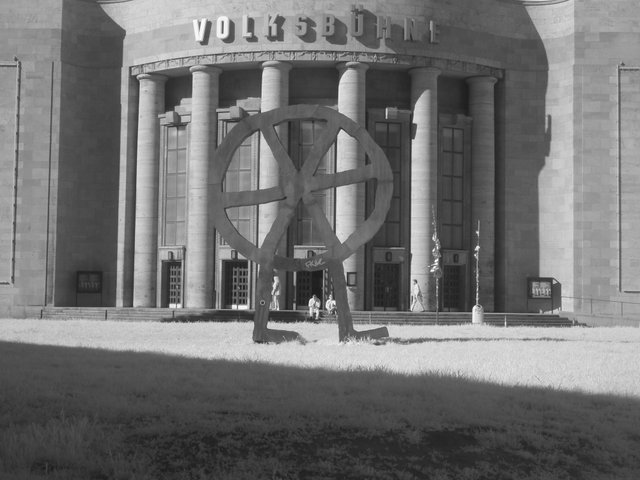 Photos were taken using the DCM-TZ10 modified to shoot only in IR.
Is there anything you would like me to photograph in IR around Berlin? Have camera, will travel!