361°photography #3 : object photography (unique clock)
I saw this unique clock in a museum, where I visited last Sunday. This clock is near about 70 years old, used by king of Holkar estate. It just attached me toward itself due to its different shape and I couldn't stop myself to click it's photograph, although clicking pictures was not allowed there but I somehow managed.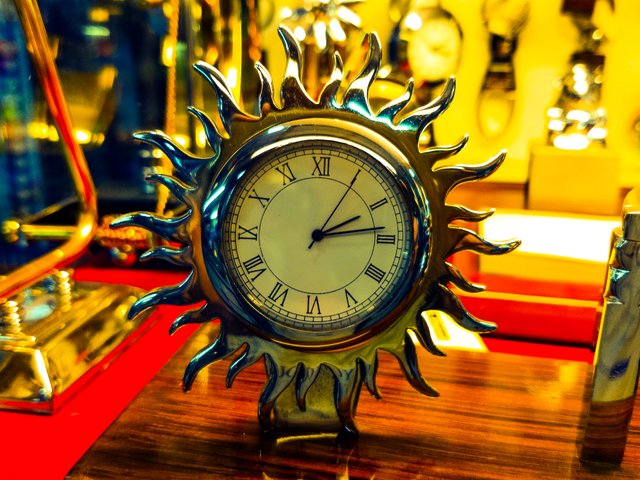 This clock is made of more than 5 metals including gold, platinum, silver, bronze etc. I just like to visit archaeological places, next Sunday I will be visiting one of the the ancient temple of my city, which has beautiful sculpted wall and statues, I will be sharing my day with you fellow STEEMAINS.