Photographs that are nostalgically recalled to me
PHOTOGRAPHY TAKES AN INSTANT OUT OF TIME, ALTERING LIFE BY HOLDING STILL.
-by Dorothea Lange
The one who do photography only knows how much exciting it is, it just takes us to another world.
These are my entry for the black and white photography contest organised by @daveks.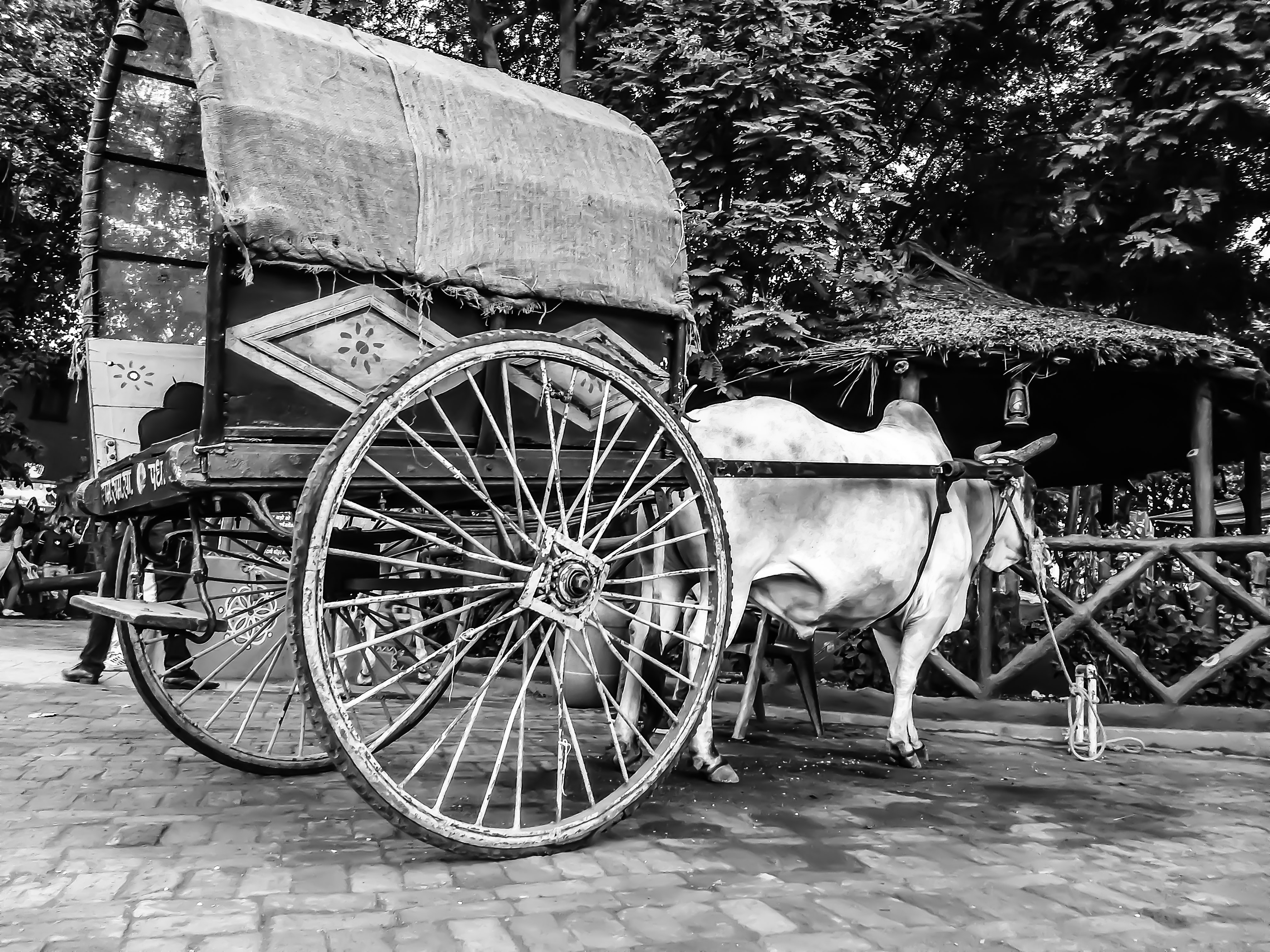 This is a Bullock cart which was a vehicle of very old days.
This photo takes me to past and let me remember about how are forefathers use to travel at places around them when there were no means of transport as of now.
These carts got extinct these days in almost every place but they still used in indian villages to carry some goods at the farm place.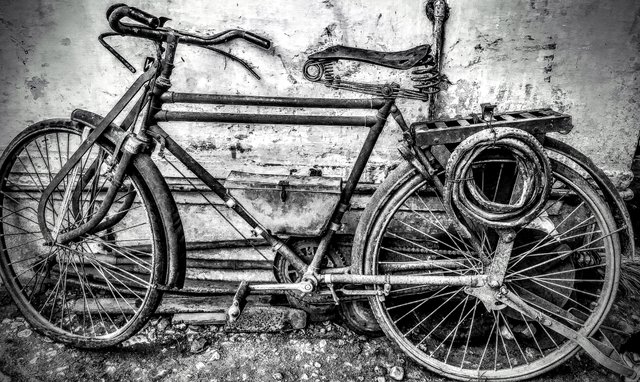 This is a picture on an old bicycle on which my grand father use to have ride.
This bicycle is so close to my heart because I lived some unforgettable moments of my life 9n it with my grandfather when I was just 6 years old.
Its still kept in my backyard to live those moments o once again when ever I look it with stillness.
You will not believe that although it's near about 40 years old and still it's in working condition.
So these were the photographs which are nostalgically recalled to me.
Plese comment below if you liked my photographs and the content and thankyou for stopping by.